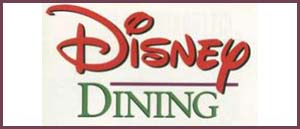 Podcast: Play in new window | Download
Subscribe: Apple Podcasts | RSS
Mouse Chat podcast for Oct. 6, 2010.
You can listen to our show here by clicking on the Play button above or you can download our weekly Disney Podcast at iTunes.
Show Topic:
This Week we cover the Disney Dining Plan in-depth.
Plus the latest Disney News and Listener Questions
Show Notes:
Disney Memories
So you do not have to try and write down the URL to the new Disney celebration while driving, here it is:
Disney Memories
The Disney Memories Celebration starts at WDW in Jan. 2011, go to the site to upload your Disney Photos and Videos today.
Table In Wonderland Dining Card:
On the show we were not 100% sure of the locations that excepted the Tables in Wonderland card. To recap the card gets you a 20% discount on food and beverages, including alcoholic beverages, at most full-service restaurants and lounges in the Walt Disney World Resort theme parks and hotels.
If you like our show, please let your friends know.
You can email questions and comments to the show at: Comments@MouseChat.net
You can also attach an audio question to your email.