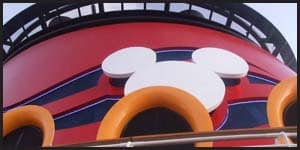 Podcast: Play in new window | Download
Subscribe: RSS
Mouse Chat Disney podcast for Dec. 10, 2010.
On this weeks show we give our review of the Disney Cruise Line, the Wonder.  We discuss everything you need to know if you are a first time cruiser, or new to a Disney Cruise.  Plus the ships are decked out for the Holidays and we talk about those nice Disney extras.
Yes we are still all crazy for cupcakes and talk about Baby Cakes, yet again.  Chris had to go to Disney World to try them herself and gives her review and comparison to the Disney Hollywood Studio cupcakes.
Please join us by listening to our show at MouseChat.net or by downloading Mouse Chat from iTunes.
If you like our show, please let your friends know.
You can email questions and comments to the show at: Comments@MouseChat.net
You can also attach an audio question to your email so we can play them on the show.
If we read or play your question on the show you will be entered into our monthly giveaway. 🙂
Show Notes:
There are several hotels close to the port at Cape Canaveral.  We stayed at the Residence Inn by Marriott which was overkill for just a place to sleep, but was very nice.  Feel free to email or call Pixie Vacations, for all the hotel options and lowest prices for when you are going.
Pixie Vacations: 678-815-1584
Website: www.PixieVacations.com