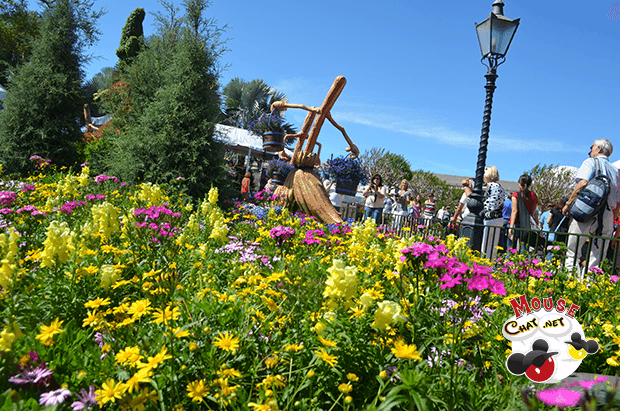 Podcast: Play in new window | Download
Subscribe: RSS
Mouse Chat Disney Radio –
Tips for your Walt Disney World Vacation
What Disney Hollywood Studios Character Breakfast should I book?
Hollywood and Vine (Star Wars Dine) or SciFi Drive In.
Hollywood and Vine is a character dining location that has been built just for this purpose and has a buffet vs SciFi which was designed to be a drive in movie.  Also take the characters into account.  One has Disney Characters dressed as Star Wars characters (Hollywood and Vine) and the other has Star Wars characters from the movie.
What Disney World Tour should I book?
The Keys to the Kingdom Tour we all LOVED.  If you want to know about everything behind the magic, this is the Disney tour for you.  You get to go into the tunnels, behind some of the rides and more.  It's really cool.  This tour is focused on Disney's Keys that everyone cast memeber learns in traditions training: Disney's Safety, Show, Courtesy, Efficiency so you will see these "KEYS" in the Keys to the Kingdom Tour.  You have to be 16 or older to do this tour.
Undiscovered Future World – This is a Fun Disney Tour, but we have a suggestion.
If you are looking for the Ultimate Disney Tour do the Back Stage Magic Tour.  It is a full 8 hour tour, and it covers all the parks and a great deal of both of these tours.
What are the Most Do Disney World Park Attractions for Kids?
We cover the Disney World must do attractions for our kids, ages 5, 7, 9, and 13.  Listen in to the show to hear our list of KIDS must do Disney attractions.
Should I purchase the Walt Disney World Dining Plan?
This is a great question and one we get all the time.  We have gone to Walt Disney World on the Disney Dining Plan and without the Disney Dining Plan.  We also have kids at different ages so we can tell you what ages, length of stay, and which plan to pick or not pick.  Please listen to Mouse Chat for our Disney Dining Plan Tips.  You can listen here at the top of this page, or in iTunes subscribe to Mouse Chat.  Also this show as loads of Disney Dining Plan Tips and strategies.
Disney Attractions Rehabs and Break Downs
Disney Attractions can close due to rain or other reasons.  Sometimes they are not down, but they will stop to load or unload someone in a scooter or help someone that needs assistance.  Remember if you have a FastPass that you can go back at a later time, or you will get an email with an alternative ride
What is the cheapest way to see Universal Studios when staying at Walt Disney World?
So when you stay at Disney World adding an additional park day to your passes is very affordable, plus you have Disney transportation included.  So getting to Universal Studios and buying a one day two park pass can be expensive BUT we all agree that Universal Studios Orlando is amazing and worth a trip.  We would recommend that you add a stay before or after your Disney World vacation.  If you stay at a Deluxe Universal Studios Resort you get Express Passes included and those are like gold.  The Universal Studios Express Pass is basically a front of the line pass and you can use it for almost all the top attractions.  You can not use it in the new Harry Potter Diagon Ally hide, BUT you also get early admission into that area as a Universal Studios Orlando onsite hotel guest, another perk!  BTW The Express Pass is a $90 Per Person Value Per Day and you get that pass for Two days if you just spend one night at Universal Studios.
If you are not able to stay at Universal Studios Orlando, you could rent a car, or get a cab.  A cab is about $60 each way.  A rental car is less but you have to plan it out.  There is also a Universal ticket that includes a shuttle to and from Disney World in the ticket price.  So there are several options for just a day trip to Universal Studios Orlando.  You can book your Universal Studios Orlando tickets and hotel here.
---
How to contact us at Mouse Chat:
You can email questions and comments to the show at: Comments@MouseChat.net
Media and Press can also contact us at Comments@MouseChat.net
If you like our show, please let your friends know about us.
Please join us by listening to our show at MouseChat.net or by downloading and subscribing to Mouse Chat on
iTunes. If you subscribe to our Disney Podcast on iTunes you can schedule it to update your player so you will never miss a show.