2019 and beyond has a great deal of exciting changes coming to Epcot at Wat Disney World. On Mouse Chat we cover every planned addition from 2019 until Walt Disney's 50th anniversary in 2021.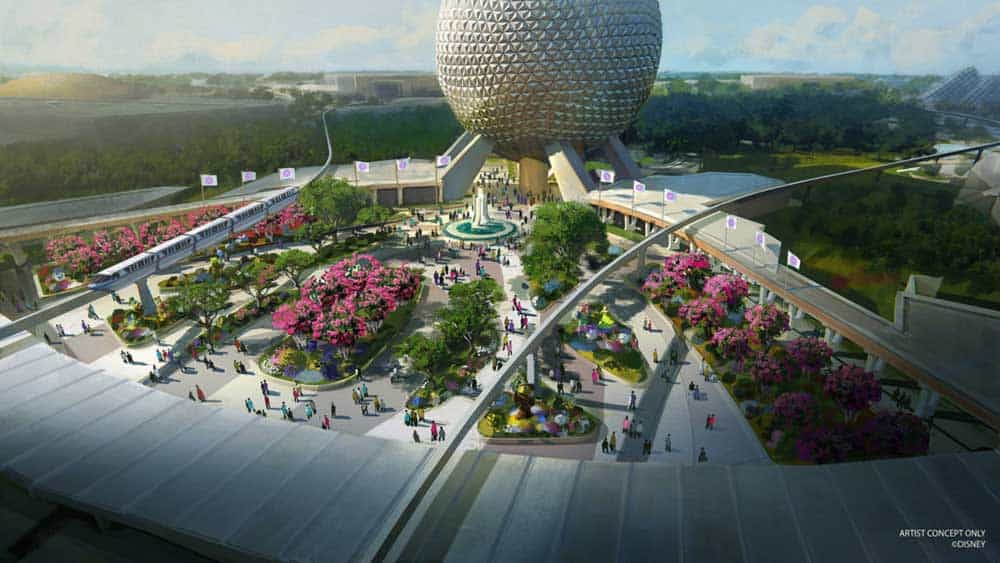 Disney announced a new entrance deigns for EPCOT and also a new back entrance redesign. This new Epcot entrance design looks like it could have a node to the original EPCOT with the fountain redesign by Space Ship Earth. Also the Epcot entrance has more garden space and integrated Disney topiary characters.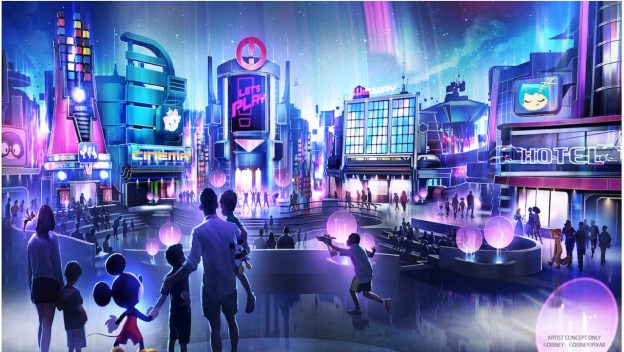 Even more exiting is Epcot's new Play Pavilion. The Play Pavilion concept art looks like a great place for kids and teens, which of course ifs the focus. There might be Disney meet n greets in this in Epcot Pavilion as Communicator East and West could be going away.


The area behind Space Ship Earth also has a new design in some Epcot concept art. It looks like the large fountain might be going away and more paths and garden space might be replacing the large cement areas. It will be interesting to see how Epcot changes over the next 3 years.
What's New at Epcot?
Guardians of the Galaxy Coaster – Spring 2021
Remy Ride in Paris Pavilion – Spring 2020
Beauty and the Beast Sign a long – Early 2019
360 China and update O Canada 360 movie
Japan Signature Dining Location
Space Restaurant – 2021
Epcot Forever – 2019
Windows to the World – 2020
Experience Center at the Odyssey Pavilion – 2019
Please listen to our Mouse Chat Disney podcast here:
Join us on Facebook, Twitter, YouTube, and Instagram.
Join Mouse Chat Facebook Mouse Chat Instagram Mouse Chat Twitter Watch Mouse Chat YouTube
We would love to hear from you. Is there something you want to know about Mouse Chat? Please leave a comment.
Please join us by listening to our show at MouseChat.net or by downloading and subscribing to Mouse Chat on iTunes. If you subscribe to our Disney Podcast on iTunes you can schedule it to update your player.