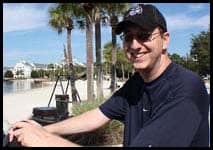 Podcast: Play in new window | Download
Subscribe: Apple Podcasts | RSS
Mouse Chat Disney podcast Subscribe now on iTunes.
Bob's Trip Report from the Disney Wonder and Disneyland
There is so much going on this week at Disney World, Disneyland, and with Bob coming back from the Disney Wonder Cruise during the tsunami that we put together a second show.
So this show is kind of a crock pot full of odds and ends. The new interactive que is open at the haunted mansion so we start there. There are rumors of a new DVC resort at the Grand Floridian maybe in the works, and we also have more details about the Disney Marathon 5 k team we are putting together for Oct. 1.
Bob takes us on a tour of his trip to Disneyland and on the Mexican Riviera during the tsunami.
Please join us Oct. 1 2011 at Disney World for the 5 k run. We will be walking mostly so anyone can join.
RSVP on our Facebook Disney 5 k event page here.
Then you need to register at Disney for the race itself. It is $50. The details and registration for the 5k on Oct. 1 are here.
We will be making Team Mouse Chat T Shirts. The shirts will be $20 and that includes mailing them to you and your family members before the race. Also any money about and beyond the cost of the shirt and shipping we will be giving to Give Kids the World.
We will post a sign up form for the shirts with the design and sizes on our Mouse Chat Team Event Facebook page.
If you need a room, on or off site at Disney World, please contact Pixie Vacations for the best rates.
email: Info@PixieVacations.com
phone: 678-815-1584
Request a quote with our Disney World Quote form by clicking on this link.
Please join us by listening to our show at MouseChat.net or by downloading Mouse Chat from
iTunes.
If you like our show, please let your friends know.
You can email questions and comments to the show at: Comments@MouseChat.net
You can also attach an audio question to your email so we can play them on the show.