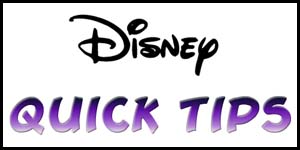 Podcast: Play in new window | Download
Subscribe: Apple Podcasts | RSS
Mouse Chat Disney Podcast
Is this your first time to Walt Disney World? It is a big place and there is so much to know. Planning ahead can make your Disney Vacation much more enjoyable.
This week we have George and Chip on again from Imaginerding and Chip & Co. along with the Mouse Chat Co-hosts.
This show is dedicated to the things you need to do when planning your first trip to Walt Disney World. Also we discuss park and resort tips that are a must for first timers.
For those that are walking around Disney World looking for our hidden item, here is clue #2.
Clue #2:
It is Not at a Disney Park.
Also be sure to listen to our Special Disney Walkabout shows recorded at Disneyland.
Please join us by listening to our show at MouseChat.net or by downloading Mouse Chat from
iTunes.
If you like our show, please let your friends know.
You can email questions and comments to the show at: Comments@MouseChat.net
You can also attach an audio question to your email so we can play them on the show.
If we read or play your question on the show you will be entered into our monthly giveaway. 🙂