Packed with Disney World News
We have a packed Disney World news show for you and the news keeps coming.

We recorded our show and literally every hour new updates come out.  There is so much happening this Spring and Summer at Walt Disney World.  On Mouse Chat we cover Pandora Opening Dates, Rivers of Light, and also Epcot's International Flower and Garden Festival.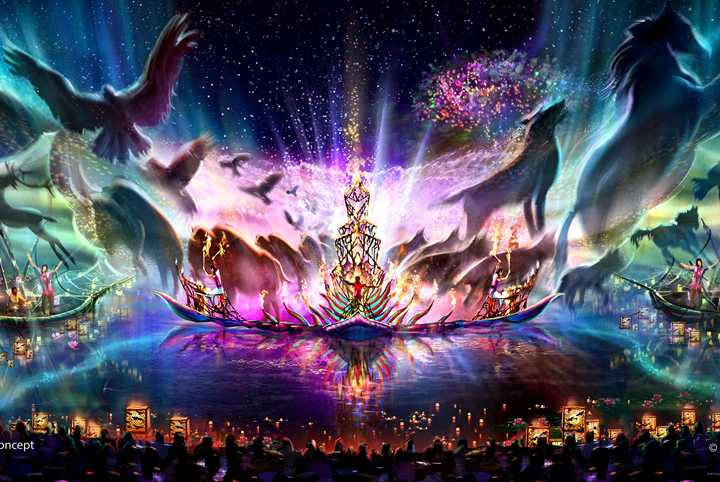 Rivers of Light – Feb. 17 opening date.
The new nighttime show is ready to open NOW at Disney's Animal Kingdom and we will be heading to Walt Disney World to Facebook Live the experience for you later this month.  If you are planning a trip to Walt Disney World the first showing of Rivers of Light is February 17, 2017.  Rivers of Light combines the latest technology from state of the art water shows, pyrotechnics, special effects and live performances, all on the water in Disney's Animal Kingdom park.
Rivers of Light Fastpasses are now available to book for the 7:15 PM show on February 17, 2017 on.
Rivers of Light Dining packages are also available to book.  The Rivers of Light dining package couples a table service meal with special reserved seating area for the show.
You can book reservations at Animal Kingdom's Tiffins and also Tusker House.  The Rivers of Light dining package comes with a non-alcoholic beverage, a main course (buffet at Tusker House), and seating for Rivers of Light.  Rivers of Light performances so far have been released up to June 2017
If you are on the Disney Dining Plan, you can use your Disney dining credits for this package.
To book the Rivers of Light Dining package:
Tiffins
You can book this dining package at Tiffins for either lunch or dinner.  You have to arrive no later than three hours before Rivers of Light.
Lunch and Dinner is $67.00 for adults and $26.00 for children.
Tusker House
You can book Tusker House for breakfast, lunch, or dinner as part of this package.  Just make sure you book your reservation for at least two and a half hours prior to the Rivers of Light showtime.
You can also pay cash and Breakfast at Tusker House $39.00 for adults and $23,00 for children.
Lunch and Dinner is $52.00 for adults and $32.00 for children.  Children are ages 3-9.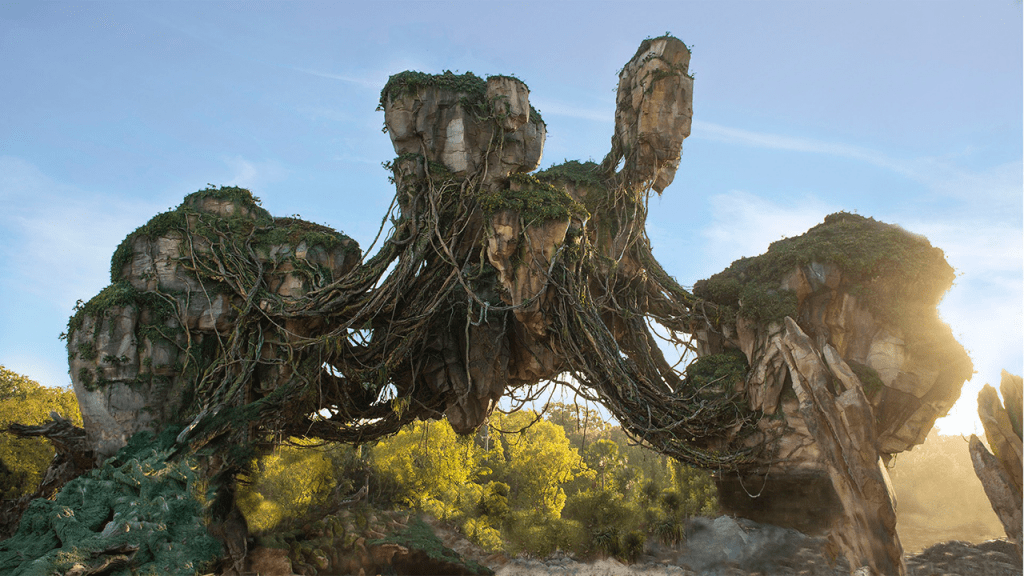 Pandora Opens at Disney's Animal Kingdom
Disney has announced the opening date for Pandora and it is May 27, 2017.  This is the same day Universal Orlando Resort opens it's third theme park – Volcano Bay.  So there is so much to see this year in Orlando Florida.
If you have not already heard, Disney has been building Pandora at their Animal Kingdom park in Florida and it's been a good six years since it was announced. Disney is fantastic at story telling so even if you have not seen the Avatar film you will be immersed in this new land.
Disney Parks Blog announces the opening on their website;  "This new land will transport guests to the visually stunning world of Pandora. Here, guests will wonder at floating mountains and bioluminescent plants, and can join the Na'vi on two excursions that take adventure to the next level.
First, the family friendly Na'vi River Journey will send guests through a bioluminescent rainforest. Their journey will end in an unforgettable encounter with a Na'vi Shaman, a figure who has a deep connection to the life force of Pandora. And second, Avatar Flight of Passage will offer guests the jaw-dropping experience of exploring the world of Pandora atop a Banshee.
Guests will also be able to dine at Satu'li Canteen, grab a drink at Pongu Pongu or shop for Na'vi cultural items, toys, science kits, and more at Windtraders."
---
Get Our List of Top Disney World Hacks
We have a long list of Disney World Hacks that will help save you time and money. Our list is free and we are happy to email it to you.
Get the Top Disney World Hacks – Tips and Tricks List
---
Join us on Facebook, Twitter, YouTube, and Instagram.
Mouse Chat Facebook
Mouse Chat Instagram
Mouse Chat Twitter
Mouse Chat YouTube
We would love to hear from you. Is there something you want to know about Mouse Chat? Please leave a comment.
Please join us by listening to our show at MouseChat.net or by downloading and subscribing to Mouse Chat on
iTunes. If you subscribe to our Disney Podcast on iTunes you can schedule it to update your player so you will never miss a show.
We also have Mouse Chat Radio if you would like to listen to our Internet Radio station. We stream our current and last three episodes on Mouse Chat Radio.
Have limited Data? You can listen to Mouse Chat at Mouse Chat Radio. You can listen to Mouse Chat Radio on ZenoRadio.
Anyone can listen by calling: (701) 719-2539
Mouse Chat Radio is also broadcasting 24/7 at all of your favorite internet stations (iTunes Radio, TuneIn, etc.)