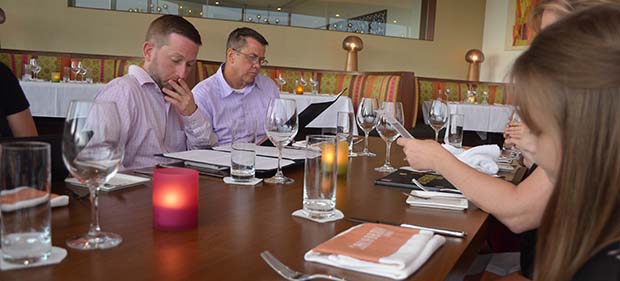 Podcast: Play in new window | Download
Subscribe: Apple Podcasts | RSS
Mouse Chat Disney Radio –
Disney Restaurant Reviews
Book Dining Reservations for these Disney World restaurants.
There are some many places to dine at Walt Disney World that it can be difficult to decide where to go for a nice dinner.  If you don't book your Disney dining reservations 180 days before your Disney vacation you will find yourself with no dining reservations and it will be very difficult to get into any of the top Disney restaurants.  So this week we cover our favorite Disney restaurants on Mouse Chat.  We eat only got to pick three restaurants and surprisingly we all have some consistency in the top choices.
Disney's California Grill at the Contemporary Resort
This is one of our top Disney restaurant choices.  It is close to the Magic Kingdom (within walking distance or one stop on the monorail)
The resort is on the top floor of the Contemporary Resort and has an amazing view of the seven seas lagoon and the Magic Kingdom.  This is a very romantic spot to see Disney's WISHES Fireworks from nightly.
The California Grill has floor to ceiling windows and is beautiful.  The CA Grill offers a nice selection of Sushi and also great steaks, seafood and desserts not to be missed.  There is something for everyone on their menu.
Listen to our review here on Mouse Chat for all the details.
The Brown Derby at Disney Hollywood Studios
When you are at a Theme Park, you normally don't think about fine dining as as option.  But Disney Parks have some amazing fine dining options and at Disney Hollywood Studios our top Disney restaurant picks is teh Brown Derby.  Again you need a reservation so book this in advance with your Authorized Disney Vacation Planner.  We recommend Pixie Vacations.  They will book your Disney Vacation, Dining reservations, rides and attractions FastPass+ reservations and more all while getting you the best price on your Disney Vacation Package.
The Brown Derby is a breath of fresh air in a park that is really not know for fabulous dining options.  You are surrounded in the main lobby by character sketches of famous actors and actresses that have visited one of the Brown Derby restaurants.  The dining room is set with a dim lighting and nice comfortable booths around the edges.  We have tried maybe of the dishes here from the pork chop to the steaks and sea floor selections  are were wonderful.  The only issue we have had was a very long wait to to get our table, but the restaurant was jammed that day because it had started raining in the park earlier.
Our Other Top Disney World Restaurants you will just have to listen to our Mouse Chat Radio Show to get the details 🙂
---
Come with us to Walt Disney World
EAT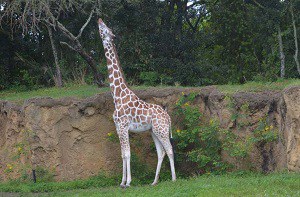 Mouse Chat Breakfast at Animal Kingdom

We will start off by having a breakfast w/first ride of the day on October 18th in Animal Kingdom Park time will be 8:45 am to 10:30 am. We will get to ride Kilmanjaro Safaris before the park opens. The cost is $40 per person and we only have limited availability.
RSVP today. Once these are gone they are gone.
When: October. 18 at Disney's Animal Kingdom 8:45 am to 10:30 am
Cost: $40 per person* (adult or children)
How to book:
*Disney Park Admission is required and not included in the event price.
Tickets will not be sold at the event.
PLAY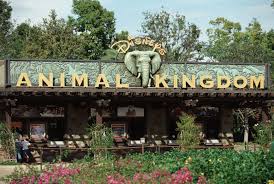 Disney Animal Kingdom Scavenger Hunt
We will be having an Animal Kingdom Scavenger Hunt at 11 am.
When and Where: Oct. 18, 2014 at the Animal Kingdom
Details on the meeting place in Animal Kingdom coming soon.
TIME: 11 AM
Cost: FREE
How to book:
*Disney Park Admission is required and not included
EAT again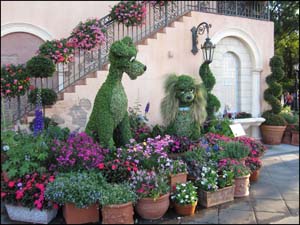 Eat Around the World with Mouse Chat
On Sunday, October 19th we will be having a Eat Around the World during the Food & Wine Festival with the Mousechatters starting at 11 am.
When and Where: Oct. 19, 2014 at EPCOT on the steps of Mexico.
*Disney Park Admission is required and not included
---
How to contact us at Mouse Chat:
You can email questions and comments to the show at: Comments@MouseChat.net
Media and Press can also contact us at Comments@MouseChat.net
If you like our show, please let your friends know about us.
Please join us by listening to our show at MouseChat.net or by downloading and subscribing to Mouse Chat on
iTunes. If you subscribe to our Disney Podcast on iTunes you can schedule it to update your player so you will never miss a show.