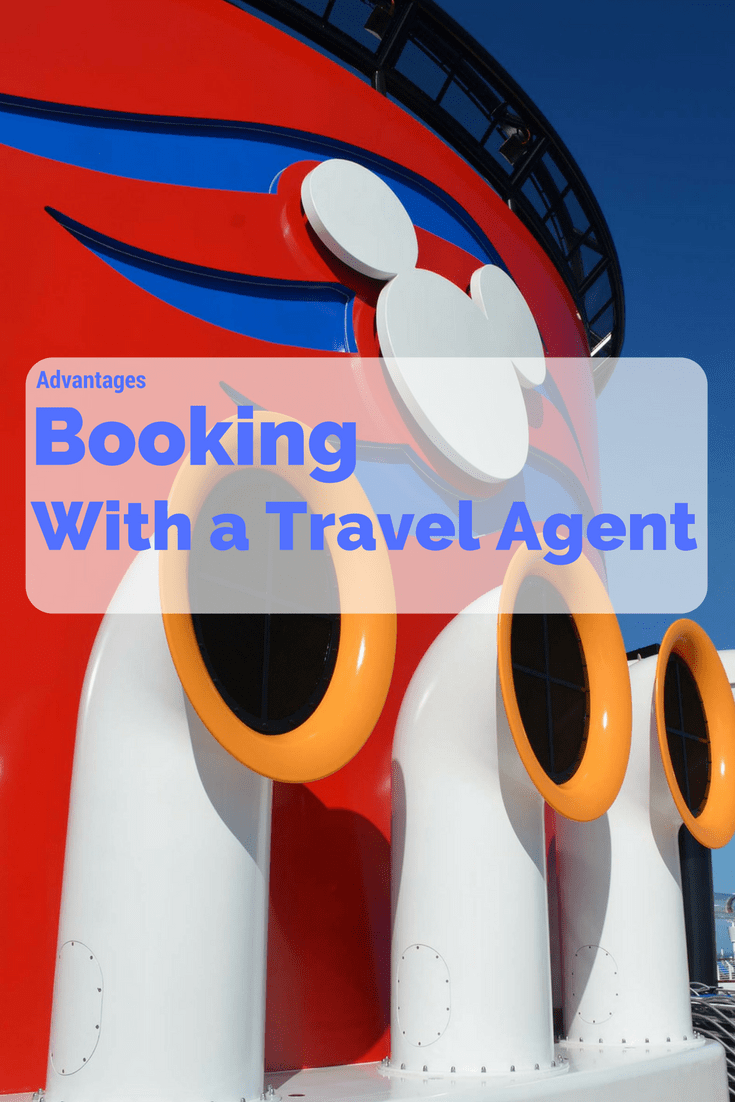 Reasons to book with a Travel Agent
If you have not used a travel agent you might think it costs more, or has no advantage.  Using a travel agent has many advantages that are Free to you and we have put together a show covering how a travel agent can be helpful in saving you time and money on your next vacation.

It's time for a self serving podcast.  I know.  We don't do this often.  We really try to offer Vacation advice and helpful travel tips without even telling a single person we are travel agents.  But every so often we figure we should let you know that another travel tip that can save you time and money is booking with a travel agent.  I always thought a travel agent was going to cost me more money with fees or vacation packages that offered no savings.  This is not the case.  A travel agent, if you use the right one, has been to the vacation destination and is also following the latest vacation discounts.  Your travel agent can give you first hand advice on what to do and what to avoid.  A travel agent will find you the best vacation for the best possible price and will work with you from the vacation planning phase all the way until you return home from your trip.
Let's get to it.  Here are some of my top reasons why you should use a travel agent.
It's Free.  Booking with a Pixie at PixieVacations.com is free.  We don't change anything for our services.  There is no fee, nothing added into the vacation price, etc.  Again Free.
We know the destinations and can help you plan your trip.  Yes we book Disney World, Disneyland, Disney Cruise Line, Aulani and Adventures by Disney, but we also book and can help you with any bucket list vacation you want to take.  If you have a wedding, honeymoon, all-inclusive vacation, cruise, etc we are happy to help plan and book those for you.
We price watch for your Disney vacation.  If Disney comes out with a discount we will move you to that vacation package.  When you book direct with Disney, they are not going to call you to lower your price on your vacation, we are.
We don't upsell.  We try to find the best vacation specifically for you.  We get to know you and work directly with you.  When you book a vacation on your own, the person you are talking to at a call center makes extra money by up-selling you.  They are not working in your best interest.  Also once you book with the call center you are never going to speak with that person again.  They don't know you or your family.
We are here to help you with your vacation planning.  If you are looking for dining ideas, best hotels, best cruise line deals, etc.  If you have questions about how tipping works on a cruise ship or how kids clubs work we are happy to help.
---
Free at Walt Disney World
Get our list of things you can do for free at Walt Disney World.
We have a long list of Disney World freebees. These are tips and free extras that we have gathered from our years of Disney World experience. And the list also Free and we will rush it to your in box! Please click the button below to get your list of Free things to get and do at Walt Disney World.
---
Join us on Facebook, Twitter, YouTube, and Instagram.
Join Mouse Chat Facebook
Mouse Chat Instagram
Mouse Chat Twitter
Watch Mouse Chat YouTube
We would love to hear from you. Is there something you want to know about Mouse Chat? Please leave a comment.
Please join us by listening to our show at MouseChat.net or by downloading and subscribing to Mouse Chat on
iTunes. If you subscribe to our Disney Podcast on iTunes you can schedule it to update your player so you will never miss a show.