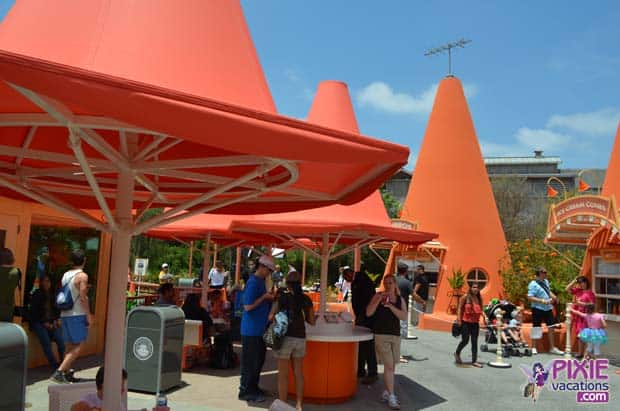 Podcast: Play in new window | Download
Subscribe: Apple Podcasts | RSS
Mouse Chat Disney podcast –
Disneyland Cars Land Reviewed

Steve and Lisa are back and this week report on the Disneyland Cars Land event. I have to tell you it was nothing short of amazing and you really owe it to yourself to get on over to Disneyland in CA and spend a week at there. From the Grand Californian Hotel to Disneyland Park, and everything new at Disney's California Adventure Park I could see us staying for a week. Well actually we did stay for a week in September and even that seemed short.
So back to Cars Land… listen to our review show and if you have any questions you can always email us or call us if we missed something you want to know.
A couple of announcements.
1. We have a Mouse Chat HotLine so you can leave messages. comments and questions. These maybe used on a show, so you are forewarned. Call Mouse Chat at 225-3MOUSE1 – 225-366-8731
SUPER COOL – If we play your voicemail or read your email question on one of our shows we will send you a collectable Mouse Chat Pin. Yes only Bob, Chris, Lauren, Steve and Chris have this pin, so yeah it's extremely rare and worthless.
Ok I have written emails and sent in voice mails and still do not have the coveted Mouse Chat pin, what can I do to get one? Well spread the word about how much you love the Mouse Chat Podcast and have at least five friends subscribe to our show via iTunes. They can add your name to an iTunes comment as to how they found the show.
2. We are heading to Disneyland for a Fan meet up. We would love to meet you.
Come to the Friends of the Magic Meet with our friend Paul Barrie. We will be there Aug 2-6
How to contact us at Mouse Chat:
You can email questions and comments to the show at: Comments@MouseChat.net
Media and Press can also contact us at Comments@MouseChat.net
You can call our Mouse Chat hotline and leave us a voice mail: 225-3MOUSE1 – 225-366-8731
Comments and questions left on the Mouse Chat hotline are the property of Mouse Chat and maybe broadcast on the show. But that's why you are leaving them right?
You can also leave comments and questions that we might play on a future show on our Mouse Chat hotline.

If you like our show, please let your friends know about us.
Please join us by listening to our show at MouseChat.net or by downloading and subscribing to Mouse Chat on
iTunes. If you subscribe to our Disney Podcast on iTunes you can schedule it to update your player so you will never miss a show.