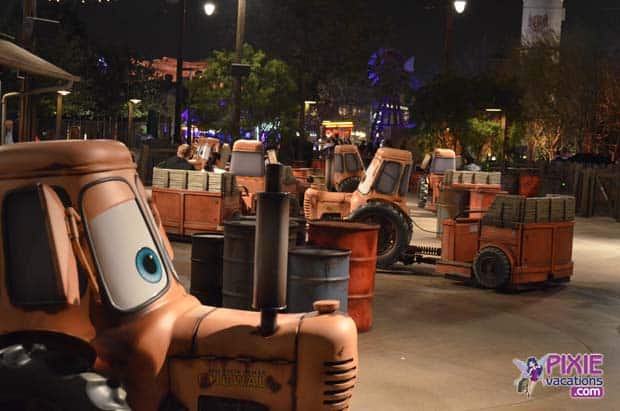 Podcast: Play in new window | Download
Subscribe: RSS
Mouse Chat Disney podcast – A Disney Radio Show by Disney Fans for Fans
Doug Barnes from The Season Pass Podcast is here this week
We met up with our good friend Doug Barnes at the opening of Cars Land and finally managed to match up our schedules to recap the events and also the main attractions in this new amazing land.
The E ticket attraction at Cars Land is defiantly Radiator Springs Racers. We dive deeper into this attraction on this weeks show and not only cover what we like about the attraction but also give you some tips on when the best time to ride is and why.
Also there is one Cars Land attraction that we all agree is probably not worth the wait time. So hopefully these tips will allow you to avoid some of the lines at Disney's California Adventure Park.
We also just returned from an amazing five day trip at Disneyland. We had a great time with fellow Pixies from Pixie Vacations, Fans, and Friends. We got to meet and experience many once in a lifetime events and have some fantastic memories to share with everyone as well as even more Disneyland photos. So come back next week for that.
How to contact us at Mouse Chat:
You can email questions and comments to the show at: Comments@MouseChat.net
Media and Press can also contact us at Comments@MouseChat.net
You can call our Mouse Chat hotline and leave us a voice mail: 225-3MOUSE1 – 225-366-8731
Comments and questions left on the Mouse Chat hotline are the property of Mouse Chat and maybe broadcast on the show. But that's why you are leaving them right?
If you like our show, please let your friends know about us.
Please join us by listening to our show at MouseChat.net or by downloading and subscribing to Mouse Chat on
iTunes. If you subscribe to our Disney Podcast on iTunes you can schedule it to update your player so you will never miss a show.