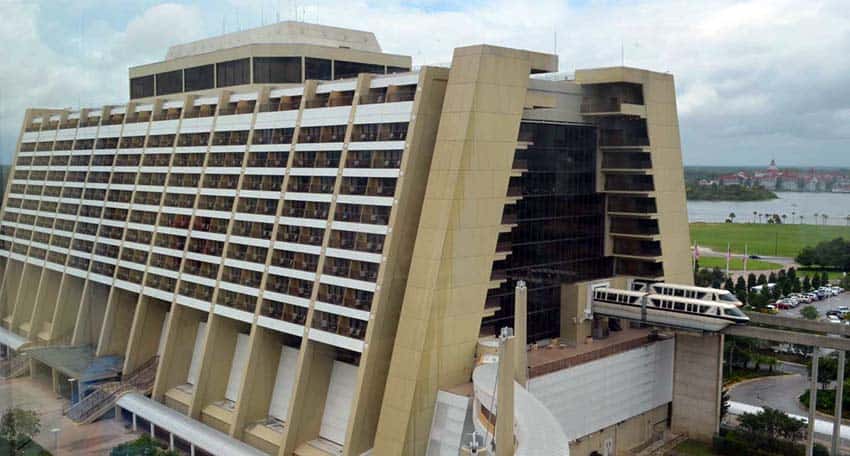 Disney's Contemporary Resort and Bay Lake Tower Overview
If you are an old Floridian like me, you remember growing up and watching Walt Disney World specials on TV where the monorail would go though a hotel.  This is the contemporary resort hotel and even today it's pretty cool to see the monorail zip though the hotel concourse.
Disney's Contemporary Resort is located on Bay Lake and also overlooks the seven seas lagoon and the Magic Kingdom.  It's location is ideal for families or contention guests that will be spending time at the Magic Kingdom.  This is the best resort for quick access to the Magic Kingdom and that is why it is so popular.  You can walk from the Contemporary resort to the Magic Kingdom in about 10 minutes.  You also have monorail transportation and boat transportation.  The resort has Disney bus service to the other Disney World theme parks.  For transportation options it's as good as it gets.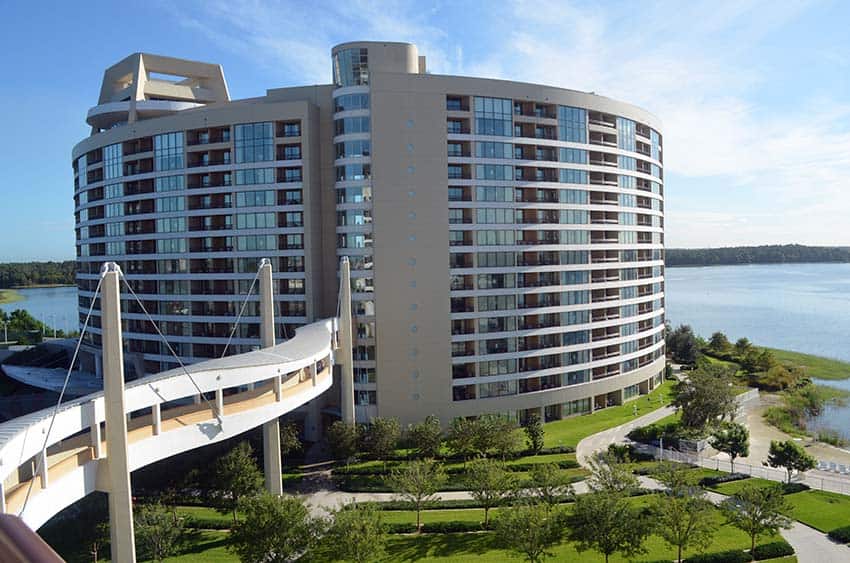 Bay Lake Tower opened up to offer guests more than a resort hotel room.  Bay Lake Tower is ideal for families that want larger accommodations for a larger family, multi-generational trips, or just want more space.  Bay Lake Tower has studios, one bedroom, two bedroom and Villas.  The one bedrooms and large room categories have a living room, kitchen , washer and dryer, etc.  They really are a home away from home and these are what Walt Disney World calls it's Deluxe Villa category of resort.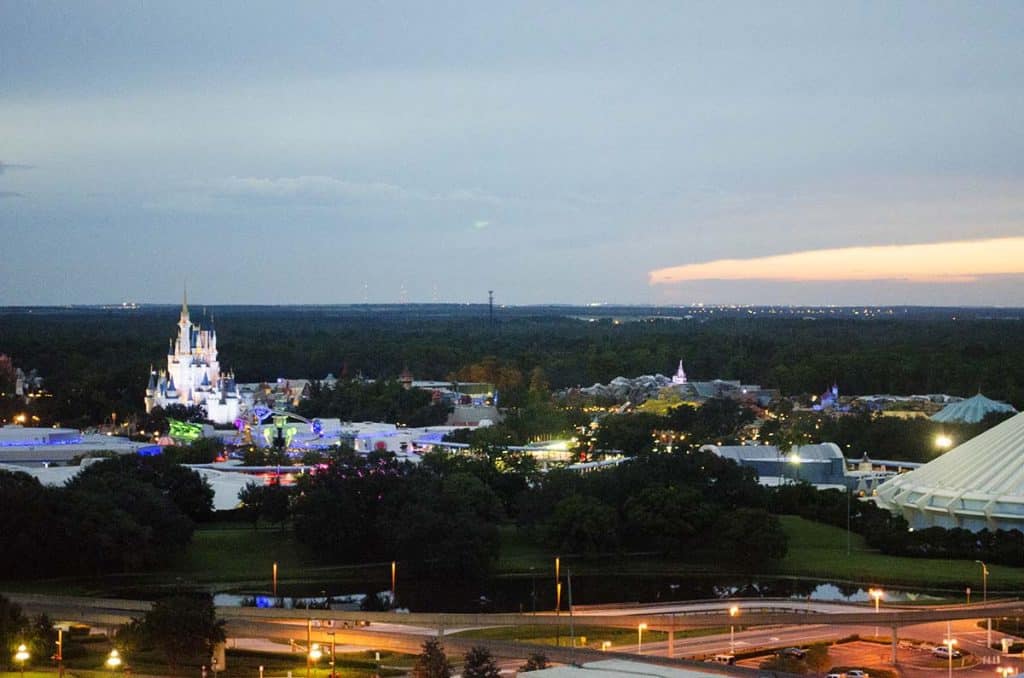 Disney's Bay Lake Tower 1 bedroom photo tour: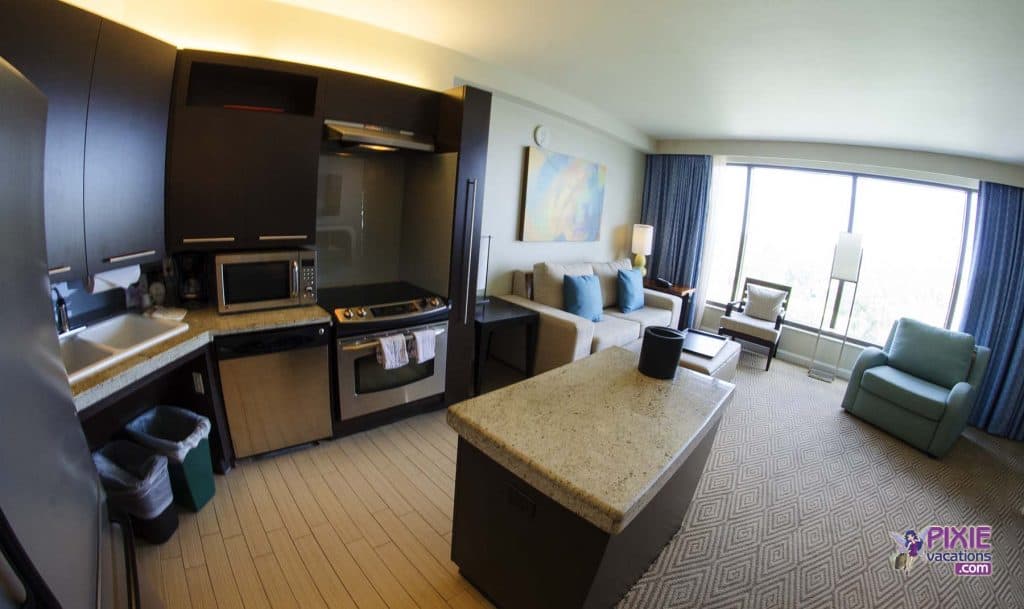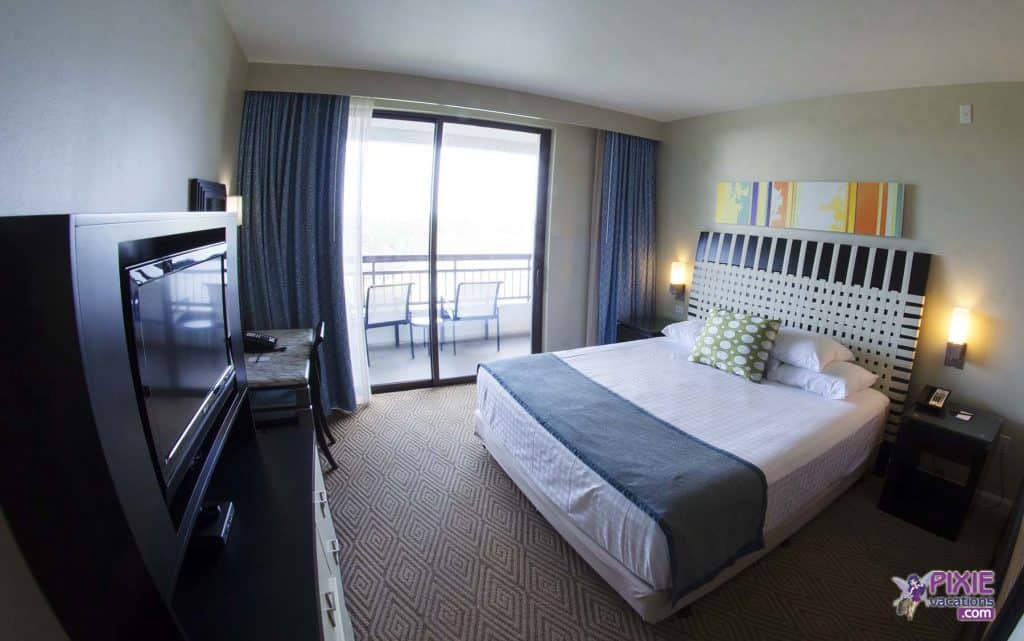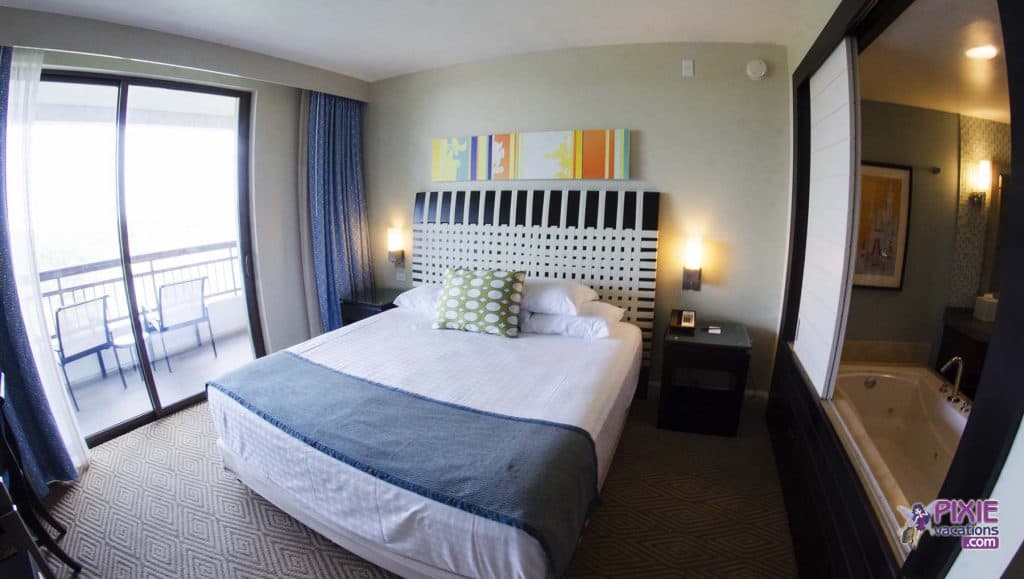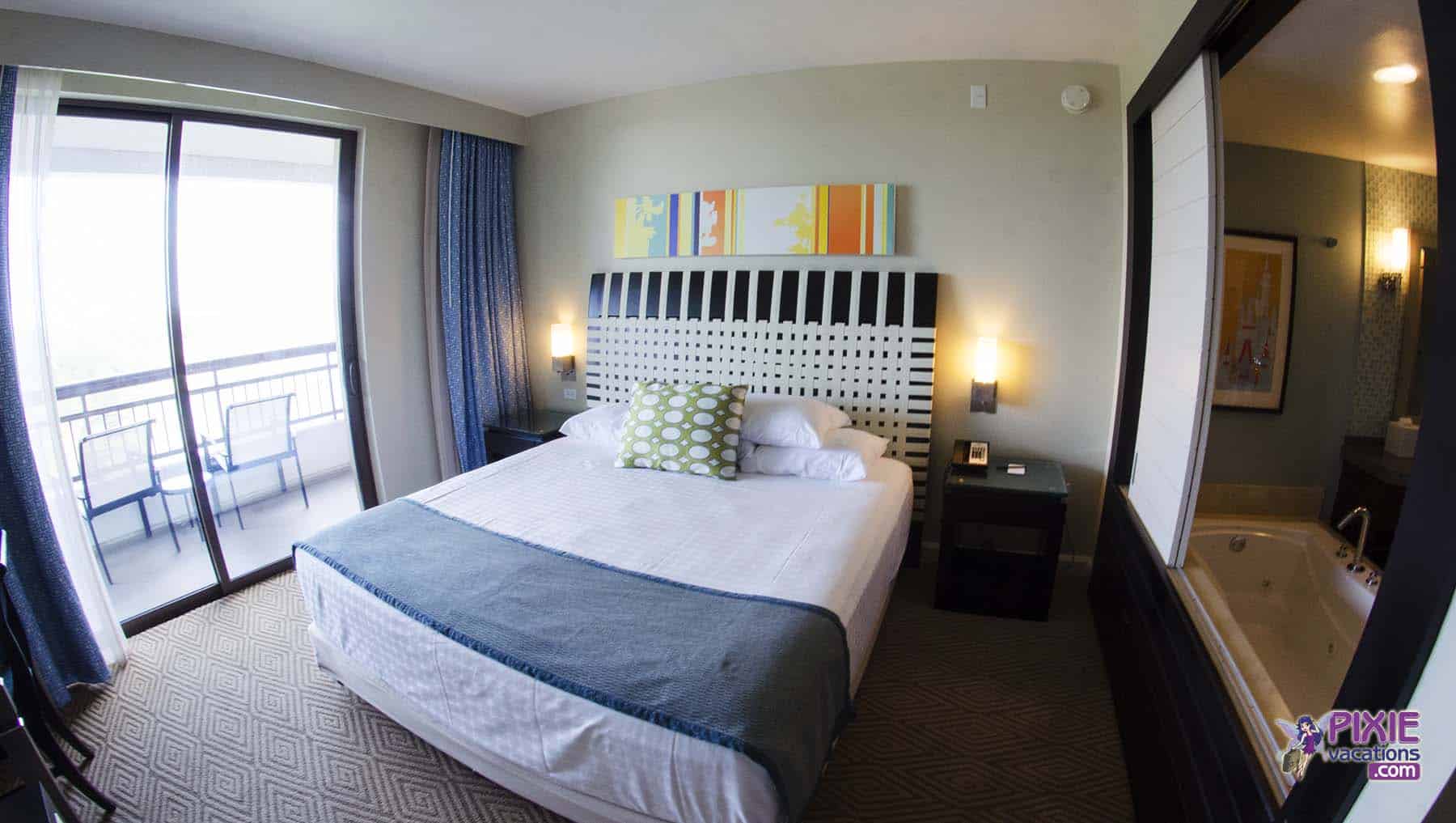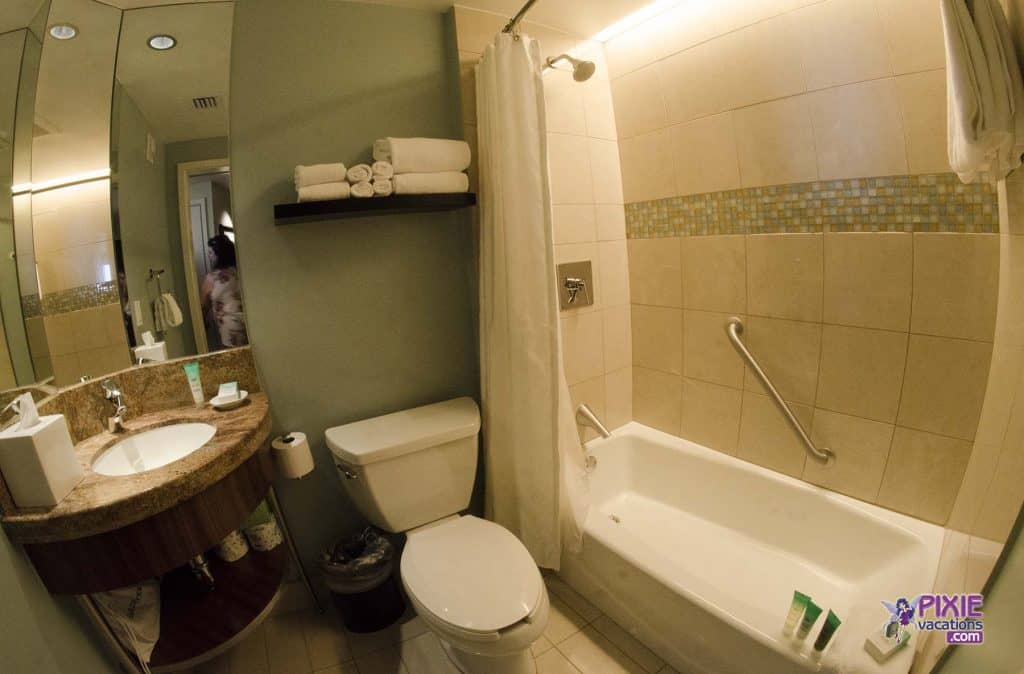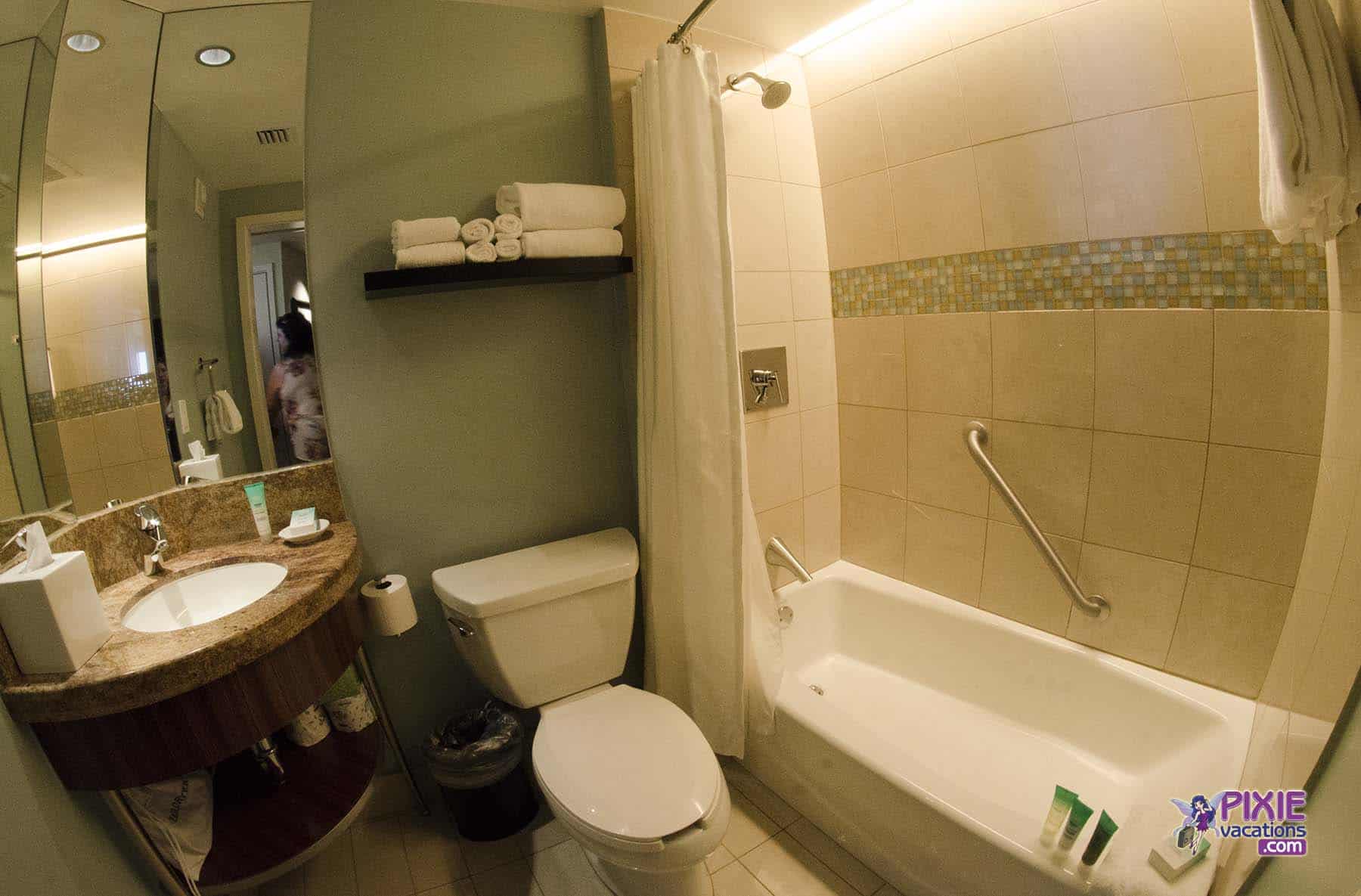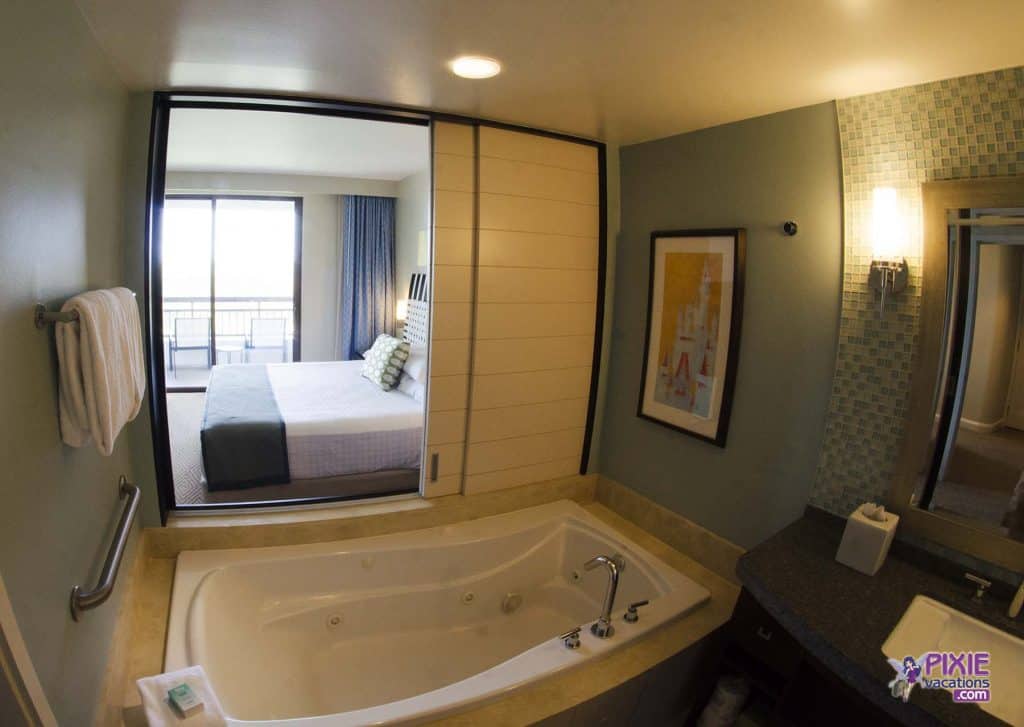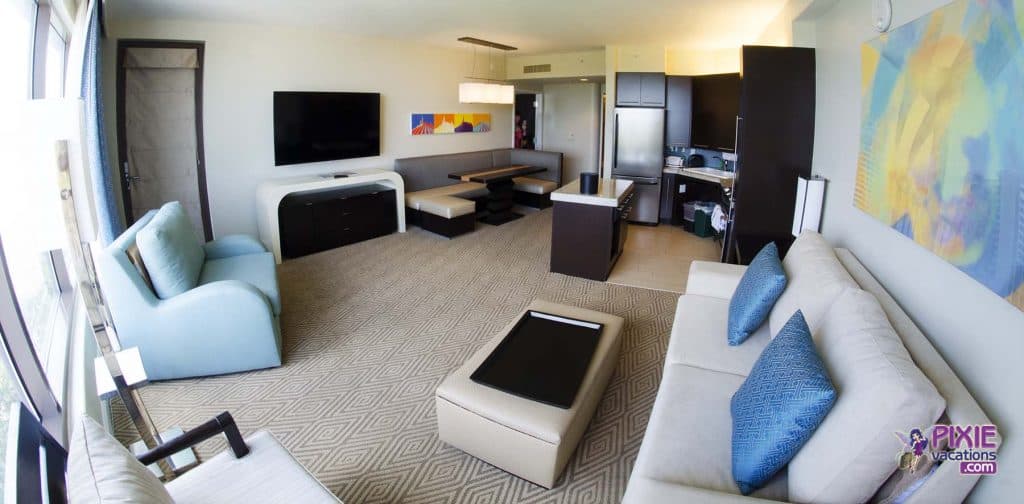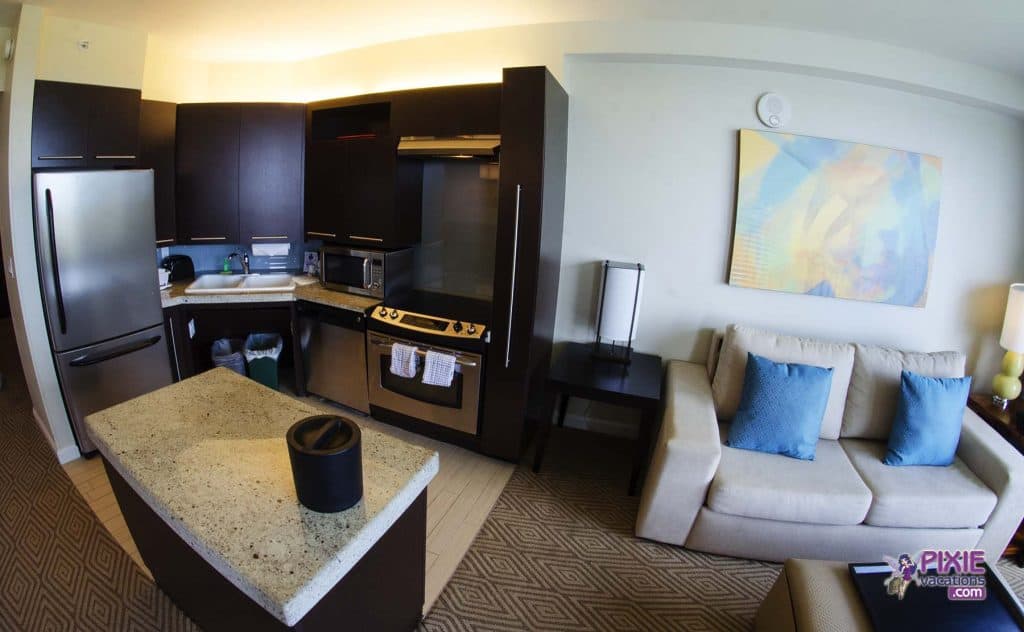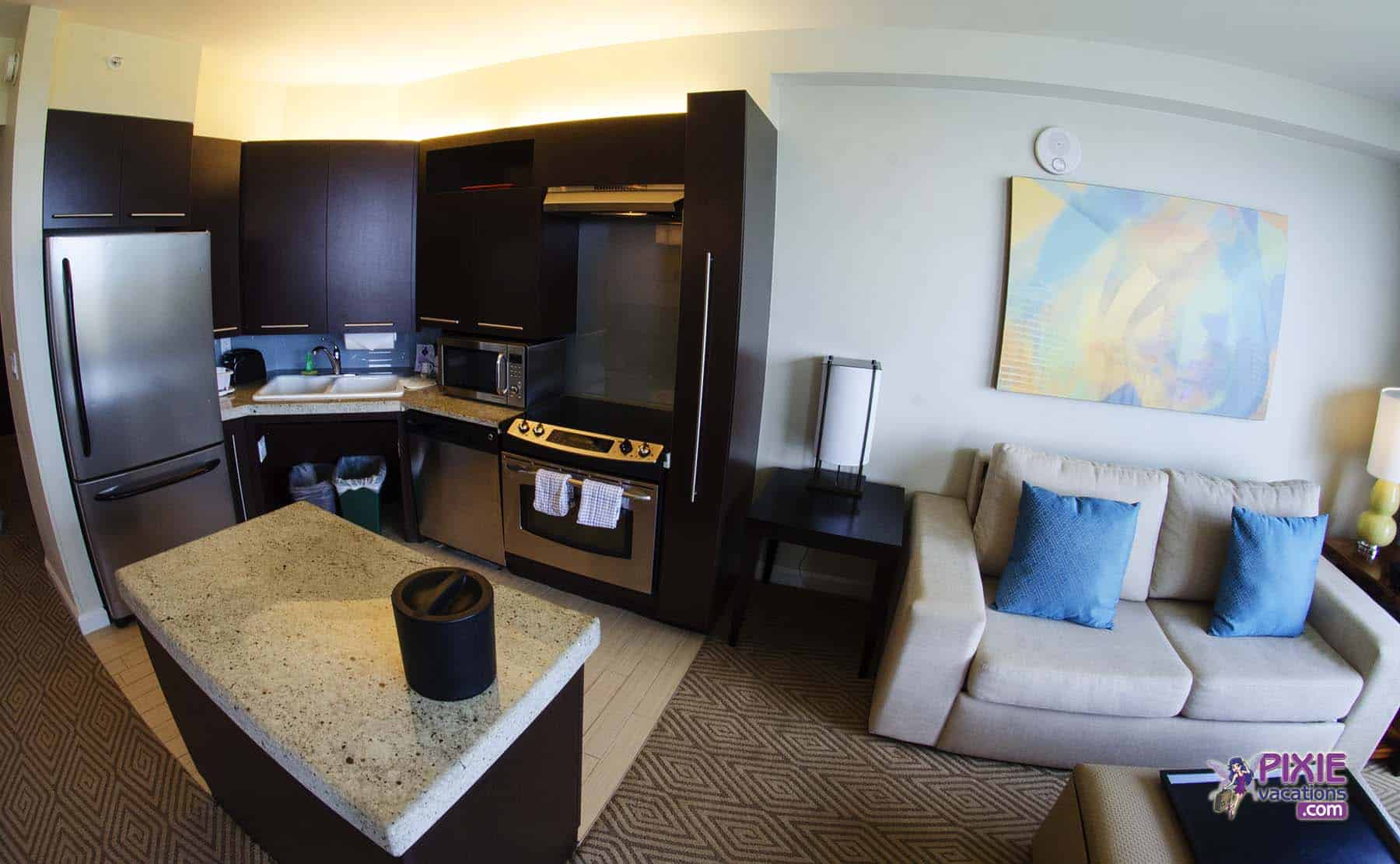 Advantages to staying at the Contemporary and Bay Lake Tower
I went over the location of these two resorts and that is a major positive for staying here.  Also you have some nice perks being so close to the Magic Kingdom.  You can see the nightly fireworks spectacular from either resort.  If you have a Magic Kingdom View resort room you can even watch the fireworks from your room.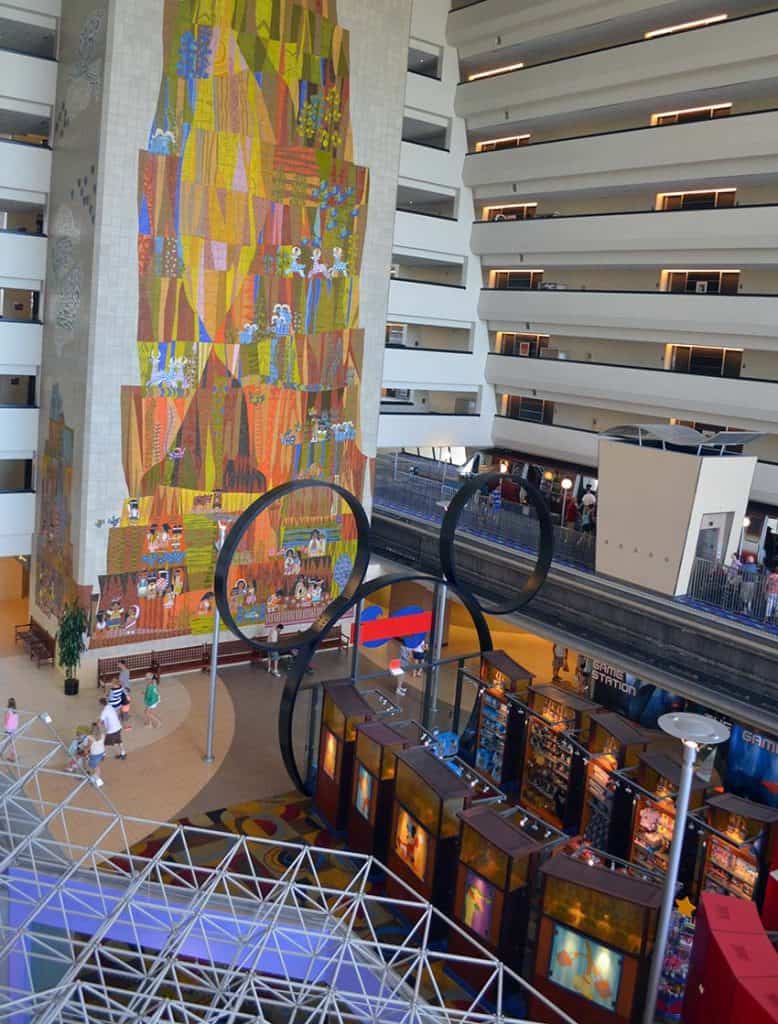 Pro Tip: California Grill is one of my top Signature dining restaurant picks and you can see the fireworks from the restaurant during your dinner.  Even if you have an early dinner reservation, you can go back up that evening for the fireworks and watch them from the private terrace.  If you don't get a table right next to the window during dinner, don't worry, just head out to the terrace and watch the show and then finish dinner afterwards.  You do not need to be staying at either resort to book California Grill, but you do need dining reservations.  I would book these 180 before arrival to secure a reservation for this popular restaurant.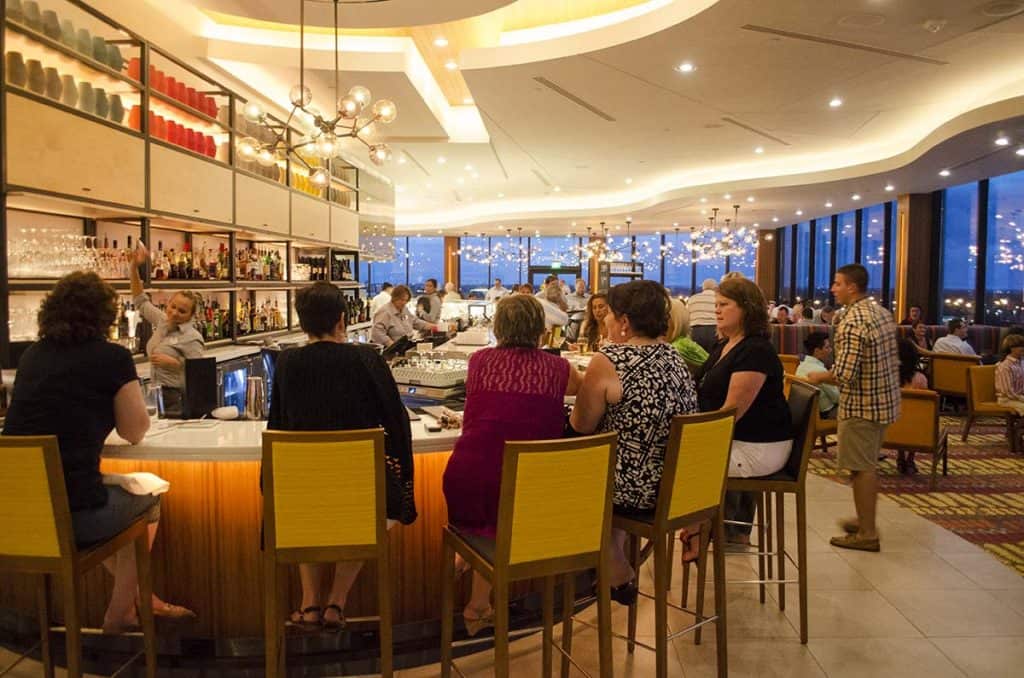 Best Value at Disney's Contemporary Resort
It is difficult to find Walt Disney World's Contemporary Resort on sale, but if do have an insider tip for you.  There are rooms in the Contemporary Garden Wing that most people don't know about and these rooms are a great value.  The Garden View Wing is not in the main tower, it is a smaller building to the right of the resort and connected to the main tower.  I suspent at some point Disney will build another large Bay Lake Tower building on this site, so book the Garden View wing for a nice savings until that day comes.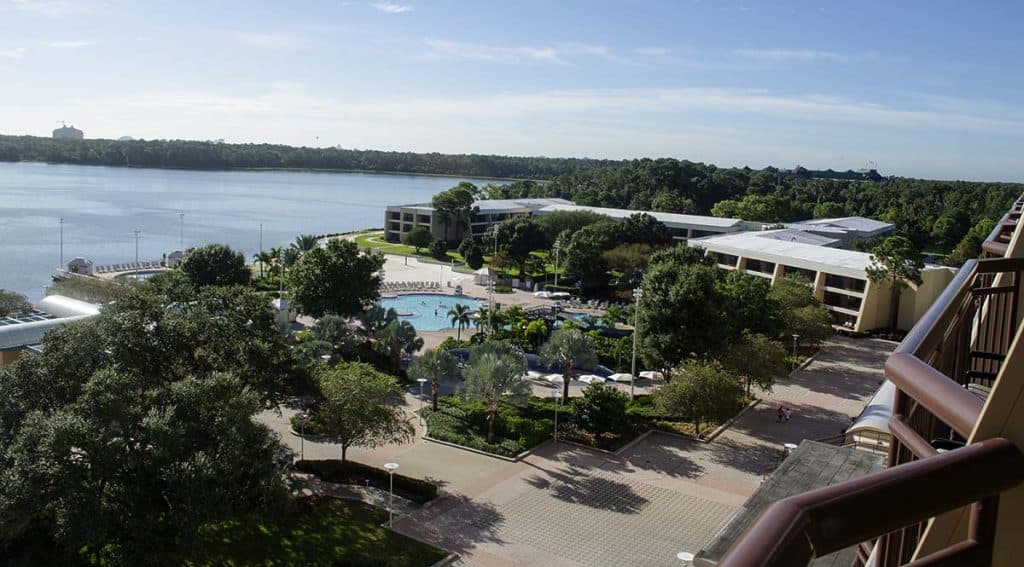 Some things to consider about the Contemporary Resort and Bay Lake Tower
First, I personally am not a fan of the contemporary style.  The room are very modern and if you like modern you will love this resort.  I just like a different theme and that is why staying at a Walt Disney World resort is so nice.  I can stay at the Polynesian and experience Hawaii, or go to Animal Kingdom Lodge and enjoy an African Savanna.  I do highly recommend the Contemporary resort and Bay Lake Tower to families because it is so close to the Magic Kingdom.  We have stayed in both resorts with our little kids and would walk back to the resort from the Magic Kingdom for an afternoon nap and then go back to the Magic Kingdom when it cooled down in the evening all refreshed.  Going back to your resort when it is so close is very easy to do.  When I have stayed at one of the Disney World resorts that are a bus ride away, we would go back for a nap with the kids and planned on coming back to the park, but it just never happens.  The bus ride makes it harder to get up and go back to the parks again.
A quick Note, the Bay Lake Tour Studios are not ideal.  If you want a bathroom with a sink area to get ready in teh morning, it's hard to do because the sinks are the entire counter.  Sure the sink looks cool, but it does not leave room for much else.  Also the Bay Lake Tower Studios are hard to maneuver with more than two people in them.  The one bedrooms and above don't have the same issues.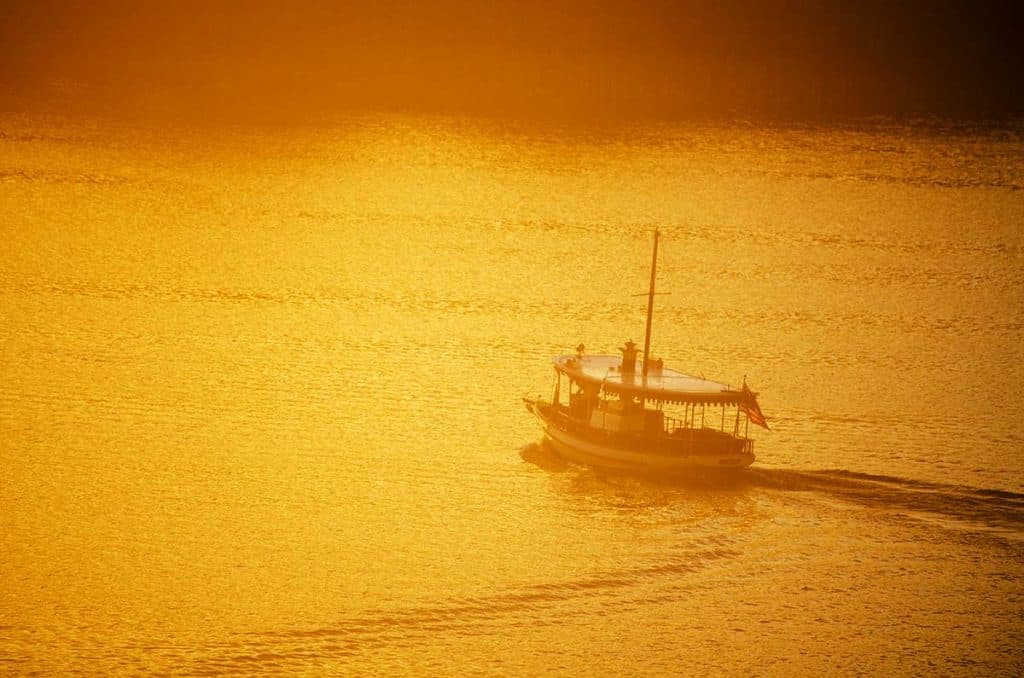 Dining at the Contemporary Resort
Again, California Grill is one of my favorite restaurants at Walt Disney World.  I would make sure you book this for your vacation.  Chef Mickey's is also at the Contemporary Resort.  This is a character buffet with your main Disney characters.  I can't tell you how much I dislike Chef Mickeys.  I took my kids to be a good Dad, but it's not for me and here is why.
The restraunt is out dated and the food for the breakfast and dinner buffets lacks variety, taste, and value.  I felt like everything was old and not restocked, the character interaction was rushed and the restaurant was like eating at Chucky Cheese except I could have bought a new iPad for what I paid for dinner.  I would have much rather had a new iPad and I'm sure my kids would have too.  If you want a Character Dinning Breakfast or Dinner during your Walt Disney World Vacation, let me know.
There are so many great Character Dining restaurants that I do enjoy.  Just leave a comment below and I'll give you my top picks.  I'll write a Character Dining Review too soon.  Also please share you trip reports and advice about the Contemporary Resort and Bay Lake Towers with us.