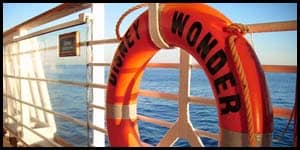 Podcast: Play in new window | Download
Subscribe: Apple Podcasts | RSS
Mouse Chat Disney podcast
We are back and here is our in-depth review of the Disney Wonder's Mexican Riviera Cruise and we and also we touch on our pre-Disney Cruise stay at Paradise Pier at Disneyland as well.
Show Notes:
YUM! Try Palo for brunch on the Disney Wonder. Here is a video tour of the Palo brunch.
Please join us by listening to our show at MouseChat.net or by downloading Mouse Chat from
iTunes.
If you like our show, please let your friends know.
You can email questions and comments to the show at: Comments@MouseChat.net
You can also attach an audio question to your email so we can play them on the show.