Disney Norway Cruise Review

All ten of us are back from out Disney Norway cruise and on this weeks Mouse Chat show we cover everything you nee to know before taking a Disney Norway cruise of your own.  Well if you are taking any Disney cruise this review will be very helpful.
Listen to our full Disney Cruise Line Norway Review here on Mouse Chat
Podcast: Play in new window | Download
Subscribe: Apple Podcasts | RSS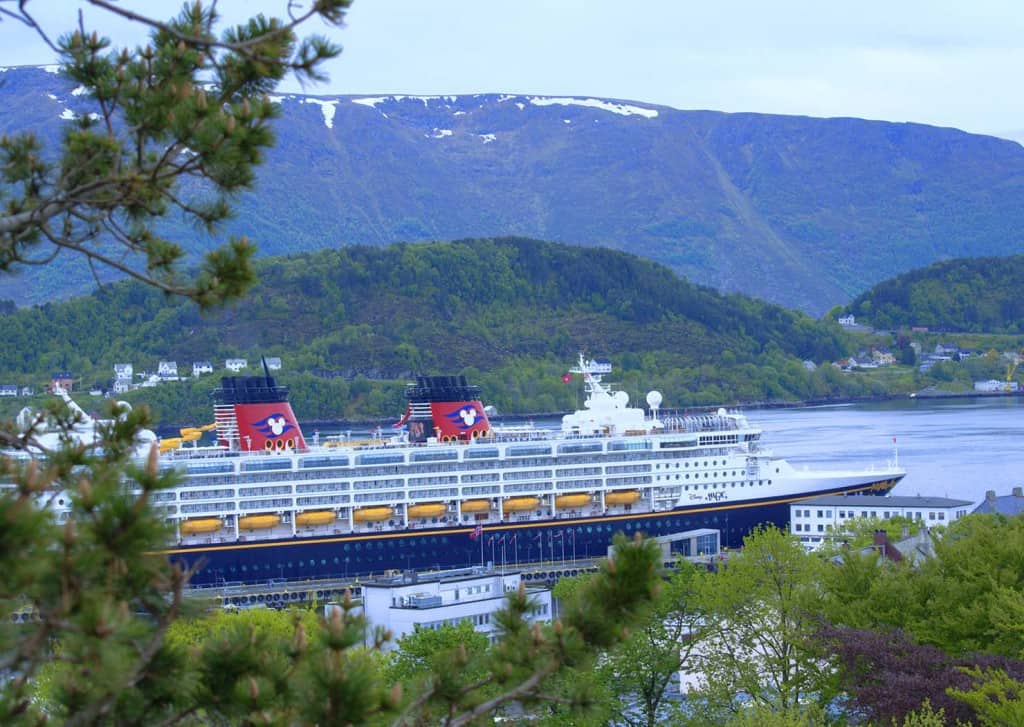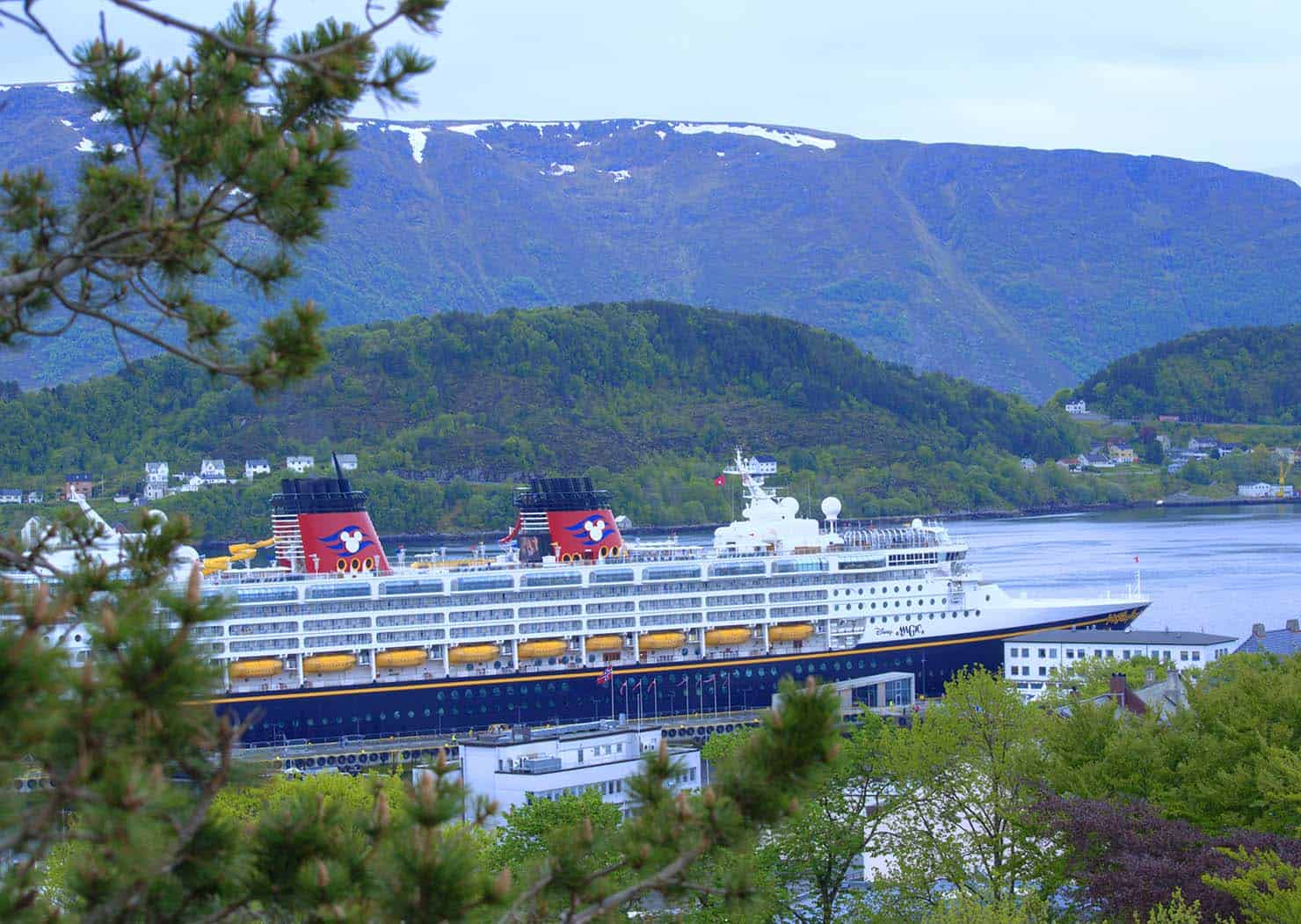 Disney's

inaugural

Cruise to Norway
We have been on all four Disney ships and to many ports, but when Disney said we are heading to Norway this Summer, we had to go.  We booked three staterooms on the Disney Magic and had ten people in our party.  So when you listen to the show we had six kids ranging from ages 5 – 12 and four adults.  This cruise was perfect for all ages and everyone from 5 – 50 loved it.
The Disney Cruise Difference
Price and Quality
If you have not been on a Disney Cruise I want to explain what you get at a high level over some other cruise lines.  First a Disney cruise is not cheap.  But we all agreed that what you get for the price is well worth it.  You get a quality vacation experience that far exceeded our expectations.  You also are getting many things in the cruise price that other cruise lines charge you extra for.  Sodas, Ice Cream, affordable drink prices for alcoholic beverages, a kids club that is open almost 24/7, etc.  We have cruise many other cruise lines and you are always being charged extra for food, sodas, kid activities, etc.  In the end you have a massive bill of charges.  It was very nice to cruise on Disney Cruise Line and not have people always trying to up-sell you.
Food and Service
The food and service was stellar.  We had the best wait staff and room attendant in over 20 years of cruising.  Disney service it top notch and we were literally treated like royalty.  We took a week vacation in Paris after our Disney Norway cruise and I have to say we all kept wishing we had booked a second Disney cruise instead of heading to Paris.  It was that good.  The food is also fantastic.  I love to explore different foods and my wife does not.  There was always several choices for both of us.  Palo, the only up charge restaurant on the Disney Magic was fantastic also and we requested the same waiter we had two years earlier on a Thanksgiving Disney Cruise.  Again, a wonderful meal (lobster ravioli and the filet are excellent choices).  And the up charge is only $30 per person.
Shows
The Disney shows each night are Broadway caliber.  If you love Disney you will love these shows.  There are also speckeled in with different variety acts, like a magician, comedian, dance group etc.  So it was a nice variety of acts.  If you have already seen Disney Dreams on the Disney Magic, you need to see it again.  They have added Frozen to this show and also some amazing special effects.  Don't miss Disney Dreams on the Disney Magic.
The only show that I was not impressed by was "Frozen – Freezing the Night Away" on Deck 9 by the pool.  This show replaces the Pirates in the Caribbean show on other Disney Cruises.  The show is dance party for 30 mins or so.  It's cold, it's Norway.  And you are literally FREEZING the night away at 11 PM outside.  There are no fireworks (it's day light at 11 PM still) and there is no food or dessert party which was disappointing for a cruise of this caliber.  But this was the only thing I though could have been done better on our full seven day Disney Norway Cruise.
Getting the Best Prices on Disney Cruise Line
You can always find the best rates on Disney Cruise Line, including the Disney Norway Cruise, at Pixie Vacations, an Authorized Disney Vacation Planner.  They will help you book the perfect stateroom for your Disney Cruise and will let you know about everything.  Everyone is very helpful at Pixie Vacations and they have been on the Norway Disney Cruise as well as all four Disney ships.  So you are in good hands and they excel at finding great value for your hard earned vacation dollars.  You can call Pixie Vacations at 678-815-1584 or fill out their quick Disney Cruise quote online.
 Disney Cruise Line Excursions
When you listen to the show we cover the excursions, but I also wanted to cover some Disney Cruise Line excursion tips here in the show notes.
1. We booked Disney Cruise Line Excursions very early and both of these were fantastic.  We did the Norweign Farm with our kids and also Kayaking.  Kayaking can be very cold, wet and difficult for some.  But when else are you going to be able to kayak in Norway.
2. We also made our own tours at two ports and that was very successful and affordable.  So don't feel like you have to book every excursion at the Disney Port Adventures on the cruise ship.
The On and Off Buses are very easy to use and an affordable alternative.  Also we found an incline railway for $8 and a castle for $10 a person that both were hidden gems in Norway.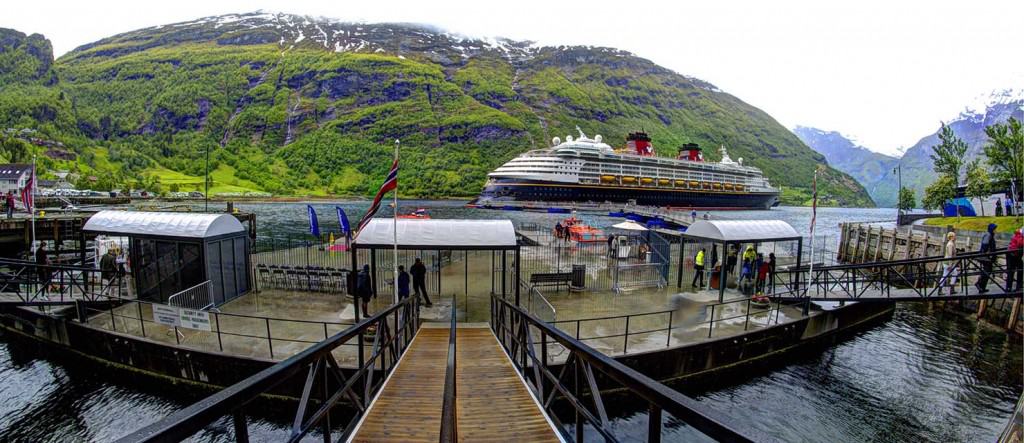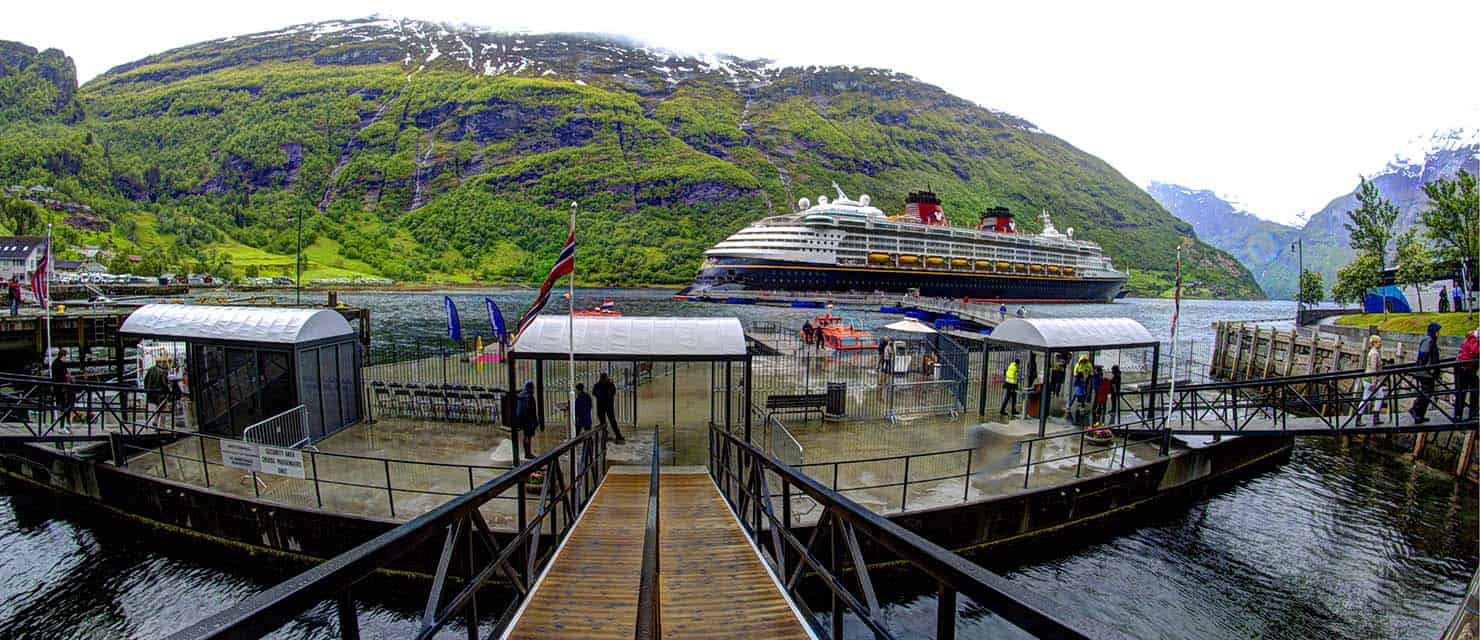 Taking a Disney Cruise and Disney Cruise Questions
If you have taken a Disney Cruise or have any Disney Cruise Line questions you would like us to answer, please post a comment below.  We would love to hear from you with your Disney Cruise Line questions.
---
How to contact us at Mouse Chat:
You can email questions and comments to the show at: Comments@MouseChat.net
Media and Press can also contact us at Comments@MouseChat.net
If you like our show, please let your friends know about us.
Please join us by listening to our show at MouseChat.net or by downloading and subscribing to Mouse Chat on
iTunes. If you subscribe to our Disney Podcast on iTunes you can schedule it to update your player so you will never miss a show.