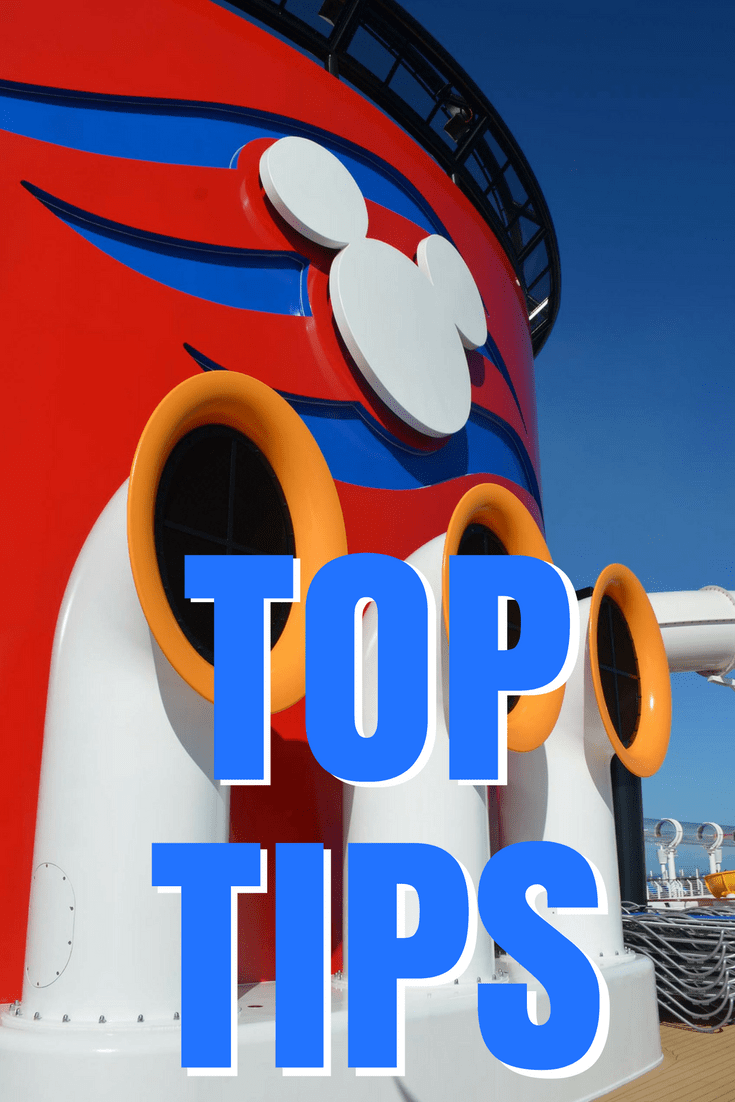 First Time Disney Cruise Line Tips

Planning a Disney Cruise?  Here are our top ten Disney Cruise Line Tips for first time cruisers.  This list is inspired by Disney Parks Blog Disney Cruise Line Tips.  Of course we added several Disney Cruise travel tips of our own to help you with your first Disney cruise.
Listen to our First Time Disney Cruise Line Tips podcast for our full list of Disney Cruise Line Tips.
Podcast: Play in new window | Download
Subscribe: Apple Podcasts | RSS
Disney Cruise Line TIPS
Download the Disney Cruise Line Navigator App.
The Disney Cruise Line Navigator is the daily list of times and activities for each day of your Disney Cruise.  The Disney Navigator comes in your room each night as a paper print out, but you can download it to your phone for free and use it for free on your Disney cruise.  This way you always have the list of cruise activities right at your finger tips.  You can also text your other family memebers using the Disney Cruise Line Navigator App.  The Disney cruise texting is also free, but did not work well if at all on our last Disney Cruise.  Hopefully Disney has updated the Navigator App to fix the texting.
Get to the Disney Cruise Line shows early.
You want to get to the Disney shows on the ship 30 minutes early to get a good seat or to get a few seats together.  You can show up 15 minutes before but seating will be limited.
See a first release film at sea.
When Disney releases a film they also release it on Disney Cruise Line at midnight.  Seeing a Disney film before it comes out on land is pretty cool and they have the merchandise too.  The movie merchandise sells out quickly so if you want something get it BEFORE the movie shows at midnight.
Order two.
Enjoy yourself at dinner.  Disney Cruise Line has great food and you can try anything you like.  So don't be shy.  If you see two appetizers you want to try, order both of them.  If you want a dessert sampler order a few desserts for the table.
To get the rest of our Disney Cruise Line Tips, please listen to this weeks Mouse Chat show.
Please share your Disney Cruise Line first time cruiser tips with us.  Post your Disney Cruise Line tips and questions below in the comments.
---
How to contact us at Mouse Chat:
You can email questions and comments to the show at: Comments@MouseChat.net
Media and Press can also contact us at Comments@MouseChat.net
If you like our show, please let your friends know about us.
Please join us by listening to our show at MouseChat.net or by downloading and subscribing to Mouse Chat on
iTunes. If you subscribe to our Disney Podcast on iTunes you can schedule it to update your player so you will never miss a show.