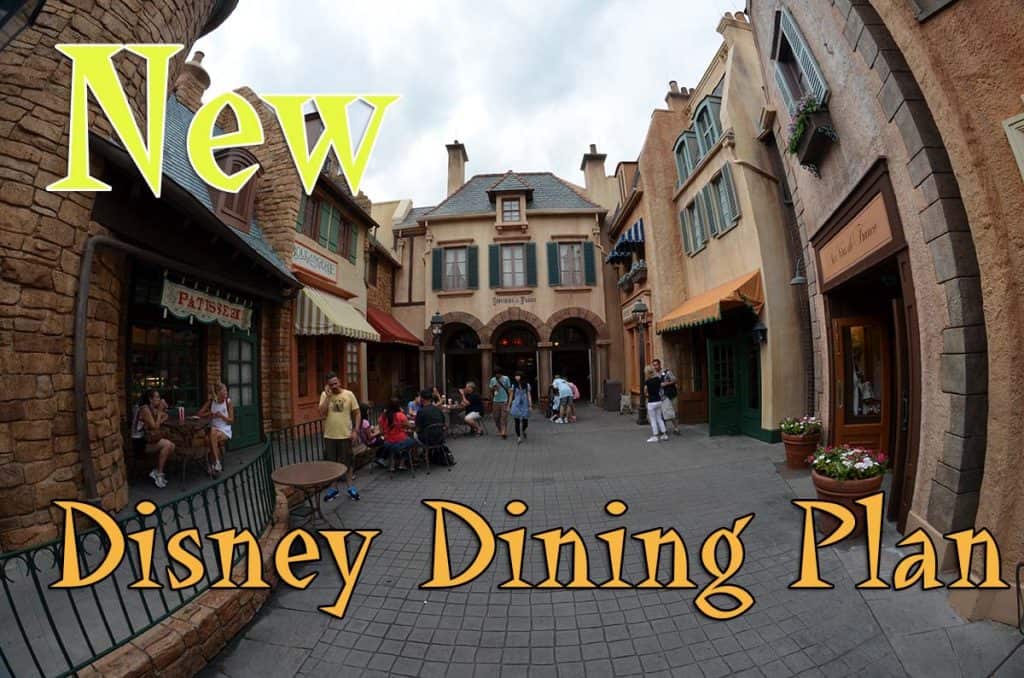 Disney World Travel News
New Disney World Dining Plan option, and much more coming to Walt Disney World on Mouse Chat.

Disney Dine on the go dining plan – $29 per adult and  $12 for kids.  With the Disney dine on the go dining plan you get two Disney quick service meals at the Magic Kingdom.  You have to have lunch before 4 PM and dinner after 4 PM.  The Disney dine on the go plan is only available at the Magic Kingdom.  You get one meal and one drink for lunch and dinner.
If you are planning a Walt Disney World Vacation the traditional Disney Quick Service Dining Plan, or Disney Dining Plan might be a better option for you.
We think the average meal price at Disney World at Quick Service is about $15.  Twitter Girl Mandy tested the Disney Dine On The Go plan and saved $4 for the day vs. buying her meals without the plan.  $4 is not a great deal, but for a family of four that's $16 saved.  But if you skip a meal and go on a ride instead or your kids fall asleep, then you are losing money.  Also ask yourself if you normally eat lunch and dinner at the Magic Kingdom?  I like to snack and see attractions so I might eat just one meal myself at the Magic Kingdom.  So for me this new Disney Dine on the go plan is not ideal.  Do the math and also do the math with the traditional Disney dining plans.  Please contact a Mouse Chatter Pixie at Pixie Vacations to help you determine the best option for your vacation.
Will you book this new walk up Magic Kingdom Dining plan during your next trip to Disney World?
Please share your thoughts.
---
Get our complete list of Disney World Hacks
We have a long list of Disney World Hacks that will help save you time and money. Our list is free and we are happy to email it to you.
Get the Top Disney World Hacks – Tips and Tricks List
---
Join us on Facebook, Twitter, YouTube, and Instagram.
Mouse Chat Facebook
Mouse Chat Instagram
Mouse Chat Twitter
Mouse Chat YouTube
We would love to hear from you. Is there something you want to know about Mouse Chat? Please leave a comment.
Please join us by listening to our show at MouseChat.net or by downloading and subscribing to Mouse Chat on
iTunes. If you subscribe to our Disney Podcast on iTunes you can schedule it to update your player so you will never miss a show.
We also have Mouse Chat Radio if you would like to listen to our Internet Radio station. We stream our current and last three episodes on Mouse Chat Radio.
Have limited Data? You can listen to Mouse Chat at Mouse Chat Radio. You can listen to Mouse Chat Radio on ZenoRadio.
Anyone can listen by calling: (701) 719-2539
Mouse Chat Radio is also broadcasting 24/7 at all of your favorite internet stations (iTunes Radio, TuneIn, etc.)