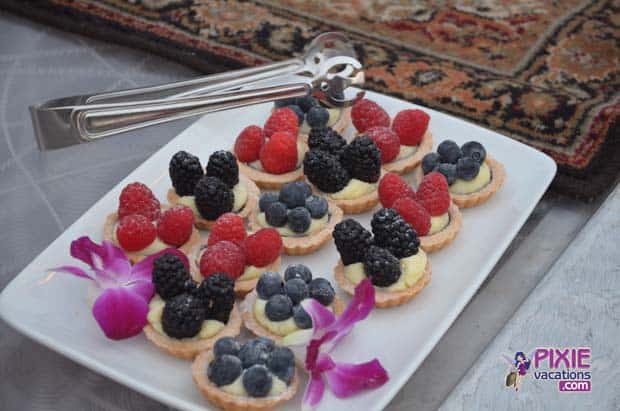 Podcast: Play in new window | Download
Subscribe: Apple Podcasts | RSS
Mouse Chat Disney podcast – A Disney Radio Show by Disney Fans for Fans
Disney World dining review of California Grill
We went with a large group of friends from Pixie Vacations to Disney's California Grill.
I normally really enjoy dining here. The location, the food, fireworks, you know.
There were some menu limitations during our dinner that night, well they basically had only four items to choose from due to some undisclosed kitchen issue. I think the real issue for all of us was the temperature in the restaurant. It was freezing, I mean like maybe they had to refrigerate food in the dining room type cold, but we cover all that on this weeks show.
Illuminations Dessert Party – This is really a nice extra and a great addition to any special event you maybe planning. We had an Illuminations Dessert party at Epcot over by the UK pavilion. The private viewing area right on the water is very nice. There was a selection of great little desserts, drinks, seating and some tables to dine at.
This really is a hidden gem in my opinion, if you have a group 10 or so it is perfect for a special gathering.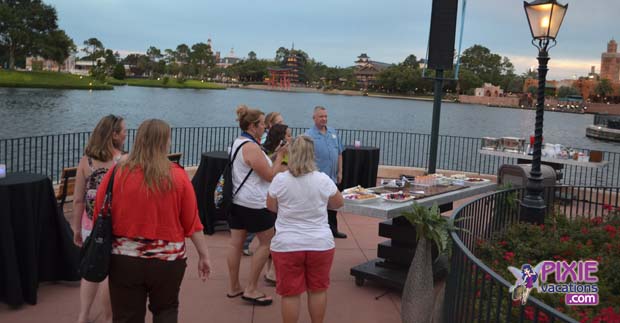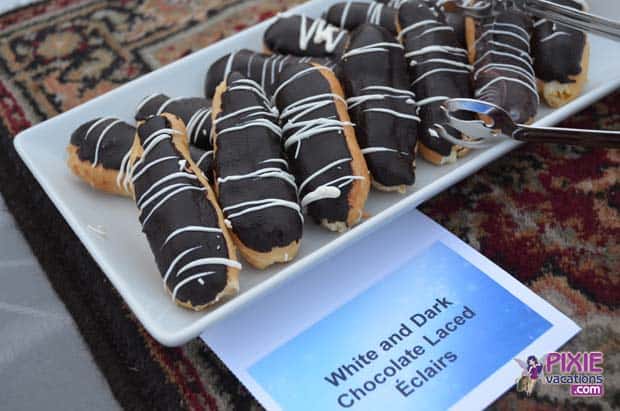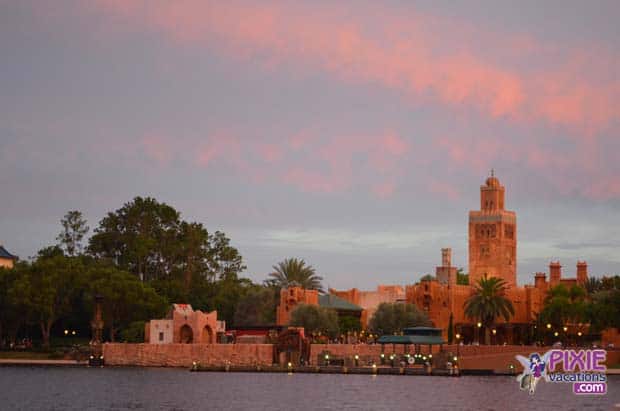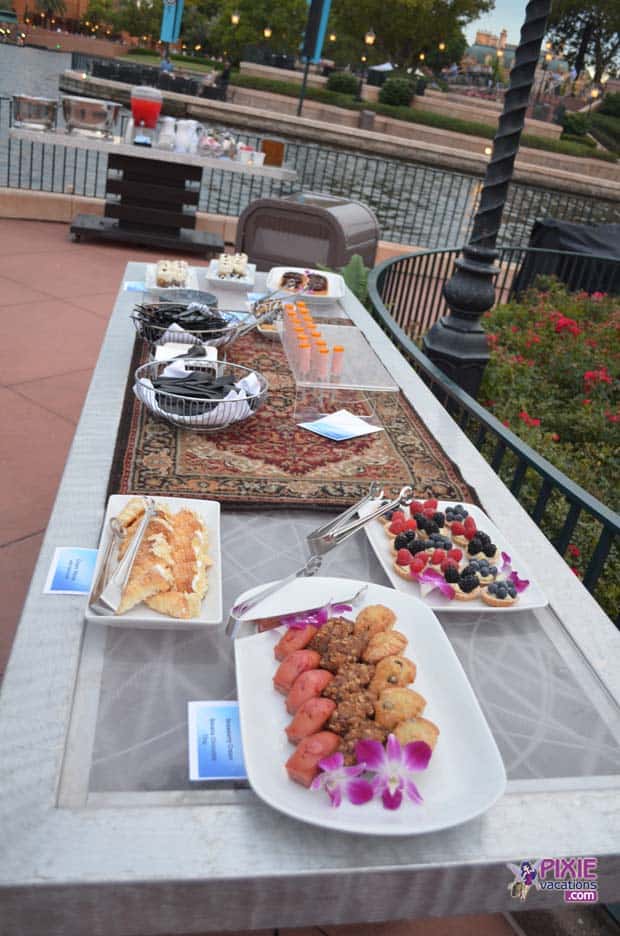 Why does the audio sound bad on the last few shows?
We have a new recording setup and of course my bright idea was to record 4 hours at one time and this is what I got.
So all shows after this one I will be adjusting audio levels, removing some bass, etc. Doug from the Season Pass Podcast will be joining us next week on Mouse Chat and hopefully I will have mastered the audio on that show or at least have narrowed the gap.
How to contact us at Mouse Chat:
You can email questions and comments to the show at: Comments@MouseChat.net
Media and Press can also contact us at Comments@MouseChat.net
You can call our Mouse Chat hotline and leave us a voice mail: 225-3MOUSE1 – 225-366-8731
Comments and questions left on the Mouse Chat hotline are the property of Mouse Chat and maybe broadcast on the show. But that's why you are leaving them right?
If you like our show, please let your friends know about us.
Please join us by listening to our show at MouseChat.net or by downloading and subscribing to Mouse Chat on
iTunes. If you subscribe to our Disney Podcast on iTunes you can schedule it to update your player so you will never miss a show.