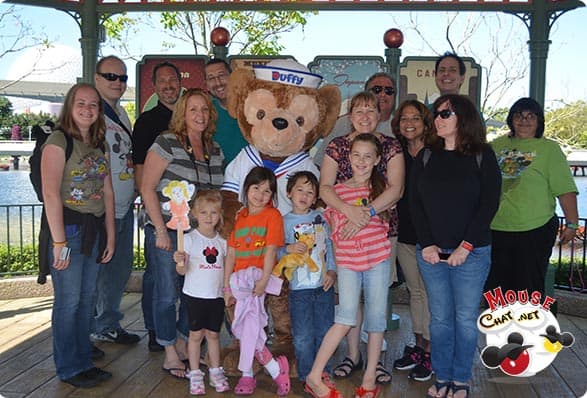 Goodbye Duffy The Bear
It's a sad day for Duffy fans and a fantastic day for Duffy haters.  Duffy the Bear is a massive success at Disneyland Tokyo and he came over to the states to greet fans at Walt Disney World's Epcot World Showcase.  But he never caught on in the United States like he did in Japan.  As I write this my ten year old daughter yells, "Yeah No More Duffy The Bear", so that about sums up the feels of most American girls that should love this Disney character.
The last day that the Duffy character will have meet and greet duties at his World Showcase stop will be Oct. 3. He will be replaced in that area by Daisy Duck, starting Oct. 4.