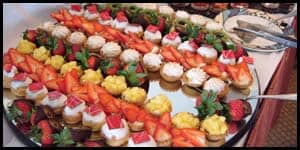 Podcast: Play in new window | Download
Subscribe: Apple Podcasts | RSS
Mouse Chat Disney podcast – Disney FREE Dining 2011 and 2012 dates
This is a special Wednesday August 3, 2011 edition of Mouse Chat to let you know Disney Free Dining has been announced at Walt Disney World. This is great news and a very very popular promotion so we wanted to put together a quick show.
Please contact our sponsor, Pixie Vacations so they can go over the Disney free dining promotion with you and other Disney offers to find the one that fits your particular family.
You can request a quote here from Pixie Vacations:
2011 Free Dining Travel Dates:
Oct 2-8
Oct 23-Nov 5
Nov 13-19
Nov 27-Dec 3
Dec 11-17
2012 Disney Free Dining Travel Dates:
Jan 8-14
Jan 22- Feb 4
Feb 12-18
Mar 4-10
Mar 25-31
Booking Window:
August 3 – October 29, 2011
Please join us by listening to our show at MouseChat.net or by downloading and subscribing to Mouse Chat on
iTunes.