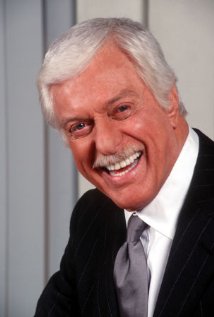 Los Angeles, CA, February 20, 2014 : Dick Van Dyke, Disney Legend and star, will be making a rare public appearance at Walt Disney's Carolwood Barn on Sunday March 16th from 11am – 3pm. Mr. Van Dyke is scheduled to appear on behalf of the Carolwood Foundation, a non-profit organization dedicated to Walt Disney's railroad legacy. Memorabilia will be available for signing during the event, with all proceeds benefiting the Foundation.
Dick Van Dyke is a Hollywood icon starring in over 15 films including Disney's Mary Poppins and over 25 television shows, including the long running The Dick Van Dyke Show. A Tony, Grammy and multiple Emmy award winner, Mr. Van Dyke was given The Lifetime Achievement Award in 2012 by the Screen Actors Guild at their annual ceremony. Mr. Van Dyke has been closely associated with the Walt Disney Company since Walt personally asked him to play Bert in Mary Poppins. From there he went on to star in other Disney projects such as Never A Dull Moment, Lt. Robin Crusoe, U.S.N., Dick Tracy and TV's The Golden Girls. Because of his immense contributions to the Walt Disney Company, Dick Van Dyke was named a Disney Legend in the film category in 2008.
In anticipation of this special signing event, visitors are asked to observe the following guidelines: Only one item per person will be autographed; no personalization or posed pictures will be allowed. All items to be autographed must be purchased from the Carolwood Foundation, although a single outside item may be substituted for a purchased item. Parking is free, but very limited. On-street parking is available in Griffith Park from dawn to dusk. Carpools are highly recommended. The Foundation cannot guarantee that every guest will be able to meet Mr. Van Dyke. All scheduled activities are subject to change without notice.
Walt Disney's Carolwood Barn is located at the Los Angeles Live Steamers Railroad Museum at 5202 Zoo Drive in Griffith Park. The barn is open the third Sunday of every month. Admission is free. Walt Disney's Carolwood Barn is operated on behalf of the Walt Disney Family Foundation by the non-profit Carolwood Foundation, a 501(c)3 charity. The Foundation's mission is to preserve Walt Disney's railroad legacy. This is accomplished through: sharing our volunteers' and supporters' love of railroading; teaching our children to understand the role that railroads served in building America; and encouraging the continued appreciation of railroading. For more information on the Carolwood Foundation please visit www.carolwood.org. For information about this and upcoming events at Walt Disney's Barn, please visit us on Facebook, or follow us on Twitter (@waltsbarn).
All press inquiries, please contact walt.disney.barn.booking@carolwood.org.
Please note that we cannot accommodate every request.
###