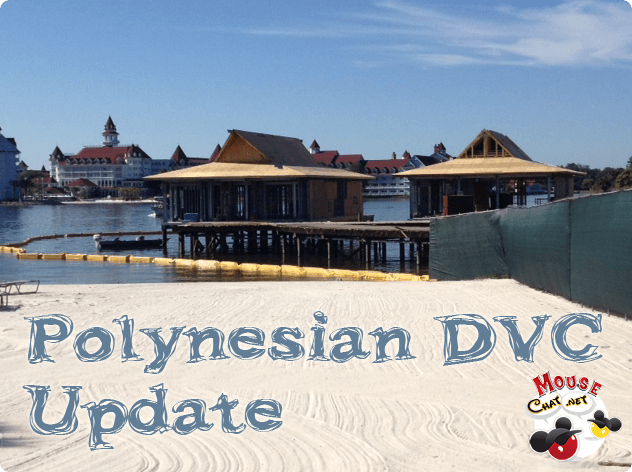 Podcast: Play in new window | Download
Subscribe: Apple Podcasts | RSS
Mouse Chat Disney Radio – Disney World Polynesian Dining and DVC Review

Disney World News and Reviews
We are at Disney World's Polynesian Resort.
After eating the Kona Cafe for dinner we walked outside to record our Mouse Chat show.  So this Mouse Chat show has the Disney Polynesian sounds of trash cans being filled and the occasional kid screaming. 🙂
Disney Polynesian Resort Kona Cafe Restaurant Review
We had a group of about 12 at Kona for dinner.
The restaurant is located in the main lobby (second floor) of the Polynesian Resort, an easy monorail ride over from the Magic Kingdom or other Disney World resorts on the monorail line.
With our large group most of us have the steak selection and all of would order it again.  (Listen to the show for details).
Our server was not very friendly or attentive.  She seemed annoyed to be at work.  We did not let this effect our gathering, but it was very apparent and disappointing after we had such amazing Disney service at The Yachtsman's Streak House earlier in the week.  The main courses were all wonderful.  Dessert was dry and not very delightful for those that order the chocolate volcano type cake.  The cake was dense and the warm chocolate inside was all cooked away.  The banana Creme Burlie was fantastic.  So with some strategic dessert choices you can get some great desserts here too.
Also after dinner we walked outside and the weather was perfect.  This resort, along with Animal Kingdom Lodge and Kadani Village are really nice to visit at night.
So not a perfect score for Kona but definitely worth going to on your next Disney Vacation.
Polynesian Disney Vacation Club (DVC)
The area to the left of the main resort (close to the Magic Kingdom Ferry launches) now is blocked off.  You can see the Disney Polynesian DVC bungalows being built and it looks like there will be at least 20 two bedroom units.  These look really cool, but of course predictions are they will be very expensive due the the very limited quantity.  Also the existing Polynesian hotel buildings in that area we think will end up being the rest of the DVC resort.  Parking is also being built in that area too which really makes us think that entire area will be the DVC section.  You can see some outside bathrooms and maybe a quite pool or kids splash area taking shape too.
Media Contact:
Steve Griswold
Mouse Chat
678-815-1584
Email: Steve@MouseChat.net
Twitter: @MouseChat
Mouse Chat on Facebook
Join in and make new friends, ask and get answers to your Disney Vacation Questions, post Disney Park photos, and just say Hi. Join our Mouse Chat Facebook Page.
---
How to contact us at Mouse Chat:
You can email questions and comments to the show at: Comments@MouseChat.net
Media and Press can also contact us at Comments@MouseChat.net
If you like our show, please let your friends know about us.
Please join us by listening to our show at MouseChat.net or by downloading and subscribing to Mouse Chat on
iTunes. If you subscribe to our Disney Podcast on iTunes you can schedule it to update your player so you will never miss a show.