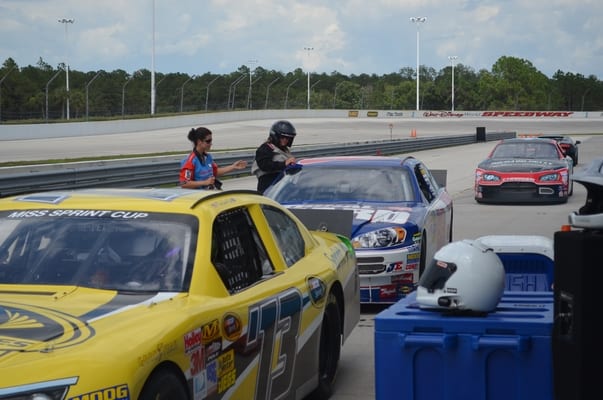 Podcast: Play in new window | Download
Subscribe: Apple Podcasts | RSS
Mouse Chat Disney Radio – A Disney Radio Show by Disney Fans for Fans
On this weeks Mouse Chat Show we cover even more exciting things you can do on your next vacation to Disney World. This week we tried to see and do attractions, tours and more that most people are not aware even exist.
Richard Petty Driving Experience at Walt Disney World at the Speedway right by the Magic Kingdom
Keys to the Kingdom Tour Review a half day tour behind the scenes and in the tunnels at Disney's Magic Kingdom.
Splitsville at Downtown Disney for Bowling and unique dining.
We headed over to Richard Petty's Driving Experience at Disney World with 21 Pixie Vacations travel agents this afternoon. Ok yeah it was cool. We took a full size Mears
Bus onto the track to get to the pits, so getting there in itself was even cool.
After suiting up and and touring the facilities with the fantastic staff at Richard Petty we had two groups of 10 hop into the Nascar's and get up to 140 MPH. 3 PM in the middle of the Summer it can get hot, so I might book this during a cooler month or book the Exotic car driving experience instead when it's 100 degrees plus on that track. But MAN it was so cool. Just the sound of those cars is awesome!
They even have kid ride alongs now. You have to be 48 inches tall and for about $50 you can do a Nascar ride along. Hey so I never want to hear Disney World does not have anything for boys. The big boys can drive a race car and the younger ones can ride in one. Imagine climbing in that window and going up to 140 MPH when you are only six years old. How cool is that! Not up to go that fast? They will start out
slow and gauge how fast your child wants to go.
We also took the Disney World Magic Kingdom Keys to the Kingdom Tour. This is a behind the scenes tour of the Magic Kingdom Theme Park. The tour is well worth the money and I don't want to spoil any of the magic. If you have never taken this tour you really should add it to your Vacation To Do List! Listen to our Mouse Chat Show for all the details.
Bowling at Disney World. Yeah I know I never liked bowling and why would I want to take the time away from my Disney parks to bowl? Because it's really fun! I have not bowled since some 1980's Jr High School kids Birthday Party. I sucked then and I suck at bowling now, but wow it was fun. And also it was raining and we had two lanes, 10 Pixies from Pixie Vacations and had a great time bowling together. We also ate at Splitsville and have a review for you on the food.
---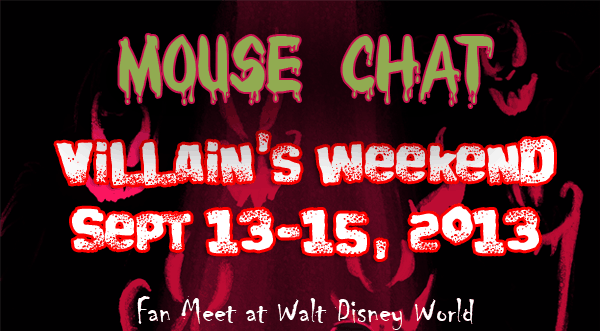 First Ever Mouse Chat Disney World Meet up!
We would love to meet everyone, so we are going to have a Mouse Chat Fan meet up at of course Walt Disney World.
We have reserved some rooms at Disney World at a discounted rate for everyone. Also we are planning some fun get togethers and events.
We would love to meet everyone and enjoy Disney together.
WHEN:
September 12-15, 2013 (but feel free to stay longer)
WHAT:
The first Mouse Chat Fan Meet at Disney World.
Come join us at Disney World. We will be planning and posting some events that you can join us at in the coming weeks. Friday the 13th is Disney Villain's Day so we will be attending those limited time magic events at Disney Hollywood Studios late in the night too.
This will also be our third year anniversary of Mouse Chat.
HOW TO BOOK:
Contact Pixie Vacations about the Mouse Chat Meet Up
Quick Mouse Chat Meet up Disney World Quote Request Form
Or Call Pixie Vacations at 678-815-1584
We have Discounted Rooms at Disney's Beach Club Resort. At $251.30 a night. This also can be booked as a Disney Vacation Package (Discounted Room, Discounted Park Tickets, Disney Dining Plan and a FREE Disney Water park ticket OR Disney quest ticket, one per person in your party.) We can also get you a room at a Disney Value or Moderate Resort. Just let us know what you want and we will get you a quote. Please let us know on the quote request form that you are interested in the Mouse Chat Fan Meet.
PLAY
Come join us for some fun.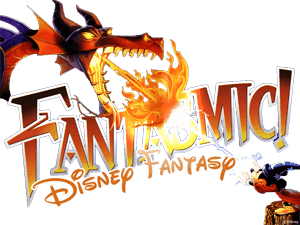 Private VIP Fantasmic Dessert Party at Disney Hollywood Studios
Start off the witching hours on Friday the 13th from 8:30 – 9:30 PM for a private viewing area at Disney's Fantasmic. We have a Private Dessert Party filled with scrumptious desserts for you to enjoy while watching Disney's Fantasmic. Continue the night with Disney's Limited Time Magic at Disney Hollywood Studios with a Special Villain treat and the park staying open until the Witching Hour (13th hour 1 AM)
We can only hold a limited number of fans for this event so please RSVP today. Once these are gone they are gone.
When: Sept. 13 (Friday the 13th) at Disney Hollywood Studios (Fantasmic Private VIP viewing area – Hollywood Hideaway) 8:30 PM – 9:30 PM
Cost: $39 per person* (adult or children)
*Disney Park Admission is required and not included in the event price.
Tickets will not be sold at the event.

Here is how to contact us here at Mouse Chat:
How to contact us at Mouse Chat:
You can email questions and comments to the show at: Comments@MouseChat.net
Media and Press can also contact us at Comments@MouseChat.net
If you like our show, please let your friends know about us.
Please join us by listening to our show at MouseChat.net or by downloading and subscribing to Mouse Chat on
iTunes. If you subscribe to our Disney Podcast on iTunes you can schedule it to update your player so you will never miss a show.