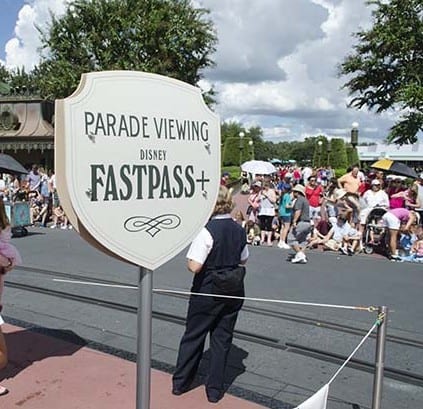 Podcast: Play in new window | Download
Subscribe: Apple Podcasts | RSS
Mouse Chat Disney Radio –
Disney World Tests Reservations Only for Some Rides
Walt Disney World is testing a new ride concept in its parks.  Disney is testing and implementing reservations only for certain attractions.
The most popular ride at Disney's Hollywood Studios, Toy Story Midway Mania, is now being tested as a Reservation Only Disney Attraction.
Before the change guest could arrive at Disney Hollywood Studios and walk over to a Fastpass kiosk and get a paper Fastpass with a return time to ride the attraction, or jump in line anytime and wait in the standard ride que.  With My Disney Experience and the new FastPass+ system Disney rolled out you now get to pick three rides per day in advance.  At midnight 60 days before your Disney vacation you need to be online and ready to jump on the Fastpasses you want for popular rides like Magic Kingdoms Mine Train Roller Coaster or to meet the Disney Anna and Elsa Frozen movie characters.  If you want to Ride Toy Story Midway Mania at Disney Hollywood Studios and did not get a FastPass 60 days before your park visit day, riding this attraction is no longer available to you during the Disney Ride Reservation only test period.
Why is Disney World requiring reservations to enjoy their rides?
The popular rides at Walt Disney World can have lines that are up to 4 hours long.  So guests obviously get upset waiting up to 4 hours to see a Disney character like Anna or Elsa from Frozen.  The Mine Train Ride at Fantasyland, Toy Story Midway Mania, Soarin, and other rides can easily be a several hour wait.
To allow guests to get front of the line access FastPass and now FastPass+ was created.  The idea is that you can book your rides in advance from home and then guests will be happier because they can eat, shop, see other attractions and not spend hours waiting in line.  Disney also benefits because guests are eating and shopping and spending more money in the parks instead of growing angry and getting hot in long lines.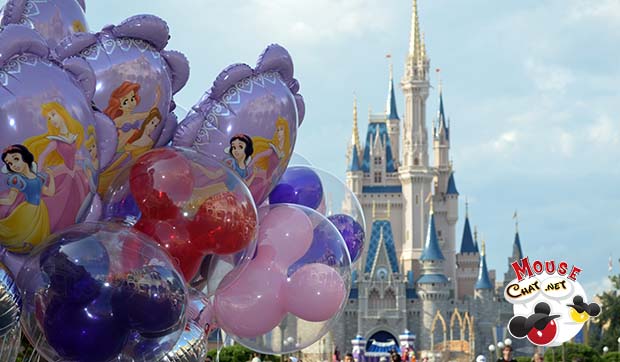 The Advantages to Disney's FastPass+ Ride reservation system
1. You get to pre-book up to three rides each day.  This is great if you have kids that you know want to be sure to get on certain rides.  You now have a guaranteed ride time.  Just don't forget to make these FastPass+ Reservations.  Yes you can book them the day of your park visit and also change them at anytime, but with thousands of other people using the same system you want to make sure you book what you want as early as possible.
2. You could spend less time in lines if you plan your vacation right 180 days out for dining and 60-30 days out for Fastpasses and 27 days out for FastPass+ dining reservations at Be Our Guest.  The trick is keeping up with the systems new and changing rules and being a diligent planner.
Key Dates for your Disney Vacation
So if you are staying at a Walt Disney World Resort at 6 months +10 you can start booking your Disney World Dining for each day of your Disney Vacation.
At 60 days out you can start booking your FastPass+ reservations for rides, attractions and parades.
For Be Our Guest Dining (LUNCH) you need a FastPass reservation and that is around 27-28 days before your day at the Magic Kingdom park.  For Be Our Guest Dinner you need a dining reservation and that is at 180 days +10 if you are staying on property at a Walt Disney World Resort.
If you are staying off property you can book FastPass+ (Rides, Attractions and Parades) 30 days before arrival.  So onsite Disney World guest get to pick the rides and attractions before off site guests as one of the perks for staying at a Walt Disney World Resort.
The Down sides to Disney's FastPass+
Yes you get to pre-book up to three rides per day and that sounds great but what are the downsides to Disney's new FastPass+ ride booking system.
1. If you don't have a smart phone or are technology challenged it's going to be difficult or impossible to book anything in advance.  This means you are waiting in a line to speak to a cast member or to use a kiosk to book your 3 rides for that day when you walk into the park.
2. Remember calling that radio station 100 times to try and win a concert T Shirt?  It's back with FastPass+  If you want to get 3 popular to semi popular rides pre-booked you have to be at your computer at 12 midnight EST in your Disney account to lock these in.  Even if you are up at midnight we have found that some popular rides are already not available when you go to pre-book a fastpass for them during popular times of the year at Walt Disney World.
3. No ride availability on the day of your park visit- You can only book three rides in advance so your 4th+ rides and attractions you can only get a Fastpass for on the day you are at that Disney park and only after you have ridden all three of the fastpasses you pre-booked.  If one of your Fastpass+ reservations was for the nighttime parade then you are unable to get any fastpasses until after the parade.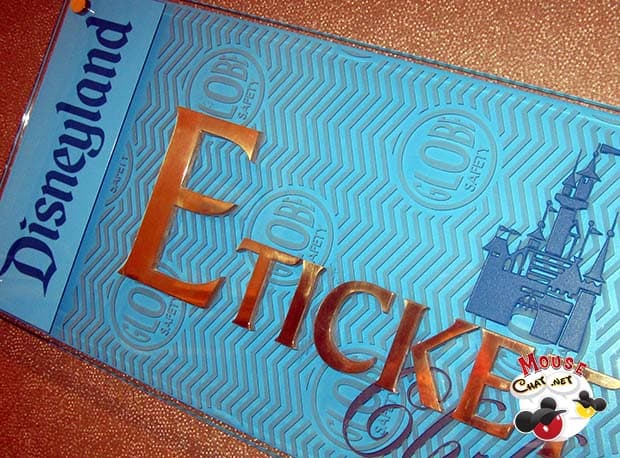 4. No E, D or C tickets rides are available.  Remember when Disney had E tickets and you bought a book of tickets to ride each ride?  Well they grouped them into categories and charged you more for the E tickets than the A tickets.  All those popular E ticket rides will be booked up 60 days before you arrive or only have very late time slots left.  So when you go to the Park in July to see what's left at a FastPass kiosk, you might get a 7 PM ride time to ride the Aladdin Magic Carpets.
Testing Booking your Disney FastPass+ rides at 60 days
In our testing even if you are online at 12 midnight at 60 days before your Disney Vacation these fastpasses are usually already unavailable during busy vacation times.
How to avoid Disney FastPass+ Syndrome
It can be overwhelming to book your Disney World vacation, pick the resort, plan your breakfast, lunch and dinner for each day, and now plan all your rides and attractions, parades, special event tickets, etc all starting at a full six months before your Disney trip.  Also since each component has different times that they need to be booked and different systems to use or phone numbers to call and wait on hold, it can be time consuming.
1. Don't focus on one ride or attraction as a make or break for your vacation.  If you are going to Walt Disney World for a week long vacation, don't focus everything on a 5 minute ride that you could not get a FastPass for.  Make your vacation about the overall experience not what you did or did not ride on one day of your trip.
2. Go to Walt Disney World in the off season.  You will be able to ride more rides if that's what your after and there will be lighter crowds and usually cooler weather.  Also you can sometime find deals on Disney World Resorts during these times too.
3. Book your Disney World vacation with an Authorized Disney Vacation Specialist.  Yes there is such a thing and with everything you need to book in advance they will help you select and book your Disney World resort reservation and also give you advice on FastPass+ and dining reservations.  We have been working with Pixie Vacations for over 4 years and highly recommend them for your Disney vacation.  They are also one of the Disney travel agencies that does not charge for their services.  So there is no charge added to your vacation to use them for your Disney or any other vacation you want them to book for you.
4. Plan.  You have to plan your Walt Disney World vacation.  If you are not a planner, call a travel agent that is an Authorized Disney Vacation Planner and ask them for their help.
Be sure to listen to this weeks Mouse Chat radio show for the news about the Toy Story Midway Mania FastPass+ only ride testing and for updates and news about FastPass+, My Disney Experience and Dining reservations at Walt Disney World.
---
LegoLand Florida Review
Chris Sharps headed to Legoland with family and friends this week to explore, ride and report back on this relativly new addition to the Florida attraction landscape.  Be sure to listen to this weeks Mouse Chat show for the full review
---
How to contact us at Mouse Chat:
You can email questions and comments to the show at: Comments@MouseChat.net
Media and Press can also contact us at Comments@MouseChat.net
If you like our show, please let your friends know about us.
Please join us by listening to our show at MouseChat.net or by downloading and subscribing to Mouse Chat on
iTunes. If you subscribe to our Disney Podcast on iTunes you can schedule it to update your player so you will never miss a show.