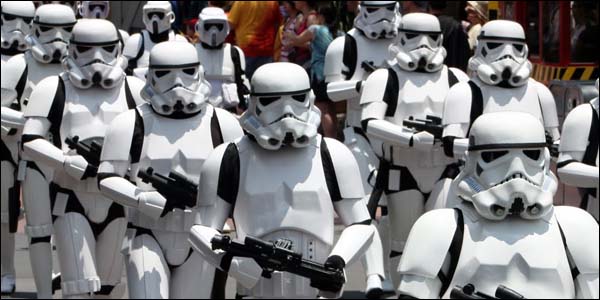 Podcast: Play in new window | Download
Subscribe: Apple Podcasts | RSS
Mouse Chat Disney podcast –
It is time for Star Wars Fans to celebrate at Disney Hollywood Studios. Disney Star Wars weekends are back and here is what you need to know so you don't miss out.
Disney Star Wars Celebrity Autographs
You can get your Star Wars memorabilia signed by Star Wars celebrities attending the event! One autograph per person. You need to get there EARLY and get a Disney FASTPASS to get a place in line at the celebrity autograph kiosk outside the Front Gate entrance. Grab a FASTPASS before the park opens, as quantities are extremely limited and are issued on a first-come, first-served basis. Once FASTPASS tickets have been distributed, stand-by tickets may be issued, although stand-by tickets do not guarantee an autograph.
Please note that each Guest must be present to receive a FASTPASS. Guests may not get a FASTPASS for other members of their party, nor may Guests save a place in any FASTPASS line for other party members.
Jedi Training Academy
Kids under 12 can hone their lightsaber skills and prepare to do battle with Darth Vader himself at the Jedi Training Academy. And in the Padawan Mind Challenge, they can test their wits before the Jedi Council.
Hyperspace Hoopla!
At the end of each day, let loose with music, comedy and dancing at the Hyperspace Hoopla! With so many Ewoks, Wookiees, stormtroopers, Jawas and otherworldly creatures, young Jedi and their parents would be wise to have their cameras ready.
You can email questions and comments to the show at: Comments@MouseChat.net
Media and Press can also contact us at Comments@MouseChat.net
If you like our show, please let your friends know about us.
Please join us by listening to our show at MouseChat.net or by downloading and subscribing to Mouse Chat on
iTunes. If you subscribe to our Disney Podcast on iTunes you can schedule it to update your player so you will never miss a show.