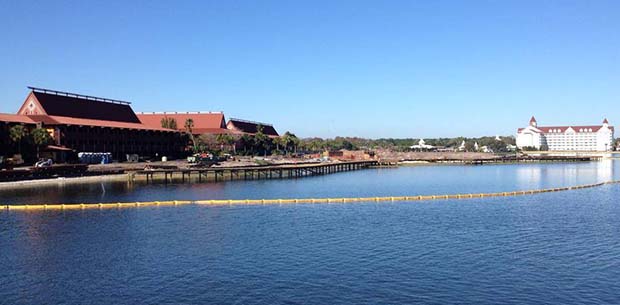 Podcast: Play in new window | Download
Subscribe: Apple Podcasts | RSS
Mouse Chat Disney Radio – Disney World News and Updates

Disney's Polynesian Resort is adding a Disney Vacation Club (DVC).  So the grounds around the beach are under construction right now and into 2015 if not longer.
Disney's Polynesian Resort Pool Closes August 2014 into 2015.
The Polynesian Resort rooms are gorgeous.  They were all recently renovated and have more of a Disney Aulani Resort feel.
There is also a rumor that the large waterfall in the Polynesian resort lobby will be going away.  I love that waterfall and all the plants, however I can see how the Disney Poly lobby needs an update.
Disney Ticket Prices go up for a second time in the last 12 months.  A one day park ticket is $99 for the Magic Kingdom.  However very few people go to Walt Disney World for one day.  The Multi-day ticket is still a great value so make sure you look at how much it is to add additional days to your Disney park tickets to get the best savings.
Disney FastPass+ Lines.  Yes you can get Fastpasses now if you are staying off of Disney Property.  Look for the Fast Pass+ Kiosks / Signs in the parks.  You can get three fastpasses at the kiosk for the day.  Also you can now get additional fastpasses if you are staying on Disney Property.  So if you have 3 fastpasses booked you can get additional ones once you use your reserved fastpasses.  Currently you can get two additional fastpasses if you are staying on property.  This is based on availability.
FastPass+ – The issues are.
1. Some rides are sold out from pre-bookings and not available at all for FastPasses when you arrive at the park.
2. The lines just to see what's left at a FastPass+ Kiosk have been 45 Minutes and more on some days.  So guests are waiting in long lines just to see what fastpasses the system is going to offer them.  So if you are a guest and arrive in the morning at Disney Hollywood Studios for a character breakfast, then wait 45 minutes in a Fastpass+ kiosk line to get the leftovers for that day, you could get zero to three attractions and they might not even be what you want, or more likely they will be for much much later in the day.  So if you had lunch reservations in EPCOT, well forget using the fastpasses you just waited in line to get.
3. If you are going as a group, you all have to plan your attractions and rides six months in advance.  This is ridiculously difficult from just a logistics standpoint.  I have to call all my friends and plan all my rides or wait in the standby lines my entire vacation and these lines can be 60 minutes, 90 minutes or longer, much longer during the season.  I have tried this several times with four to five families and getting us all on a call, or email chain and having us all agree on our park for the day is nearly impossible.  Then even if we could all agree on our rides 6 months in advance, getting a large group with kids all to the park and on a strict schedule is not possible.  Kids need to go to the bathroom, someone gets sick, someone wants to shop, etc.  Of course you can just login to My Disney Experience and change your FastPasses at anytime.  In theory that's great, but when the system is jammed there is nothing left or none of the popular attractions are left.  So if you dare drop a fastpass reservation you might not find anything good that is left.
4. If you buy a 3 day ticket and decide while you are at Disney World that you want to extend your stay, or get a 5 day park ticket because you realize you need a few more park days.  Well that's great, but everyone else has booked their rides and parades 6 months ago.  What quality of the rides and attractions will you get during those extra park days?  Yes you can still ride everything but instead of getting on and off rides at a normal interval, you will spend most of your day in lines if you want to ride any of the popular attractions.  So someone that planned and booked their rides 6 months ago might ride 10 attractions for their admission price and someone that did not book their rides if they tried to ride the same 10 might get on 4 depending on the crowd levels.
5.  Ok you booked your rides 6 months ago and now you are at Walt Disney World at rope drop and realize that you just fastpasses you booked are a waste.  Peter Pan just opened and has a 5 minute wait.  The fastpass line actually has more people in it that the standby line.  Your next ride is Pirates of the Caribbean and it has a 15 minute wait so you save maybe 10 minutes with your fastpass.  Now you realize you should have booked your fastpasses for later in the day, or for different rides.
If you are not from the US and don't have a smart phone that you can use in the parks, good luck!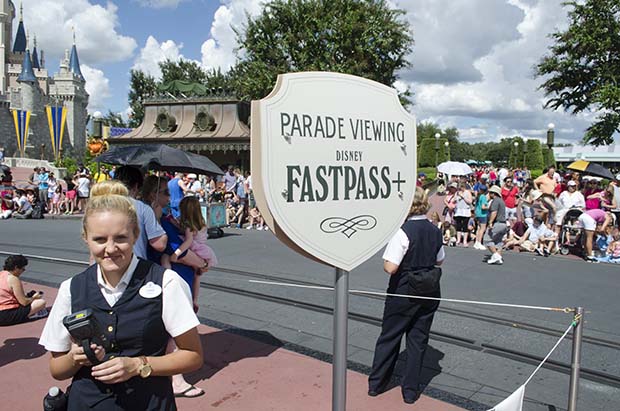 Magic Kingdom expands the hub – The new hub area will have more viewing areas for the fireworks and parades.  This area is very congested during peak season times.
Some of us like this idea and some not so much.
Mouse Chat Fall Meetup – Save the Date – October 18, 2014  More details to come soon.  Also we have a March Meet Up
The Seven Dwarfs Mine Train Coaster is Getting Ready to Open soon – The Opening Date phase testing could be as soon as Mid March 2014.  That would be a "soft opening" maybe March 13, 2014.  We will have to wait and see.  There is a Disney Press Event April 30 so you have to think the Mine Train Coaster at Magic Kingdom will be open prior to that event.
March 9th the New 3 o-clock Magic Kingdom Parade debuts.  We can't wait to see what Disney has in store.

Meet fellow Mouse Chatters at EPCOT's Flower and Garden Festival
When: March 30 11 AM
Where: EPCOT World Showcase – Refreshment Port (Close to Canada)
What: A free event. Park Admission required. Explore Flower and Garden and the new food kiosks with us.
Media Contact:
Steve Griswold
Mouse Chat
678-815-1584
Email: Steve@MouseChat.net
Twitter: @MouseChat
Mouse Chat on Facebook
Join in and make new friends, ask and get answers to your Disney Vacation Questions, post Disney Park photos, and just say Hi. Join our Mouse Chat Facebook Page.
---
How to contact us at Mouse Chat:
You can email questions and comments to the show at: Comments@MouseChat.net
Media and Press can also contact us at Comments@MouseChat.net
If you like our show, please let your friends know about us.
Please join us by listening to our show at MouseChat.net or by downloading and subscribing to Mouse Chat on
iTunes. If you subscribe to our Disney Podcast on iTunes you can schedule it to update your player so you will never miss a show.