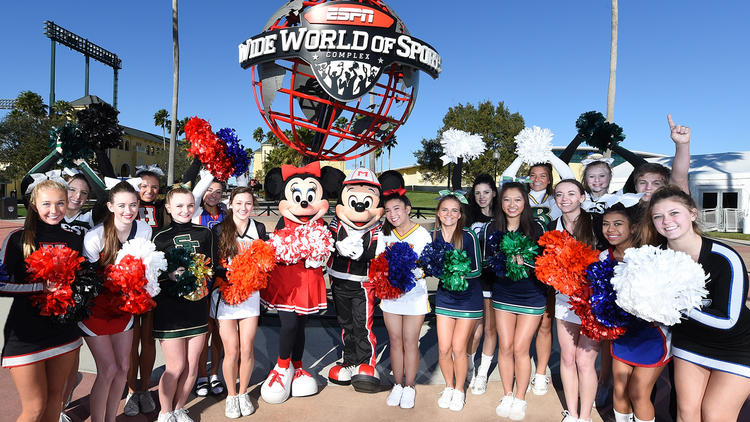 Our 2017 Walt Disney World Trip Report
Lauren is back from a week at Walt Disney World and we cover what's new and tips from her Disney World Trip Report.
We normally don't do trip reports but there is so much new at Disney World and Lauren went down to experience it.  Paddle Fish is now open and Lauren ate and also toured Paddle Fish with her husband and gives it two thumbs up.  Be sure to listen to our Disney podcast for the full review.
Visit Avatar – Disney opening day for Avatar is May 27, 2017 and Sharpie is heading to Walt Disney World to be there for the opening day.  This is Walt Disney Worlds newest land since Magic Kingdom opened the new Fantasyland at the Magic Kingdom.  We are really excited to see this new land at Animal Kingdom.  I don't think Disney PR will invite us to the opening events, but we will be there for opening day paying our own way to give you our feedback, tips, and first looks at everything Avatar.
Disney Wide World of Sports – The new sports facility is coming along and looks like it's set to maybe open late 2017.  So new cheer hopefully can compete here in 2018.  This is exciting for the Disney cheer community.  28,000 sq feet, 8,000 seats, WOW!
Disney Wishes ends it run at the Magic Kingdom – The final night for Wishes is May 11, 2017.  Happily Ever After will replace Wishes and premiers May 12, 2017.  We love Wishes because of the fireworks that are in the show.  We suspect the new Happily Ever After show will be more about the projection technology than the firework displays, but we will have to wait and see.
---
Get Our List of Top Disney World Hacks
We have a long list of Disney World Hacks that will help save you time and money. Our list is free and we are happy to email it to you.
Get the Top Disney World Hacks – Tips and Tricks List
---
Join us on Facebook, Twitter, YouTube, and Instagram.
Mouse Chat Facebook
Mouse Chat Instagram
Mouse Chat Twitter
Mouse Chat YouTube
We would love to hear from you. Is there something you want to know about Mouse Chat? Please leave a comment.
Please join us by listening to our show at MouseChat.net or by downloading and subscribing to Mouse Chat on
iTunes. If you subscribe to our Disney Podcast on iTunes you can schedule it to update your player so you will never miss a show.
We also have Mouse Chat Radio if you would like to listen to our Internet Radio station. We stream our current and last three episodes on Mouse Chat Radio.
Have limited Data? You can listen to Mouse Chat at Mouse Chat Radio. You can listen to Mouse Chat Radio on ZenoRadio.
Anyone can listen by calling: (701) 719-2539
Mouse Chat Radio is also broadcasting 24/7 at all of your favorite internet stations (iTunes Radio, TuneIn, etc.)