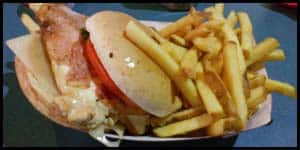 Podcast: Play in new window | Download
Subscribe: Apple Podcasts | RSS
Mouse Chat Disney podcast
Steve was out at Disneyland last week and then on the Disney Wonder Mexican Riviera Cruise, but we are back now.  So sorry for no show last week.  It was difficult to get a podcast together while on the Disney Wonder.
This weeks show is about the dining places at Disney World that we love to hate.  There are so many places to eat at Disney World.  Which ones should you maybe skip.  Plus the latest news happening at Walt Disney World.
Next week join us for our in-depth review of the Disney Wonder's Mexican Riviera Cruise and we will also sprinkle in some Disneyland as well.
Please join us by listening to our show at MouseChat.net or by downloading Mouse Chat from
iTunes.
If you like our show, please let your friends know.
You can email questions and comments to the show at: Comments@MouseChat.net
You can also attach an audio question to your email so we can play them on the show.