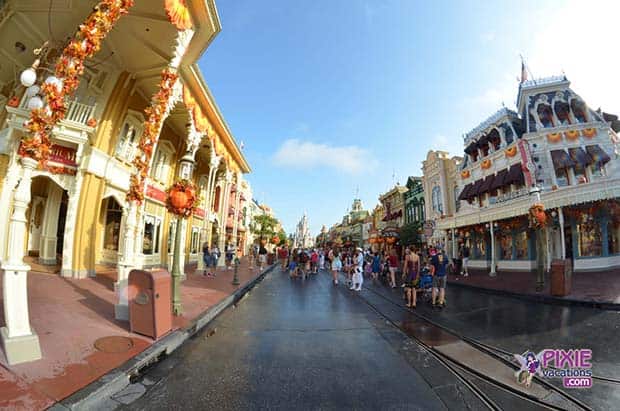 Podcast: Play in new window | Download
Subscribe: Apple Podcasts | RSS
Mouse Chat Disney Radio –
Mickey's not so Scary Halloween Party,
What not to miss at Disney World's Halloween Party this year.

 Disney World Halloween Party Ticket Prices: $57 – $77 dollars
Party Hours 7 PM – 12 midnight
(Tip: You can get into the party at 4 PM with your ticket, so arrive early)
What not to at Mickey's Not So Scarey Halloween Party:
1. The Disney Halloween Parade – Mickey's "Boo-to-You" Halloween Parade

The Parade is one of the best Magic Kingdom parades.  It happens twice per night during the Halloween party so be sure not to miss it.  If you can catch the second version of the parade it is less crowded than the earlier one.  Also be sure to not miss the headless horseman who will be riding through the parade route right before the start of the parade.
2. Halloween party for the Kids
If you are going with little kids be sure to go ticker treating at all the different candy spots.  Also the character dance parties are very popular and your kids will love dancing with the characters that are dresses up for Halloween.Be sure to dress up too for the party.  We like to relax on the Halloween Party day at our resort.  We take a nap with the kids and wake up about 2:30 PM and get into our costumes.  We then get to the party at the Magic Kingdom at 4 PM and stay until it ends.  For us our kids are well rested and they are excited and are up right until the party ends at midnight.
TIP: Loads of people get into the spirit and dress up for the party.  It can be hot so take that into consideration and also remember that you will want get on some rides so make sure you can do that with the costume you select.
3. HalloWishes Fireworks Spectacular
These fireworks are amazing.  They give me chills just writing about the show.  If you can get someplace on Main Street USA you can get a good overall view.  The fireworks surround you at times so some distance between  you and the castle is perfect.
TIP: The ride times can be short during some of the Halloween Party events, so be sure to take advantage of these shorter lines.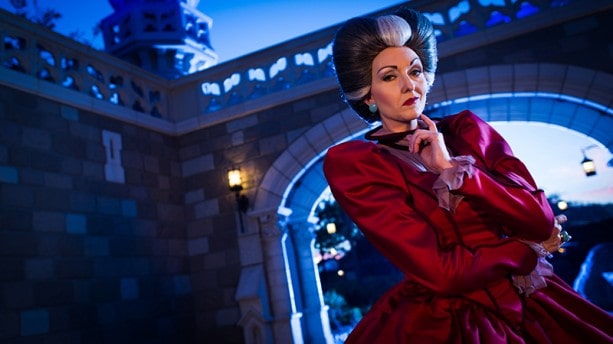 New for 2014 Villains Sinister Soiree ($99 in addition to your Halloween Party Ticket)

This is an EXTRA cost and gets you access to some preferred viewing areas and a dessert party.  This is new for 2014 and will have limited space because of the size of Cinderella's Royal Table.
We have not been to the Villains Sinister Soiree, but for us, it's not within our budget.  There are many people that this might be within their budget and worth the splurge.  If you attend please post your comments below.
Your Villains Sinister Soiree ticket includes:
Preferred Viewing for the 8:15 p.m. Mickey's "Boo-to-You" Halloween Parade
Watch the Headless Horseman lead off the parade on a hair-raising ride, followed by a collection of frightful floats and some of your favorite Disney Characters in Halloween costumes.
Preferred Viewing for HalloWishes Fireworks Spectacular
The Ghost Host from the Haunted Mansion and some of the most notorious Disney Villains light up the sky to wicked remixes of their favorite songs.
Dessert Soiree at Cinderella's Royal Table
Lady Tremaine shares her musical talents while you enjoy themed desserts, specialty non-alcoholic drinks, entertainment and visits from some of your favorite Disney villains. Each guest gets an autograph card and souvenir Maleficent dragon cup.
---
Mouse Chat is turning four years old
…and we would love to celebrate with everyone.
Come to our Mouse Chat Fan meet up the week of October 17, 2014! We will have MouseChat events on Saturday and Sunday.
EAT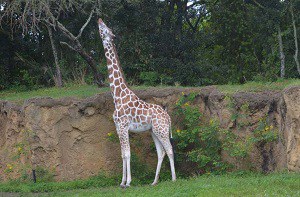 Mouse Chat Breakfast at Animal Kingdom

We will start off by having a breakfast w/first ride of the day on October 18th in Animal Kingdom Park time will be 8:45 am to 10:30 am. We will get to ride Kilmanjaro Safaris before the park opens. The cost is $40 per person and we only have limited availability.
RSVP today. Once these are gone they are gone.
When: October. 18 at Disney's Animal Kingdom 8:45 am to 10:30 am
Cost: $40 per person* (adult or children)
*Disney Park Admission is required and not included in the event price.
Tickets will not be sold at the event.
How to book:
PLAY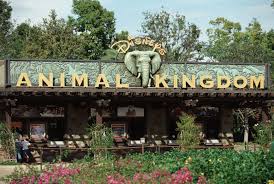 Disney Animal Kingdom Scavenger Hunt
We will be having an Animal Kingdom Scavenger Hunt at 11 am.
When and Where: Oct. 18, 2014 at the Animal Kingdom
Details on the meeting place in Animal Kingdom coming soon.
TIME: 11 AM
*Disney Park Admission is required and not included
EAT again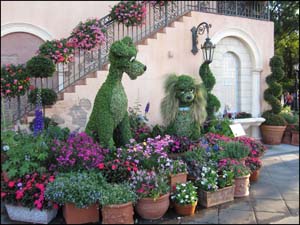 Eat Around the World with Mouse Chat
On Sunday, October 19th we will be having a Eat Around the World during the Food & Wine Festival with the Mousechatters starting at 11 am.
When and Where: Oct. 19, 2014 at EPCOT on the steps of Mexico.
*Disney Park Admission is required and not included
---
How to contact us at Mouse Chat:
You can email questions and comments to the show at: Comments@MouseChat.net
Media and Press can also contact us at Comments@MouseChat.net
If you like our show, please let your friends know about us.
Please join us by listening to our show at MouseChat.net or by downloading and subscribing to Mouse Chat on
iTunes. If you subscribe to our Disney Podcast on iTunes you can schedule it to update your player so you will never miss a show.