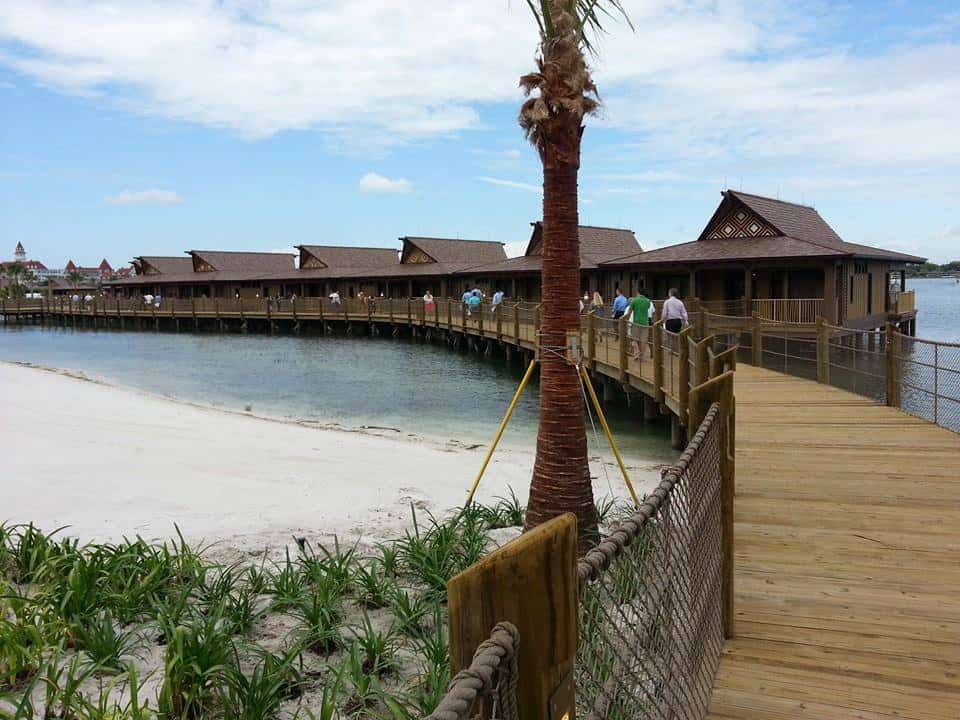 Is upgrading your Disney World room worth it?
Is it worth paying for a preferred location or better view at a Walt Disney World Resort Hotel?

At Walt Disney World resort hotels you can pay an extra fee to get a preferred location, a water view, a pool view, etc.  Are these upgrades worth it?  We go over the different Walt Disney World resort hotels from Value to Deluxe Disney resorts to let you know when it's worth paying for the room upgrade.
On this weeks Mouse Chat Disney Podcast we cover teh different Disney resorts in detail and go over the specifics where we think paying any extra fee is worth it.  In general we don't see the value in the Disney Vaule Resort upgrades for a pool or water view.  The Disney Value resorts are structured like motels with the entrance door and window facing the outside sidewalk and railing.  So in these rooms people are walking past your rooms window and it's not room that's designed so you can sit and see a fantastic view from inside.  The Disney World Deluxe resort are the style of resorts with nice balconies and views of the gardens, pool, water, animals, or theme park views in some cases.  The Disney Deluxe resorts are where you might want to splurge and get an upgraded room view.  We cover the Disney deluxe resorts that we feel an upgraded view is worth it and why on our Mouse Chat Disney podcast below in this blog post.
So please listen to this weeks Mouse Chat for the best Disney World Resort Rooms, locations and views.
Listen to our full Mouse Chat show here for our Walt Disney World room upgrade advice.
Podcast: Play in new window | Download
Subscribe: Apple Podcasts | RSS
 Mouse Chat Meet Up at EPCOT
It's that time!!! Time for the Annual Mouse Chat Disney World Meet Up. 🙂 We will be meeting in EPCOT Saturday, Dec. 3 at 11 AM in France. Here are the details and free event tickets. Please sign up and let your friends know. Last Year someone won a car! Not at our Mouse Chat meet up but I heard someone won a car in some sweepstakes. http://mousechatdisney2016.eventzilla.net
Follow us and meet other Mouse Chatters
Join us on Facebook, Twitter and Instagram.
Mouse Chat Facebook
Mouse Chat Instagram
Mouse Chat Twitter
We would love to hear from you. Is there something you want to know about Mouse Chat? Please leave a comment.
Get Free Mouse Chat Swag
We would love to send all Mouse Chatters some Mouse Chat swag but we only have so much to go around. Please post a comment, tip, review, or just join in the conversation below in the Comments section at the bottom of this podcast page. We will pick one comment a week and announce it on Mouse Chat and send you some cool Mouse Chat swag sure to impress your friends.
How to contact us at Mouse Chat:
You can post questions and comments to the show below in the show comments or on our Mouse Chat Facebook page.
Media and Press can also contact us at Comments@MouseChat.net
If you like our show, please let your friends know about us.
Please join us by listening to our show at MouseChat.net or by downloading and subscribing to Mouse Chat on
iTunes. If you subscribe to our Disney Podcast on iTunes you can schedule it to update your player so you will never miss a show.