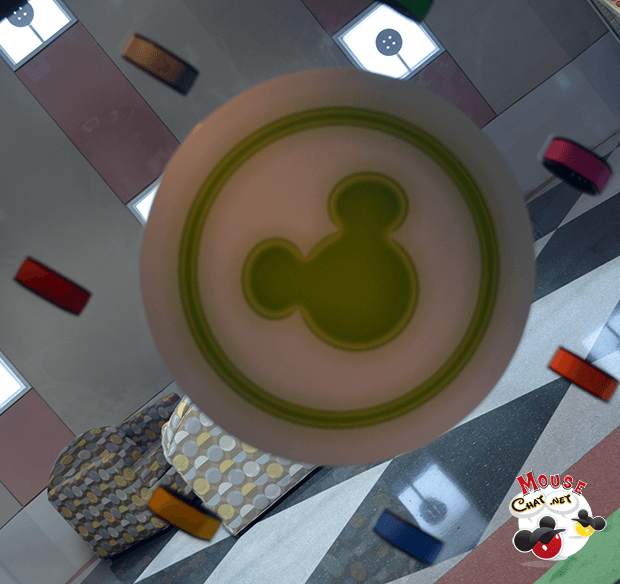 There is a great deal of news out about Disney's My Magic Plus (My Magic+) and MagicBands with a focus on the roll out issues and the cost involved in developing My Magic Plus.
I wanted to take a moment to look some of the issues but more importantly at what My Magic Plus will or could offer once it is in final production.  There is a great deal of cool things that could come from My Magic Plus.  These are the hidden things that I think Disney has planned but for some reason has not publicized yet.
There are several articles criticizing My Magic Plus and the roll out.  I know Disney World President George Kalogridis is taking over My Magic Plus so that is a sign that things could have gone more smoothly.  But the roll out of My Magic Plus is not an easy task.  My Magic Plus is much more than just adding a new RFID room key to a resort.  My Magic Plus covers all the Disney World Resort and Parks.  It covers all merchandise location point of sales stations, Magical Express Bus Transportation, PhotoPass+ photographers, All Resorts Front Desk check-in counters, and even more complex is everything with FastPass+ which is being rolled out too.  There is also the development of new applications (My Disney Experience) and then making the websites, and mobile applications for guests.   Then you have to have a way for people to access the mobile application at the Disney parks and Disney resorts, so there is WIFI that needs to be installed almost property wide.  You of course have to take into account that not all guests may have a smart phone, you have to create kiosks that they can access.
Add all this up and toss in all the cast member training and Disney marketing that needs to be done and you have a project that easy costs over $1 billion dollars and that is very complex to implement.
To orchestrate all this it takes a great deal of time and testing and that is what we are seeing now with the Magic Band testing going on for many months.  It started with just one resort and slowly expanded to include all Disney Onsite resorts.  I think that's a smart way to roll something brand new out.  The only thing I might have done differently is to have rolled this out on Disney Cruise Line first.  Disney Cruise Line is a much smaller and contained test bed to launch something of this size and complexity.  The cruise line has a small number of POS terminals, guest rooms, transactions etc., and a small test group for scheduling FastPass+ at Walt Disney World could have been done by the guests that take the Disney Cruise Port Canaveral itinerary that includes a day trip to Walt Disney World.  And having the ability to schedule your attractions for a guest that has just one day in the parks would have been ideal for those guests.
Marketing of My Magic Plus
I spoke with John Frost at The Disney Blog several months ago and he had a great point.  My Magic Plus should have been marketed about all the cool and fun things that guests will experience at Walt Disney World.
For example, the marketing campaign should have shown a princess meeting a little girl and calling the little girl by name as they play together.  It should have shown a family getting a custom made photo or video package of their vacation created instantly for them to take their memories home with them.  Marketing for My Magic Plus should focus on just that "MY MAGIC", like special magical moments when a child rides through it's a Small World that are specific to that one guest.
I think even extending the magical experiences to the pre and post Disney World Vacation could have been done and showcased in Disney marketing.  It would be great for our little girl to able to create her own "Disney Flat Stanley" at home in their pre-vacation package and then have that character appear in the Disney Resort Room, in a Disney Attraction, etc. and watch her eyes light up.  But instead the marketing campaign is tied to charging privileges, park admission, and opening your room with a band you wear on your wrist.  It's cool, but you do all that now with your Key to the World Card (room key) now.
What's coming with Disney Worlds My Magic+ that will WOW you?
That's the big question right now.  We know it does everything the Key to the World Card did, but what's the WOW factor?  Right now the WOW factor is FastPass+ however this can be a great thing for some guest and a large hurdle for some.
The concept of FastPass+ is to allow you to booking your rides and attractions, "make a reservation", before you even leave your home.  So image you only travel to the US once every 7 years.  Your little boy really wants to ride Toy Story Midway Mania.  To get on this attraction without a 90 minute or longer wait you need to be at Disney Hollywood Studios at park opening and literally run to the attraction in the back of the park.  Not an ideal family fun vacation.  So now with FastPass+ you can make a ride reservation for 11 AM on Friday April 15, during your trip and your child that loves Andy from the movie is guaranteed to get into the Toy Story attraction.  That's pretty powerful for the family that has not been or only can afford to travel to Walt Disney World one or two times in a lifetime.
The challenges with FastPass+ are of course that it is difficult to know what you want to ride on what day 60 days before you are even at the park.  It's also difficult for large families to all "link" their Disney reservations together and all plan out their rides.  Things also come up when you are on vacation.  You might realize on day three that you can't keep doing 14 hour park days and want to sleep in one day.  Or your child could get sick.  You might miss judge how long it is going to take to get to the Magic Kingdom from Fort Wilderness, etc.  So making it too all of your ride reservations can be a challenge.
Now you can move and reschedule attractions but this requires that you have a smart phone, or are at a kiosk in the Disney park.  Also with everyone booking their attractions in advance it could be difficult to pick up a last minute Fastpass if you change your reservation while at Walt Disney World.
Currently you only get three reservations a day and they are only for one park.  To make it even more complicated you can only pick one "E ticket" attraction right now.  So this is one Disney attraction that is very popular and then your other two selections must be reservations for two other attractions that are not as popular, so basically A-D ticket level attractions if you remember the old park ride tickets Disney use to have.
The good news is this is all still in test and adjust phase and Disney does a great job trying things out and adjusting them until they are right.  So will you still be able to park hop and have fastpasses in more than one park?  These kind of things will be worked out over time.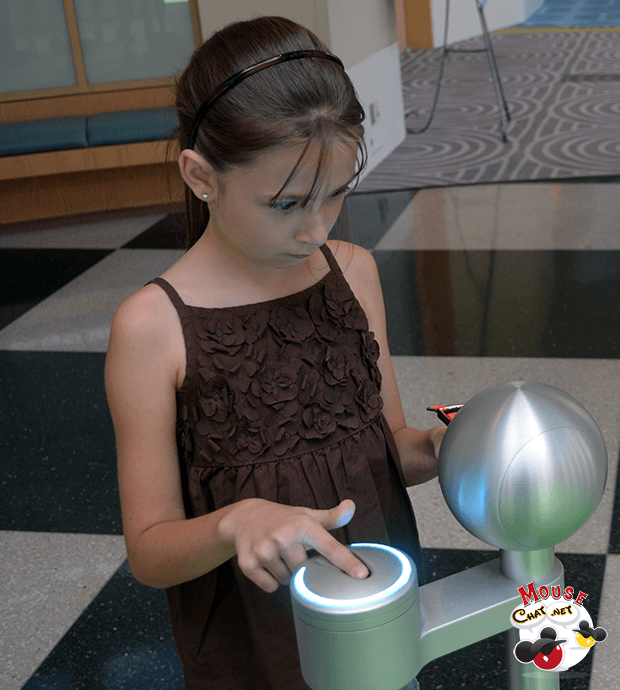 Why did Disney create My Magic+ and not some new attractions?
I hear this question a great deal of the time.  Carsland was a big success and Disneyland is doing very well from the opening at Disney's California Adventure.  Why Did Disney World spend all this money on MY Magic Plus instead of attractions?  The answer I believe is two fold.  First it solves several guest pain points, LINES.  Nobody wants to wait in line and if you can schedule your ride times you can avoid that.  It also is a revenue maker for Disney.  First it gets the guest right on Magical Express and to Walt Disney World.  They guest gets their Magic Band in the mail and has it on when they leave home.  So instead of buying that Starbucks and breakfast at the airport while waiting for Magical Express they are now in the Magic Kingdom sooner and spending that money at Walt Disney World.  Also with the Key to the World cards I would always have everyones card in my pocket because I needed them to run around to the FastPass machine to collect FastPasses for my family.  So if my wife and kids wanted to buy something, they could not buy it with their Disney Key to the World Card.  With the Magic Bands they just are always right there around their wrist and they can charge stuff all day long.
There are several other major ways Disney can make money with My Magic Plus.  The first way depends on how Disney intends to roll out My Magic Plus.  If Disney only offer My Magic Plus to Onsite Resort guests, then there is a significant advantage to staying in a Walt Disney World Resort Hotel vs. staying off property.  In this scenario only onsite Disney guests will be able to get FastPasses and everyone else has to wait in the Standby line.  This assumes that the regular FastPass machines go away when everything is rolled out.
The other major money maker is what can be implemented using RFID technology in the future.   Disney could use the RFID to implement all kinds of extras.  If one attraction in the park is slow, they could send you a free FastPass on your smart phone to even out the crowds and as a special extra for you.  If Disney has a great deal on Holiday Cupcakes they could send you with a 10% off coupon on your smart phone as you are walking past Big Top Souvenirs.   The possibilities are almost endless for onsite marketing.
Also with My Magic Plus Disney has your information from when you register on the website.  Good or bad, this is information Disney can use to send you offers, track patterns, and tailor offers just to you.
To Wrap It Up
So in the near future I suspect you will see lots of testing still going on with FastPass+ and My Magic Plus.  It's a complex mix and being able to link reservations, different ticket types, multiple bookings etc is not easy.  But if anyone can figure out how to do this, it's Disney.  If you have a simple reservation, and schedule your Fastpasses in advance you will love My Magic Plus.
If you have an Annual Pass, Multiple family members on different reservations, members with the Premier Pass, party members that did not sign up for My Magic Plus before arriving, or if you are staying in multiple Disney Resorts during your vacation then it can get a little complex.  I have to say Disney's My Magic Plus support team is fantastic, but time is money and some complex situations can take a long time to try and get resolved.  Also Disney castmembers understand that the system is new so if one persons in your party's FastPass does not work, it normally is not an issue to get on the ride.
But to be safe I would have your FastPass+ reservations on your smartphone or printed out so you can show a castmember just to be safe.  The majority of issues guests have been reporting are with FastPass+.   The only other issue guest have been writing me about is PhotoPass+.  You can add your photos now to your Magic Bands.  So you do not need to get the PhotoPass+ card from a photographer in the parks.  When you get your photo taken in the Disney parks they will scan your Magic Band.  Some guest get home and can not find their photos.  To look up your Disney photos online you need to use your Magic Band ID number.  This is on the inside of your Magic Band.
So again, good things take time and great things can take even longer.  If you have a Disney World Vacation planned, don't get stressed.  Once you sign up for My Magic Plus online and take it step by step, it's easy to reserve your attractions, dining etc.
Of course you can always email me with questions and let me know about your experience at Walt Disney World.