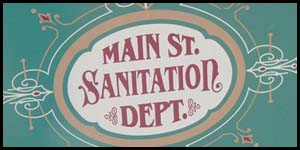 Podcast: Play in new window | Download
Subscribe: RSS
Mouse Chat Disney podcast –
We have another MouseChat.net week of Disney News for you.
Also we have some odd extras like the company that makes the Trash Cans Disney uses. Yes you can contact them at Mills Engineering and if you want to see Disney Trash Cans from around the Disney parks visit DisneyTrashCans.com
Ok and yeah there is a new Fantasyland Expansion at Magic Kingdom and we have some news on when that might be opening in early 2012, but I know that's nothing compared to the Disney trash can news.
We are going on a Disney Cruise 🙂
Yes we have planned our first Mouse Chat Cruise on the Disney Dream Cruise Ship. We would love to meet everyone and have group space reserved to get everyone the best rate. Please call Pixie Vacations for the details and as it gets closer we will talk about the Cruise in more detail on Mouse Chat.
Mouse Chat Disney Cruise:
Sails: September 20, 2012
3-Night Bahamian Cruise on the Disney Dream
Staterooms starting at $565 per person based on double-occupancy ($565 Oceanview; $601 Inside; $706 Verandah)
Nassau, Bahamas; Castaway Cay
We have a limited number of rooms available and Disney Cruise Line prices go up as the cruise gets closer. These stateroom rates are good until November 22, 2011. After November 22 we may still be able to get additional staterooms but they will be at whatever Disney's new rate is. So book now to lock in this low price.
If you are unsure, it is safer to book and lock in your room and rate and cancel without penalty (up to 75 days before the sail date) if needed.
Contact Pixie Vacations to get a Mouse Chat Disney Cruise quote and to book your stateroom.
Phone: 678-815-1584
Email: Info@PixieVacations.com
Click to get an online Disney Cruise Quote
Also please join our Mouse Chat Facebook page:
http://www.facebook.com/MouseChat.net
You can email questions and comments to the show at: Comments@MouseChat.net
If you like our show, please let your friends know.
Please join us by listening to our show at MouseChat.net or by downloading and subscribing to Mouse Chat on
iTunes.