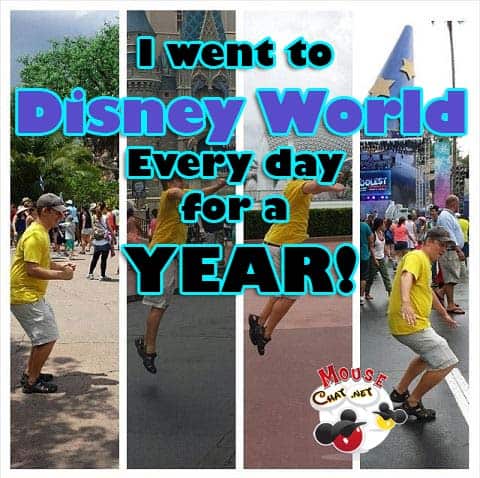 Podcast: Play in new window | Download
Subscribe: Apple Podcasts | RSS
Mouse Chat Disney Radio –
Brent Dodge From Screen to Theme 365 Days at Walt Disney World
We are here with Brent Dodge.  Brent went to Walt Disney World everyday for 365 days in a row!

Our interview with Brent Dodge, Disney Fan, and owner of http://www.fromscreentotheme.com/, is a tale of determination and love for Walt Disney World.  Sure all of us LOVE Disney World here at Mouse Chat, but I am not certain I could love Disney after 365 days in the parks, rain, snow, heat, or cold.  Well not snow at least.  But Brent went everyday to one of the four Walt Disney World Theme Parks in Orlando FL for a full year.  And he did not just punch his ticket and walk out.  Brent made it a requirement that he ride at least one ride every time.
So please have a listen to this weeks Mouse Chat show, here or on iTunes.  Also you can find Brent, well at Walt Disney World, and at Screen to Theme.
---
How to contact us at Mouse Chat:
You can email questions and comments to the show at: Comments@MouseChat.net
Media and Press can also contact us at Comments@MouseChat.net
If you like our show, please let your friends know about us.
Please join us by listening to our show at MouseChat.net or by downloading and subscribing to Mouse Chat on
iTunes. If you subscribe to our Disney Podcast on iTunes you can schedule it to update your player so you will never miss a show.