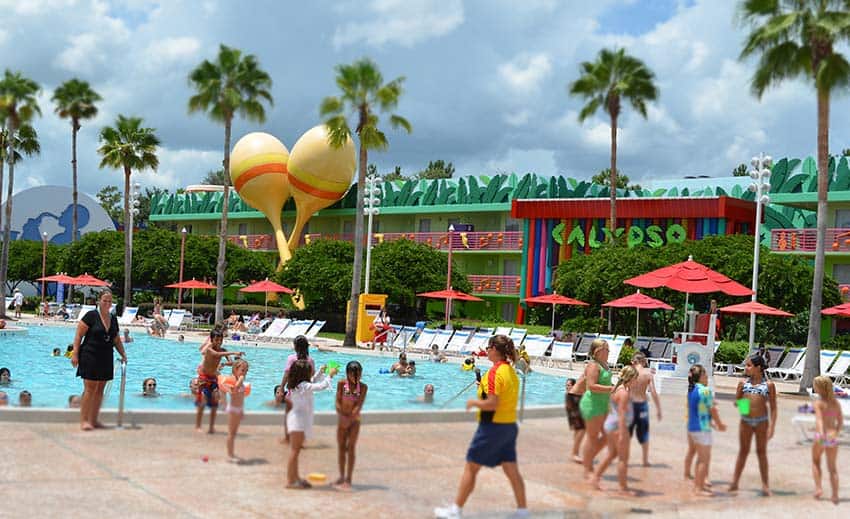 Tips for quick trips to Walt Disney World
We often take last minute, quick trips to Walt Disney World.  For most of us we can drive or get a cheap flight.  This makes for a nice 2-3 day weekend or holiday getaway.
How to get to Walt Disney World
If you are booking a Walt Disney World vacation last minute one of the larger costs is going to be transportation.  If you can drive you might want to look into that as an option.  You can also book a flight last minute on Price Line and bid on a flight.  One tip is to take advantage of low season.  If you don't have kids, or your kids are out of school during an off peak time, you might be able to find a last minute flight deal.
Remember Disney Magical Express is free transportation from MCO and if you don't fly into MCO you can usually get a rental car for $30-$45 a day.
Best Walt Disney World Hotel
If you are going to Walt Disney World last minute, your Disney World resort options can be limited.  You can usually find Disney hotels at Disney's Saratoga Springs or at Disney's Animal Kingdom Lodge.  Old Key West sometimes has availability too.  For Disney World Value Resorts All-Star Music and Disney All-Star Sports might have available rooms for last minute Disney World trips.
If you can't find a room for a last minute Disney World vacation, try changing your dates by a day.  Adding or removing a day might open up a Disney World hotel room for you.
Last Minute Disney FastPasses
Your top rides are probably all gone like Pandora, but don't lose hope.  A lot of your Disney World Fastpasses for mid-level Disney attractions you probably can still reserve two weeks out.  So try for Mission Space, Space Ship Earth, Living with the Seas, Big Thunder Mountain, etc.
To prebook your Disney fastpasses you need to already have your Disney tickets / Disney World Vacation Package.  You don't want to show up at Walt Disney World and buy park tickets the say of your vacation.
How to book last minute Disney World Dining
You can book Disney World Dining 180 days before your vacation begins, but on a last minute trip to Disney World you might still be in luck for some of Disney World best restaurants.  Sure some of the popular character dining locations will be booked up, but Walt Disney World has signature restaurants that are amazing at the parks and resorts.  A week out and day of, you will start to see people cancelling dinner reservations.  Day of we have gotten some great dining reservations.  Please listen to our Mouse Chat Disney Podcast for all of our Disney World Vacation tips.
Please listen to the full Tips for Walt Disney World trips podcast here:

---
Free at Walt Disney World
Get our list of things you can do for free at Walt Disney World.
We have a long list of Disney World freebees. These are tips and free extras that we have gathered from our years of Disney World experience. And the list also Free and we will rush it to your in box! Please click the button below to get your list of Free things to get and do at Walt Disney World.
---
Join us on Facebook, Twitter, YouTube, and Instagram.
Join Mouse Chat Facebook
Mouse Chat Instagram
Mouse Chat Twitter
Watch Mouse Chat YouTube
We would love to hear from you. Is there something you want to know about Mouse Chat? Please leave a comment.
Please join us by listening to our show at MouseChat.net or by downloading and subscribing to Mouse Chat on
iTunes. If you subscribe to our Disney Podcast on iTunes you can schedule it to update your player.