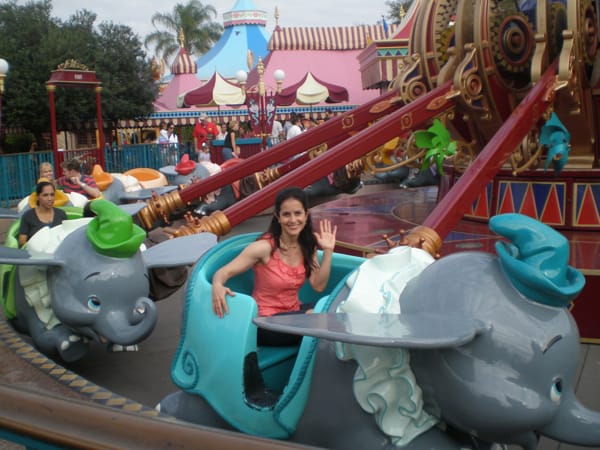 Podcast: Play in new window | Download
Subscribe: Apple Podcasts | RSS
Mouse Chat Disney Radio – A Disney Radio Show by Disney Fans for Fans
We are here with Stacey J. Aswad.  If you have been to Walt Disney World you know Stacey very well.  Just turn on the TV in your Disney resort room and she is there to greet you in her peppy energetic way as she gives you the Top 7 Must Sees at Walt Disney World.
Yes Stacey is as peppy and energetic in person as she is on TV.  It took five of us interviewing her to just try and match her energy.
We know that you want to know more about how Stacey got her role as the spokes person to help you find the latest excitement at WDW and we put together a great interview that goes in-depth about how she got her role, how she got started in entertainment, and what she is doing now.  Of course we also talked a bunch about our favorite thing – Disney World.  And yes there is one thing still on Stacey's Must Do Disney list for herself.  Listen and find out!
If you are interested in the ins and outs of the voice over business Stacey recently became a part of VO Buzz Weekly, a weekly show about the voice over business.
Watch the latest show at: VOBUZZWeekly.com
Did you know Stacey loves to make homemade ice cream?
Oh and what kind of ice cream maker does Stacey use to make homemade ice cream?  Too bad, I cut that out of the show, so you will just have to keep wondering. – Steve
Mouse Chat Meet
Comes see us this Friday, Saturday or Sunday at Walt Disney World.
We can not wait to see you at our scheduled Mouse Chat events.  If you have not already signed up for one of the Mouse Chat events, these events are sold out, BUT Follow us on Facebook or Twitter for updates as we will be in the parks all weekend and would love to say HI.
Twitter: @MouseChat
Mouse Chat on Facebook
Join in and make new friends, ask and get answers to your Disney Vacation Questions, post Disney Park photos, and just say Hi. Join our Mouse Chat Facebook Page.
---
How to contact us at Mouse Chat:
You can email questions and comments to the show at: Comments@MouseChat.net
Media and Press can also contact us at Comments@MouseChat.net
If you like our show, please let your friends know about us.
Please join us by listening to our show at MouseChat.net or by downloading and subscribing to Mouse Chat on
iTunes. If you subscribe to our Disney Podcast on iTunes you can schedule it to update your player so you will never miss a show.