How to plan a Disney Vacation with people that don't like Disney

You are heading to Walt Disney World for a family vacation, but you have family or friends that don't like Walt Disney World.  What do you do?  On this weeks Mouse Chat Podcast we talk about how to do Walt Disney World with "Disney Haters".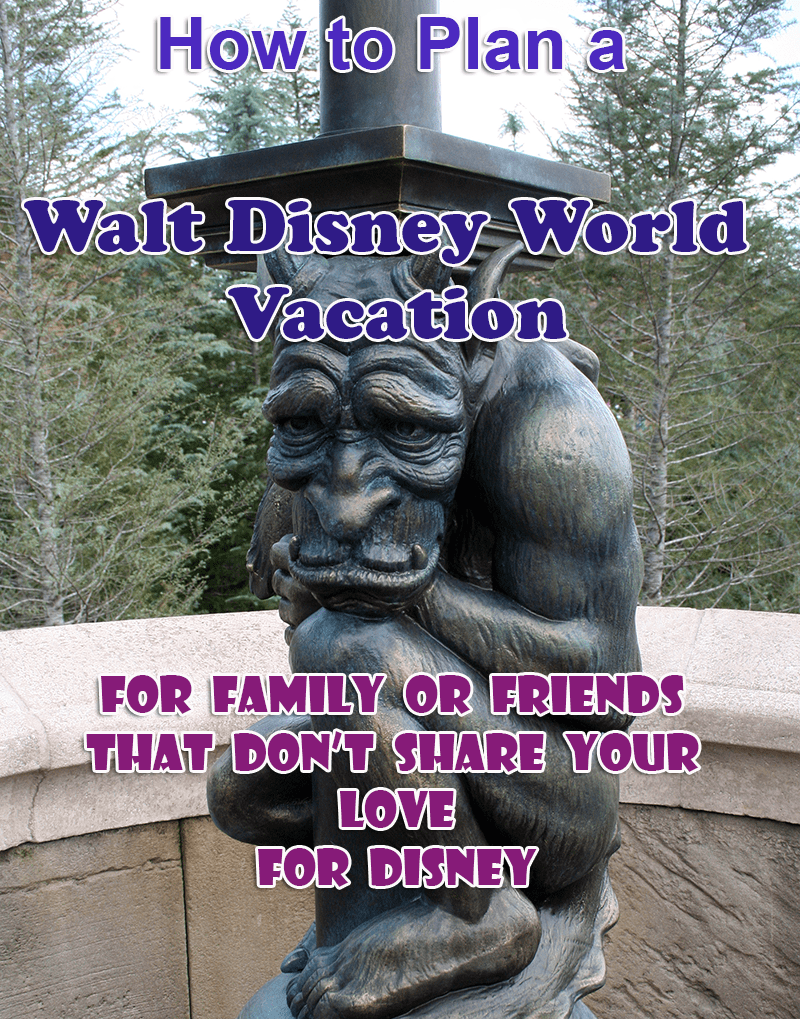 We have some experience in this areas.  Lauren's husband is not a fan of Walt Disney World and Chris' sister in law could live without taking a trip to Walt Disney World too.  So how do you share your love for Walt Disney World with family and friends that don't want anything to do with a Disney vacation?
We have a quick BONUS MOUSE CHAT 15 minute Mouse Chat show to help guide your Disney World Vacation planning.
Planning a Disney World Vacations with others who don't share your level of Disney magic
Podcast: Play in new window | Download
Subscribe: RSS
How to share your love of Disney with others:
Plan activities at Walt Disney World that tie into your friends hobbies or interests.  You don't have to spend 12 hours in a Walt Disney World Park to have a Disney World vacation.  If your friend is not into Disney World, there are plenty of fun activities to do.  Disney World has award winning golf courses, or even mini golf if they are so inclined.  Disney World has Fishing on Bay Lake, horse back riding at Ft. Wilderness, parasailing, and so many activities.
Include the person in the planning so they can plan part of the Disney World Vacation.  This will get them involved and excited about the trip.
Relax and take a Spa Day.  Disney World has some very nice spas at their resorts.  Take a Spa Day at Disney's Grand Floridian Beach Resort Spa.  Enjoy the luxury and nice extras Disney World four diamond resorts have to offer.  Plan a Walt Disney World Resort day or two and enjoy one of the many fine dining restaurants on property.
Go outside of Walt Disney World and have a nice meal at Celebration Florida just minutes away from Walt Disney World, or explore the real Florida and Orlando, like Bok Tower Gardens.
If you have a tip for how to enjoy Walt Disney World with friends or family members that don't share the same level of Disney Magic as you do, please share your comment below.
How to contact us at Mouse Chat:
You can email questions and comments to the show at: Comments@MouseChat.net
Media and Press can also contact us at Comments@MouseChat.net
If you like our show, please let your friends know about us.
Please join us by listening to our show at MouseChat.net or by downloading and subscribing to Mouse Chat on
iTunes. If you subscribe to our Disney Podcast on iTunes you can schedule it to update your player so you will never miss a show.