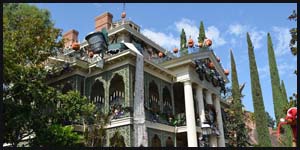 Podcast: Play in new window | Download
Subscribe: Apple Podcasts | RSS
Mouse Chat Disney podcast –
This is part 2 of our Disneyland show.
We compare some of the Disneyland rides to Walt Disney World.
Also the Disneyland Hotel pool area looks amazing.
There are different fun stores at Downtown Disney too (Disney Studio 365) was a highlight for our six year old.
California Adventure – Carsland is coming along nicely. There is still a great deal of construction here but it will be worth it when everything is open.
If you have kids, Bugs Land is great. It is very well themed and has rides that are fun for you and your little bugs.
Knott's Berry Farms Review. It's not Disney, but if you are all about roller coasters it's for you.
Also please join our Mouse Chat Facebook page:
http://www.facebook.com/MouseChat.net
You can email questions and comments to the show at: Comments@MouseChat.net
If you like our show, please let your friends know.
Please join us by listening to our show at MouseChat.net or by downloading and subscribing to Mouse Chat on
iTunes.