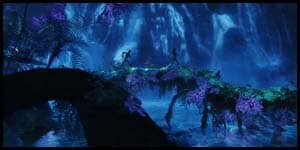 Podcast: Play in new window | Download
Subscribe: RSS
Mouse Chat Disney podcast –
Jim Hill from Jim Hill Media is here with insight into Disney's Avatar Land for Animal Kingdom.
We met with Jim to get the inside story on the latest Avatar theme park rumors.
Where do you think Avatar will be placed inside Animal Kingdom?
Will this allow Animal Kingdom to stay open later at night?
What are your thoughts on Avatar at Disney World?
We cover all these Avatar questions and rumors. What will Avatar actually be like? Well we have many years it looks like until Avatar land opens, so loads of time to imagine what might be.
And yes we drift into Star Wars the adventure continues and the Magic Kingdom Tiki Room (Classic Version).
Also please join our Mouse Chat Facebook page:
http://www.facebook.com/MouseChat.net
You can email questions and comments to the show at: Comments@MouseChat.net
If you like our show, please let your friends know.
Please join us by listening to our show at MouseChat.net or by downloading and subscribing to Mouse Chat on
iTunes.