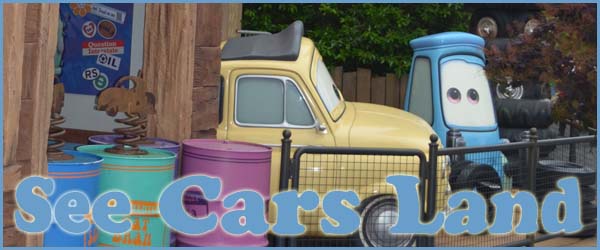 – Welcome to Cars Land at Disney's California Adventure Review –
Lisa and I (Steve) will be covering the opening of Cars Land on June 15.
We are very excited to be heading to Disneyland and will be posting photos, videos and sharing our experiences here on Mouse Chat.
Disney's California Adventure is about to finish a five year remodeling project.  Buena Vista Street and Cars Land are the final pieces in the parks new look.  Also look for our reviews of the newly remodeled Disneyland Hotel, and we expect to hop on over the the Disneyland Park to ride the Matterhorn too.
Disneyland Paris – Walt Disney Studios
Before Cars Land opens at Disney's California Adventure we wanted to take a look at how Disney Imagineers created parts of Cars Land in their other park – Walt Disney Studios in Paris.  I was lucky enough to visit Disneyland Paris and tour Walt Disney Studios the day before flying to the press event at Disneyland CA for the opening of Cars Land.
Cars Race Rally is the Cars ride at Walt Disney Studios (see the photo below).  It is in a section of the park called Toon Studios and almost directly across from a roller coaster "Crush's Coaster" which is a roller coaster ride in a spinning turtle shell though the seas of Nemo.  Route 66 and small bits of radiator springs surround the Cars Race Rally attraction and make for great family photo opportunities. So the idea for a Cars Land has been around and tested in a smaller scale and has proved very popular at Disneyland Paris.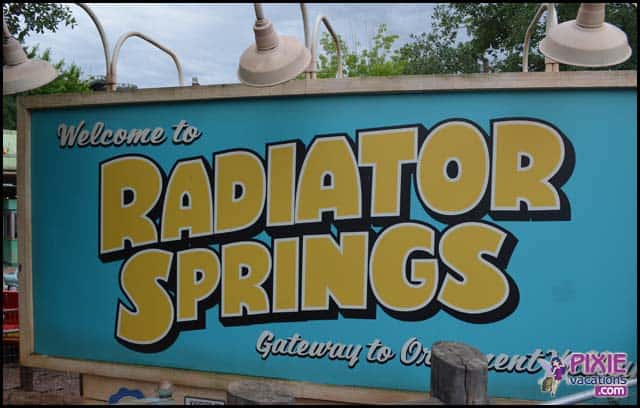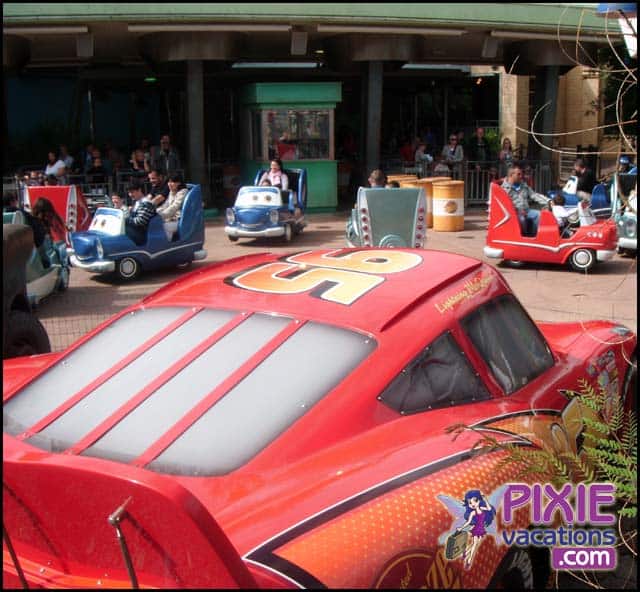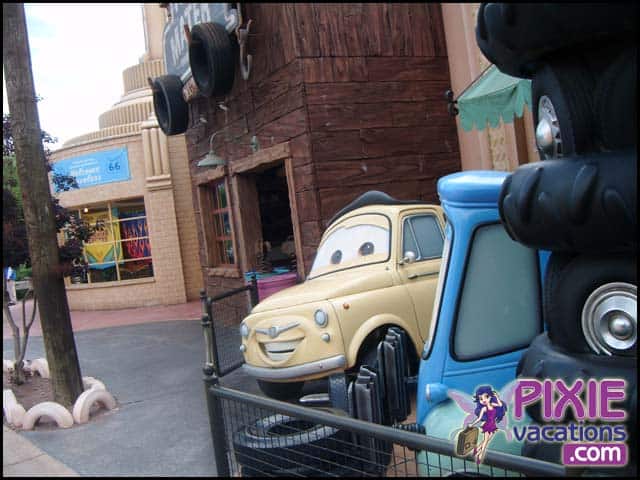 Next Stop Disneyland CA. It will be a long flight from Disneyland Paris but it will be fun.
Stay tuned for more photos and updates from Cars Land at Disney's California Adventure.
Cars Land at Disney California Adventure
We kicked off yesterday with a night time Cars Land Press Party that was nothing short of amazing.
Radiator Springs racers, the E Ticket Ride of Cars Land, did not disappoint.  If you like Test Trak At EPCOT you are going to fall in love with Radiator Springs Racers at Disneyland.  I don't want to give anything away, but I will tell you there is much more to the ride than what you have seen in photos from the outside.  The inside part of the attraction is filled with surprises.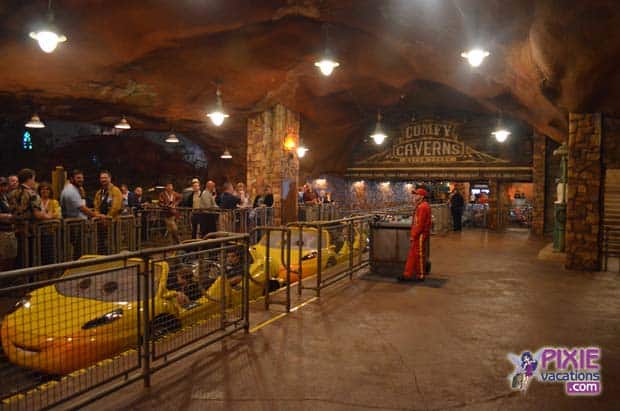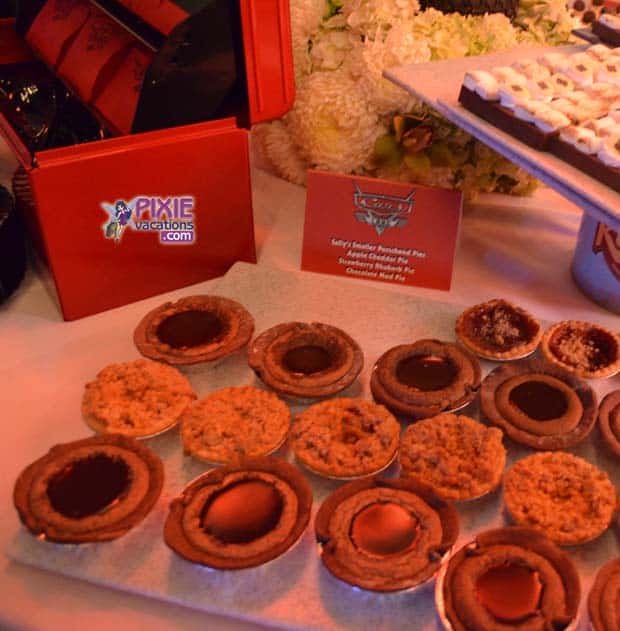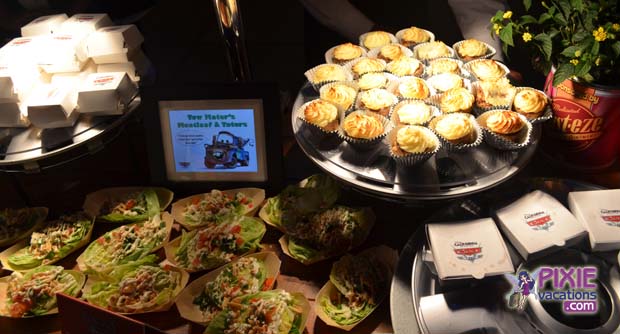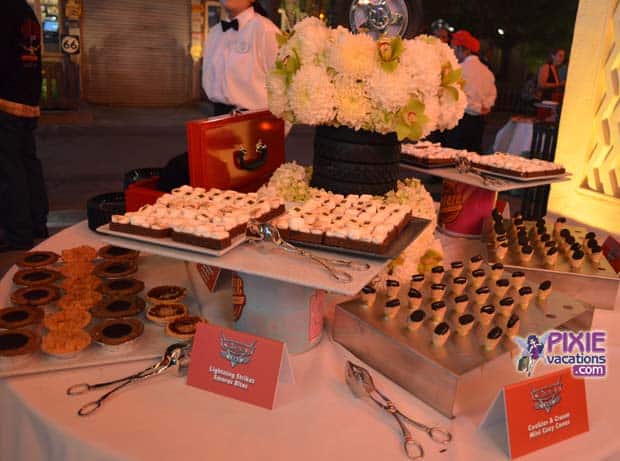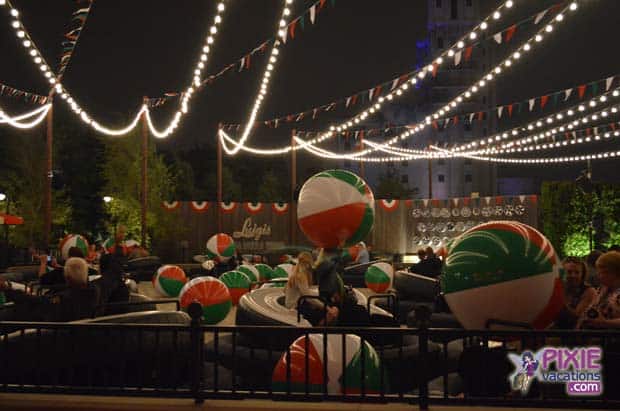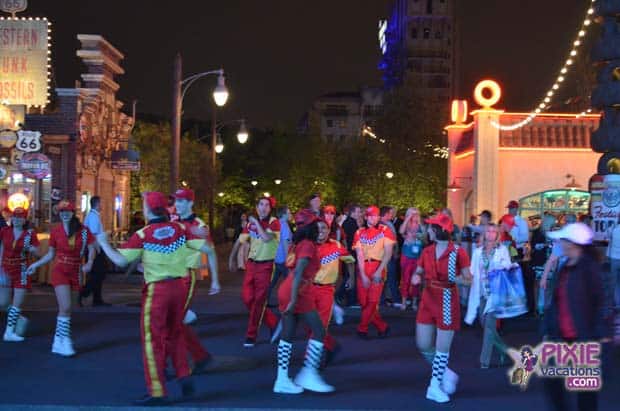 Carsland Radiator Springs Racers POV Video
On to Carsland Part 2 of the Cars Land Review