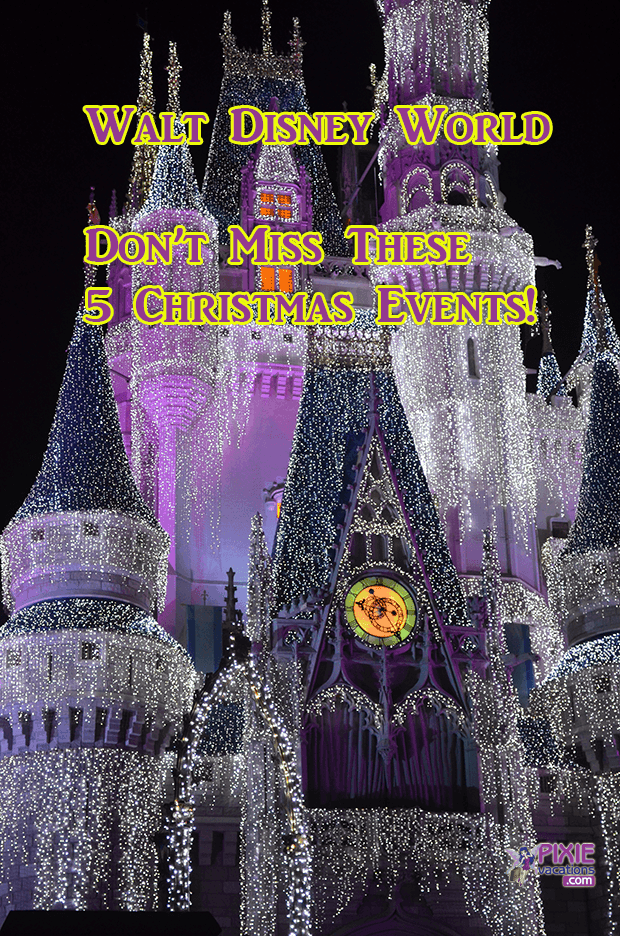 Podcast: Play in new window | Download
Subscribe: Apple Podcasts | RSS
Mouse Chat Disney Radio – A Disney Radio Show by Disney Fans for Fans
It's Christmas Time and time for the Holidays at Walt Disney World. We headed down to Walt Disney World to see everything that is new for this years holiday season and these are our TOP 5 Disney Christmas that should be on your holiday bucket list.
Disney World Christmas Must Do – Disney Osborne Lights
You must spend one night at Disney Hollywood Studios ans see the Osborne lights. The lights dance to music and there is snow, yes snow. And this year the glow with the show ears will work with the Osborne Lights. There is a rumor that this might be the last year for the Osborne Lights at Disney Hollywood Studios because of an expansion. But that's just a rumor. This is really a great deal of fun and perfect way to start off your Disney holiday.
Disney Osborne Lights quick 2014 Video:

Mickeys Very Merry Christmas Party
This extra special event Disney Party is well worth the price. The Christmas party starts in early November and runs almost all the way up until Christmas. The party is from 7 PM – midnight on select nights and Disney does it up right. You can actually enter the Magic Kingdom at 4 PM with your Mickey's Very Merry Christmas Party ticket. Stroll down Main Street USA as it snows. I have to say the first time my 3 year old saw snow coming down they were so excited. And all of Main Street is decorated for Christmas. There are loads of perfect family photo spots and the castle is decorated in an amazing amount of icicle lights. The Christmas parade and Christmas Wishes Fireworks are not to be missed. These are worth the price of admission on their own. When we attend the Christmas Party we will spend the day at our Disney resort pool and take it easy and then make our way over to the Magic Kingdom to enter at 4 PM. That way our kids are not tired and they are rested and ready for a full long late night of fun. We normally leave around midnight or 1 AM and take the bus back to our resort.  Make sure you purchase your Christmas Party tickets early.  Key dates sell out quickly.
Castle Dream Lights
The castle at the Magic Kingdom is a must have photo for your family photo album. It is stunning all lite up in icicle lights. Also be sure to see the castle lighting each night.
EPCOT Candle Light Professional
The show is The Christmas Story with a mass quire and 50 piece orchestra. There are celebrity narrators and certain ones draw a big crowd early.
This is a tradition for many families so you need to get in line early. The show is included in your EPCOT ticket admission. We suggest getting in line at LEAST an hour before the show.
The closer you are to Christmas the longer the lines too. You can get reserved seating by purchasing a Dinner Package. There are several dining packages available and that way you can enjoy a nice meal and then walk over to the stage to the reserved seating area. You can contact Pixie Vacations about candle light professional dinner packages.
Steve celebrated Thanksgiving at Walt Disney World:
Yes here I am (Steve Griswold) celebrating Thanksgiving at Walt Disney World.