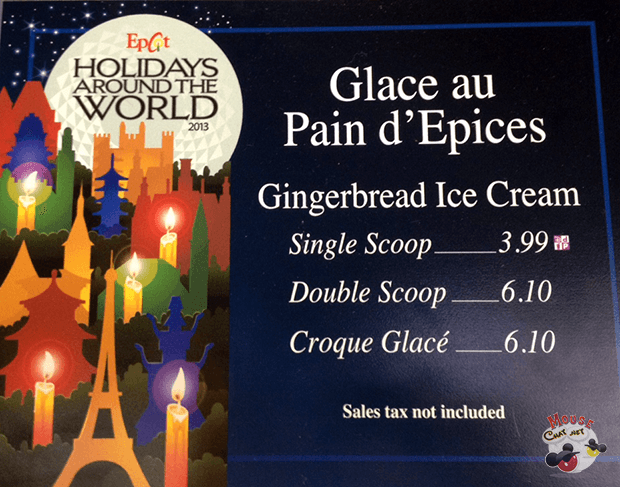 Podcast: Play in new window | Download
Subscribe: Apple Podcasts | RSS
Mouse Chat Disney Radio – A Disney Radio Show by Disney Fans for Fans
It's the perfect time of year to head down to Walt Disney World and we are just back from a holiday trip to the World.
Epcot's Holidays Around the  World
This Year at Epcot's Holidays Around the  World they have the Christmas Shows, decorations, story tellers, etc., and this year each country has holiday treats.  So you can eat around the holidays.  Each booth has a few fun holiday inspired food item.  They even have a turkey waffle.  You can also get a holiday around the world Epcot passport for free and get them stamped.  Coming up next is Epcot's International Flower and Garden Festival.  There are even new toys and merchandise out for the holidays.  You can even get a Duffy the bear in a "mini" size and dress him up.  Hmmm.
Disney Cruise Line Special Off
Disney Cruise Line has put out some great special rates stating at $130 per person per night, double occupancy.
To get a Disney Cruise quick quote please visit our Sponsor Pixie Vacations.
What a great way to get out of the cold and enjoy the Bahamas.  We also went on the Disney Magic and Disney Wonder over the last couple of weeks and enjoyed the holidays.  We have a Mouse Chat show coming up all about the new Disney Magic Cruise Ship, Aqua Dunk, and all of the updates as well as tips for cruising over the holidays.
Mine Train Roller coaster at the Magic Kingdom
We got a text from listener about when the Fantasyland Mine Train could open.  So this has us wondering when you think Disney will open the Mine Train attraction.  Do you think they will hold the opening to be close to the Universal Studios Harry Potter phase 2 opening?  Originally everyone thought the Mine Train would be open this Fall, but construction seems to have slowed so maybe Disney is holding back the opening.
Beach Club, Beaches and Cream – Rumor is that Dec 18, you will need an advanced reservations to dine here.
Disney Magic bands now on Disney Cruise Line
Disney Cruise Line now has the Magic Bands used at Walt Disney World.  The bands come in yellow and are used at the Disney Cruise Line kids club on the updated Disney Magic ship.  The bands are required for your kids to enter the kids club on the ship.  The bands are required so the staff knows who is in the club and where they are located in the club.  They are $12.95, and these bands are charged to your room account, unless you return them for a refund.
Disney Cruise TIP: get a receipt from the kids club when you return your magic band, we returned ours and still were charged the $12.95 and had to present proof at the front desk to get the charge removed.  Also the stateroom doors have been updated with RFID so you tap your room key (card) to open your door on the Disney Magic Cruise Ship.
Mice Chat released an article about My Magic Plus

Mice Chat, not us, released an article about the cost of My Magic Plus causing many future Disney projects being cancelled, or being put on hold.
We do not know if the article is true or not.  A Disney Imagineer responded to the article via a tweet saying 90% of the article is not true.  It's an interesting argument that the cost for My Magic Plus could be hindering other Disney projects, but to date we have not seen any statements other than the brief tweet from Disney.
Media Contact:
Steve Griswold
Mouse Chat
678-815-1584
Email: Steve@MouseChat.net
Twitter: @MouseChat
Mouse Chat on Facebook
Join in and make new friends, ask and get answers to your Disney Vacation Questions, post Disney Park photos, and just say Hi. Join our Mouse Chat Facebook Page.
---
How to contact us at Mouse Chat:
You can email questions and comments to the show at: Comments@MouseChat.net
Media and Press can also contact us at Comments@MouseChat.net
If you like our show, please let your friends know about us.
Please join us by listening to our show at MouseChat.net or by downloading and subscribing to Mouse Chat on
iTunes. If you subscribe to our Disney Podcast on iTunes you can schedule it to update your player so you will never miss a show.