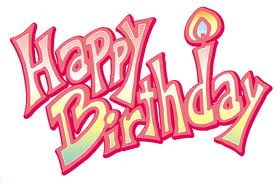 Happy Birthday to us!
It's our Birthday at Mouse Chat in September and that's great news because Birthdays are full of presents.
And this year for our 1 year birthday we are giving our presents to YOU!
We want to celebrate with you.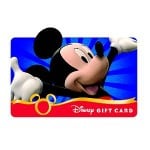 Our Gift From Steve – you can win a $25 Disney Gift Card.  Ok, so I could not think of anything funny.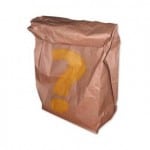 Our Gift From Bob – The mystery bag of crap.  Yes we stole this idea from Woot.  And we can guaranty that Bob's bag of crap will be totally worthless junk.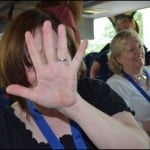 Our Gift From Chris – This autographed photo of Chris.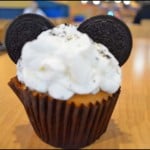 Our Gift From Lauren – A cupcake.  We have no idea how we will get a cupcake to you.  The cupcake displayed will definitely not be what you get.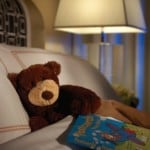 Our Gift From Lisa – A bedtime story.  One nighttime call with your choice of one of two short classics. Yeah this might be creepy.
Please tell your friends to enter, or maybe not.
How to enter:
Post your best Birthday wishes, e-card, or birthday photo, below as a comment and we will enter you to win one of our not so fabulous gifts.
You can also Email us at: comments@mousechat.net
All entries must be in no later than Monday Sept 5.
Who can enter:
Anyone can enter, but we can only enter you to win one of our not so fabulous gifts if you live in the United States.  Sorry, we are too cheap to mail stuff to Brazil.