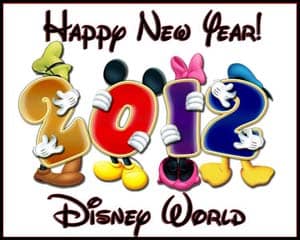 Podcast: Play in new window | Download
Subscribe: Apple Podcasts | RSS
Mouse Chat Disney podcast –
Happy New Year – Disney World Trip Reports
Everyone is back from their Disney World Holiday Trips and eager to talk Disney.
This weeks show is made up of Lauren's, Bob's and Chris' Disney Trip Reports.
This is our last show for 2011, we will be back in 2012 with more Disney.
Have a Happy New Year and thanks for listening to us here at Mouse Chat.
Steve is packing to catch an early flight to Disneyland and will be tweeting in 2012 around the world as he looks for Disney around the Globe. You can follow him on Twitter @MouseChat. First Stop Disneyland CA and then to Australia to see if he can find Nemo. Well actually he will be looking for signs of Disney in Australia and posting photos and comments on Twitter.
Again, Happy New Year and THANK YOU for a GREAT year!!
You can email questions and comments to the show at: Comments@MouseChat.net
If you like our show, please let your friends know.
Please join us by listening to our show at MouseChat.net or by downloading and subscribing to Mouse Chat on
iTunes.