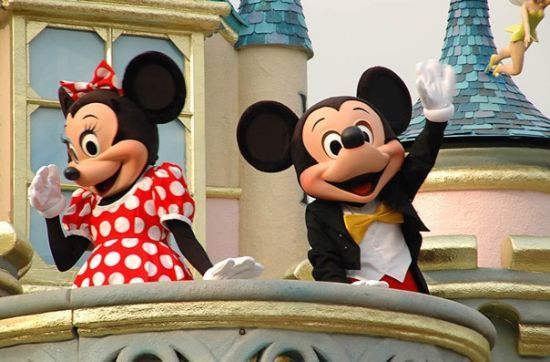 Podcast: Play in new window | Download
Subscribe: Apple Podcasts | RSS
Mouse Chat Disney podcast – A Disney Radio Show by Disney Fans for Fans
Being Mickey –
This weeks show we talk with a past Disney Cast Member that worked at Disney World as a character. She was "Friends with" Mickey Mouse, Minnie Mouse and many other characters.  This is a fantastic show and if you are a Disney Fan, want to know more about working at Walt Disney World, or the Disney College Program, or just are curious about performing at Disney, like in the parades, you are not going to want to miss this show.
We discuss Disney Characters and go BEHIND THE MAGIC so you may want to skip this show if kids are in the room.  We don't want to spoil the magic for anyone.
This weeks Mouse Chat Show Topics:
The Disney College Program
Disney Entertainment Auditions
Disney Fur and Face Characters
Being Friends with Minnie Mouse, Mickey Mouse and more
Character Training
Disney Parades
Who is Tinkerbell
The best thing about working at Disney World is…
THIS WEEKS SHOW IS NOT FOR KIDS.

Mouse Chat News:
Mouse Chat is up for BEST Travel Podcast at the 8th Annual Podcast Awards. Yes it's pretty cool! We need your VOTE!
You can vote once a day everyday starting right NOW until Nov. 15.
How to Vote:
Go to the www.PodcastAwards.com
Scroll down to TRAVEL
Select "MouseChat"
SUBMIT your vote.
Let your friends know and vote each day until Nov 15.
Thank You for supporting Disney Podcasts – MouseChat
How to contact us at Mouse Chat:
You can email questions and comments to the show at: Comments@MouseChat.net
Media and Press can also contact us at Comments@MouseChat.net
You can call our Mouse Chat hotline and leave us a voice mail: 225-3MOUSE1 – 225-366-8731
Comments and questions left on the Mouse Chat hotline are the property of Mouse Chat and maybe broadcast on the show. But that's why you are leaving them right?
If you like our show, please let your friends know about us.
Please join us by listening to our show at MouseChat.net or by downloading and subscribing to Mouse Chat on
iTunes. If you subscribe to our Disney Podcast on iTunes you can schedule it to update your player so you will never miss a show.