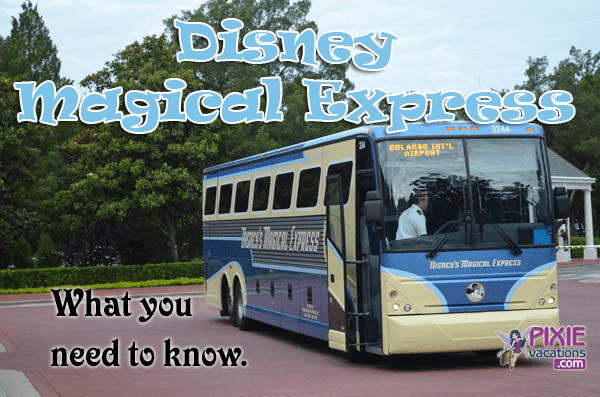 Mouse Chat Disney Radio –
Disney World Transportation, what you need to know.
How do I get from the Orlando Airport to Walt Disney World? 
How do you go from one hotel to another at Disney World? 
What's the Fastest Way from my Disney hotel to the parks?
This week on Mouse Chat we cover how to get around Walt Disney World.  So if you have any Disney World transportation questions this is the show for you.

Podcast: Play in new window | Download
Subscribe: Apple Podcasts | RSS
 How to Book Disney's Magical Express –
Disney's Magical Express is amazing.  Especially if you have been to Disneyland in CA where there is no Disney operated transportation from the airport to Disneyland.  There is Disneyland Express but it is run by a third party and it's difficult to find, has long wait times, and other vans come by claiming to be your transportation to try and scam you.
Walt Disney World has transportation down from the airport to Walt Disney World and back.  It's professional, easy to find, pretty quick, clean, and it's FREE!
There are signs at the Orlando (ORL) airport that take you directly to Disney's Magical Express.  Once there you just tap your Disney Magic Band and get in the indoor air conditioned que.  Then either moments later or maybe up to 20 minutes later you are on nice clean bus heading to Walt Disney World.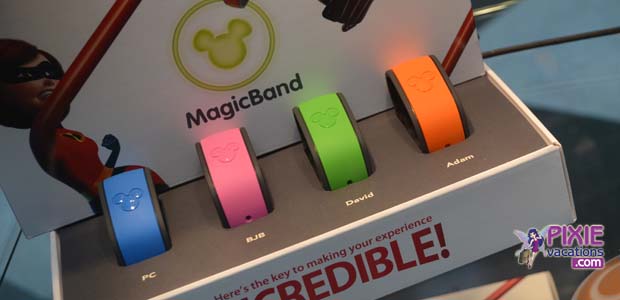 Important things to remember about Disney's Magical Express:
1. Bring your MagicBand so you can check in.  Don't pack your Disney MagicBand in your checked luggage.
2. Put the yellow Disney Magical Express luggage tags on your checked luggage at home.  This way they will appear directly in your Disney resort hotel room.
3. If you don't have your Disney MagicBands or your yellow Magical Express luggage tags, don't worry.  You can check in at the Disney Magical Express Desk with your ID and get on the bus.  They will pull up your Disney reservation there for you.  You can also walk to the baggage claim area and get your bags from your flight and they will load them on the bus and then you just unload them at your Disney World Resort.
4. When traveling from your Walt Disney World Resort back to the Orlando Airport you will get the Disney Magical Express boarding pass under your room door.  You can check your bags for almost all airlines right at your resort.  This is nice because then you don't have to touch your bags again until you get back to your home airport on domestic flights.
5. Your return Magical Express Bus will pick up around 3 hours before your flight time.  This is to allow for possible traffic, and loading of other guests possibly at other Disney resorts before heading to the Orlando airport.  Also security at the Orlando airport is very long and poorly designed.  The que at the Orlando airport could use so help from Disney to get it organized and moving.   Three hours is enough time to get from your hotel and on your flight but if you have a 7 AM flight you will be catching your Disney Magical Express bus at your resort at 4 AM and you will be up packing and checking your bags at the Disney resort magical express desk before then.  So keep this in mind.
Walt Disney World Bus System –
Disney's transportation system is pretty amazing.  You will read Disney forums with people complaining about waiting for long times for a bus but I don't believe that is the norm.  When you are tired and see several buses go by for other resorts and none for your Disney resort you can quickly turn a ten minute wait into 30 minutes in your mind.  The average Disney bus wait time is 20 minutes.  They don't come at 20 minutes past the hour, they come for each destination about every 20 minutes.
Disney bus transportation is Free for everyone staying at a Walt Disney World Resort.  It very easy to navigate and easy to find.  There is a main bus stop at each Disney Resort.  If you are at a large Disney Resort they make it even easier to get to a bus stop by adding 4-5 bus stops at the large resorts.  You can catch a Disney bus from your Disney resort to any of the 4 Walt Disney World Parks, or to Disney Springs, or the two water parks.
Getting from your Disney Hotel to the Disney Parks and Back:
1. Walk to your bus stop(s) at your Disney Resort.
2. Get on the bus that has the park destination you want to go to on the marquee.
– It's that easy.  Note: If you are at a monorail resort there is no bus to the Magic Kingdom from your resort.  You would just hop on the monorail or the boat at the back of your resort and you are at the Magic Kingdom.
Getting from the Disney Parks back to your Disney World Resort:
1. There is a large sign when you are walking out of the main park gate to the bus area.  The sign will tell you what number bus stop location goes to your resort.
2. A bus should arrive to take you back to your resort within 20 minutes.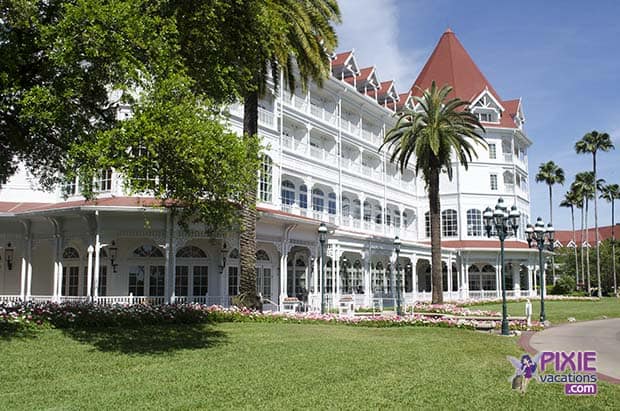 Getting from Disney Resort to Disney Resort:
This can be tricky.   It's not really difficult but can be time consuming.  I would leave 90 minutes to get from one Disney resort to another.
Disney buses do not go from Disney resort to Disney Resort.  So you need to go to a Disney Park in most cases and catch the other bus there in most cases.  If you are at a Walt Disney World Resort that is on the monorail or has a boat then you have even more options.  If you are in a pinch, or just don't want to spend 90 minutes traveling and waiting you can get a cab at your resort for a reasonable price.
Disney Rental Cars, Monorail and other transportation Tips:
Be sure to listen to this weeks Mouse Chat Disney Radio show for Disney Rental car advice, how to use the Disney monorail system and more.
Please leave any Disney World Transportation Questions you might have below in the comments section and we will be happy to answer them.
---
How to contact us at Mouse Chat:
You can email questions and comments to the show at: Comments@MouseChat.net
Media and Press can also contact us at Comments@MouseChat.net
If you like our show, please let your friends know about us.
Please join us by listening to our show at MouseChat.net or by downloading and subscribing to Mouse Chat on
iTunes. If you subscribe to our Disney Podcast on iTunes you can schedule it to update your player so you will never miss a show.