Disney College Program 101 from a past cast member
Expert advice on the Disney College Program

Lisa and I both did the Disney College Program in the 1990's but that was a while ago,  So for this Mouse Chat podcast we have a past Disney Cast member that recently did the Disney College Program a few times.  If you want to apply for the Disney College Program you need to listen to this full podcast for the insider track on the process, roles, and advice.  First we want to go over the interview process for the Disney College Program so you can get an understanding of the steps and also of what is required in each interview.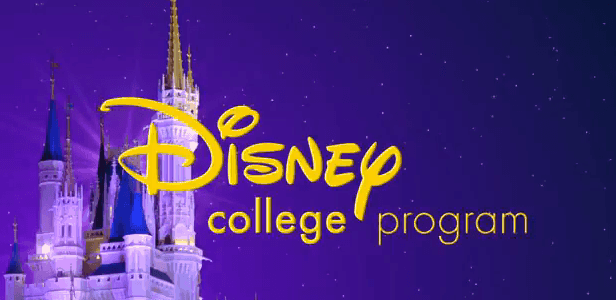 Interview steps for the Disney College Program:
1. First you apply online.  If you get accepted you go on to a web based interview.
2. Web based Disney interview (30-40 questions) – At this stage you take an online timed interview.
3. If you get to the next stage you will have a phone interview.  After the Disney phone interview you can get a call back in a few weeks.
College Program Interview TIP: to maybe get a quicker call back from Disney please listen to our interview tips on the podcast.
Can you get College Credit for the Disney College Program?
Yes, but this depends on your University.  There are lecture style classes as well as actual classes with tests and homework that you can take.
Where do you live when on the College Program?
There are four different housing complexes you can live at while on the College Program.
Dorms is a website that Disney created to help you pick the housing you want and number of roommates you want.  Some places can hold up to 8 cast members.
You can also take Disney classes which again depend on your University for credit.  There are several Disney classes structured different ways that you can take.
Top College Program Apartment Complex: Patterson is our top pick for the apartment complex.  The layout and complex is the newest of the four Disney College Program dorms.
Vista Way is the oldest complex and is located across I-4 from Disney Springs.
Do I get paid on the College Program?
Yes as a College Program (CP) cast member you get paid hourly.  But don't expect to save for a new house or for your 401k.  Most of your pay will go to your Disney World apartment rent.
Should I do the Disney College Program?
Having Disney on your resume never hurts and also the experience is amazing!  If you want to work at Disney after college this is also a great way to learn about Disney and the different areas.  It is still very difficult to get a full time job at Disney World and entry level jobs at Disney can make it hard to make a living off of, so use the College Program experience to research what you want to do as a full time career.
What are some of the College Program roles?
The most difficult CP role to get is probably front desk, and transportation (watercraft and monorails). The most common roles are attractions, merchandise, food and beverage, and custodial
Join us on Facebook, Twitter and Instagram.
Mouse Chat Facebook
Mouse Chat Instagram
Mouse Chat Twitter
We would love to hear from you. Is there something you want to know about Mouse Chat? Please leave a comment.
Please join us by listening to our show at MouseChat.net or by downloading and subscribing to Mouse Chat on
iTunes. If you subscribe to our Disney Podcast on iTunes you can schedule it to update your player so you will never miss a show.