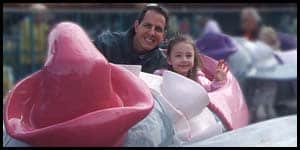 Podcast: Play in new window | Download
Subscribe: Apple Podcasts | RSS
Mouse Chat Disney podcast –
This weeks Disney News and our main show topic.
This week we talk about getting your kids ready for their first trip to Disney World and tips for your first trip while you are there. When to go, what to do, what services are available for Mom's and Babies, and much much more.
So we thought this was going to be a short show and there was not much in the way of Disney News this week, so we combined our two shows this week. And guess what, it turned out to be a topic with loads of great ideas. So this week we have a packed show.
You can email questions and comments to the show at: Comments@MouseChat.net
If you like our show, please let your friends know.
Please join us by listening to our show at MouseChat.net or by downloading and subscribing to Mouse Chat on
iTunes.