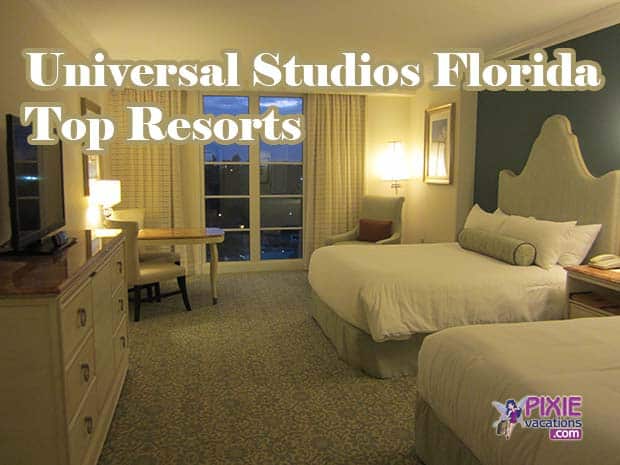 Podcast: Play in new window | Download
Subscribe: RSS
Mouse Chat Disney Radio –
Universal Studios Hotels & Theme Park Review
 Universal Studios Resorts are ready for 2015 Family Vacations
The new Diagon Alley is open at Universal Studios in Florida.  Chris went to Universal Studios to see the new Harry Potter land and took the train between the two parks.  No Harry Potter land spoilers are in this show, so feel free to listen from beginning to end.  To enjoy all of Harry Potter at Universal it's now $139 for a two park pass.  Or get a Universal Studios Florida Annual Pass.  Chris covers why the Universal Annual Pass is a great deal.
Doing a Disney World and Universal Vacation together:
Sometimes we get clients at Pixie Vacations that want to stay at Walt Disney World and also Universal Studios on the same vacation.  The best way to do this is to book two vacation reservations, don't just do one day at Universal Studios and pay for transportation there and back and the one day two park tickets at $139 each.  Stay on property at Universal Studios at one of their 4 star resorts.  When you stay on property at Universal Studios you get FREE EXPRESS PASSES.  These are front of the line passes and also you get into the Harry Potter area an hour before regular guests.  If you buy Express Passes they are about $90 per person.  So for less than the cost of a Universal Studios 4 star resort you get Express Passes and a nice resort to spend the night in.
Disney World – Frozen Summer at Disney Hollywood Studios (Frozen Summer Spectacular)
Daytime Parade
Singalong Themed Treats
Merchandise
Frozen Ice Skating Ring, and build a snowman
Frozen Fireworks
There is even a special Frozen Package that comes with priority seating for most of these events and also a private Frozen Dessert Party / Dance party.  Chris booked this Disney World package so be sure to listen to this weeks Mouse Chat show.  The Frozen Package is $60.00 for the priority access and the dessert / dance party.
Walt Disney World Saratoga Springs Review
After staying at a very nice one bedroom villa at Disney's Sarasota Springs Chris now has a new found love for this resort.
Positives:
The one bedroom was very nice and the clean and large.
The main pool is wonderful.
Access to Downtown Disney is perfect
Negatives:
The resort area is very large and has five internal bus stops so it takes a long time to get too and from the different Disney parks.
Getting around the resort is time consuming and when traveling by car the bus traffic and golf cart traffic moves very slow.
The resort lacks any real theme.
Disney World FastPass+ Update.  Get additional FastPasses
We tested the new extra FastPass system.  So after you use your three fastpasses, you can get more.  It worked.  Now the issue is the lines are about 20 minutes long to get more FastPasses and you can only get additional FastPasses one at a time.  WIFI was down in the park, but you should be able to get additional FastPasses on your mobile device instead of waiting in a Disney World FastPass Que.
Disney World California Grill Review
Chris covers CA Grill after having dinner there AGAIN.  Listen to the review.  Also we have an update on the Disney World Tables in Wonderland 20% discount card policies.
Best Place to Book a Disney World or Universal Studios Vacation Package
Contact our friends at Pixie Vacations 678-815-1584 – Quick Disney World Vacation Package Quote or click here for a Universal Studios Vacation Package Quote
Photo Credit: Pixie Vacations
---
Join Mouse Chat at Walt Disney World
EAT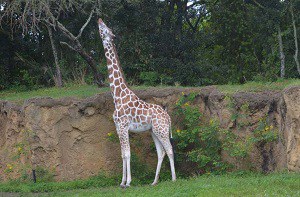 Mouse Chat Breakfast at Animal Kingdom

We will start off by having a breakfast w/first ride of the day on October 18th in Animal Kingdom Park time will be 8:45 am to 10:30 am. We will get to ride Kilmanjaro Safaris before the park opens. The cost is $40 per person and we only have limited availability.
RSVP today. Once these are gone they are gone.
When: October. 18 at Disney's Animal Kingdom 8:45 am to 10:30 am
Cost: $40 per person* (adult or children)
How to book:
*Disney Park Admission is required and not included in the event price.
Tickets will not be sold at the event.
PLAY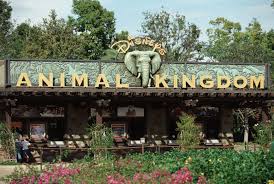 Disney Animal Kingdom Scavenger Hunt
We will be having an Animal Kingdom Scavenger Hunt at 11 am.
When and Where: Oct. 18, 2014 at the Animal Kingdom
Details on the meeting place in Animal Kingdom coming soon.
TIME: 11 AM
Cost: FREE
How to book:
*Disney Park Admission is required and not included
EAT again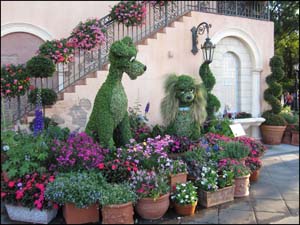 Eat Around the World with Mouse Chat
On Sunday, October 19th we will be having a Eat Around the World during the Food & Wine Festival with the Mousechatters starting at 11 am.
When and Where: Oct. 19, 2014 at EPCOT on the steps of Mexico.
*Disney Park Admission is required and not included
---
How to contact us at Mouse Chat:
You can email questions and comments to the show at: Comments@MouseChat.net
Media and Press can also contact us at Comments@MouseChat.net
If you like our show, please let your friends know about us.
Please join us by listening to our show at MouseChat.net or by downloading and subscribing to Mouse Chat on
iTunes. If you subscribe to our Disney Podcast on iTunes you can schedule it to update your player so you will never miss a show.