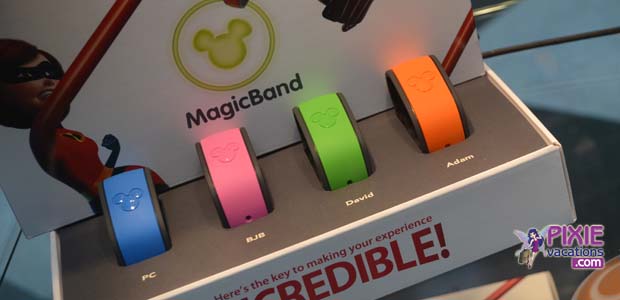 Podcast: Play in new window | Download
Subscribe: Apple Podcasts | RSS
Mouse Chat Disney Radio – A Disney Radio Show by Disney Fans for Fans
Podcast Awards – Best Travel Podcast – Mouse Chat

Mouse Chat has been nominated for the 9th Annual Podcast Awards.
Thank you everyone for nominating us.  It's truly an honor to be nominated again for BEST TRAVEL PODCAST.
We would love to win this year and need your help.  You can vote EACH DAY until Nov 15.  So please cast one vote a day now until November 15.
1. Go to www.PodcastAwards.com
2. Scroll down to "TRAVEL" bottom right.
3. Select Mouse Chat
4. Enter your name and email and click Submit.
5. Check your email and click the link in the follow up email you will get from the Podcast Awards
6. Rinse and repeat each day up to Nov 15
Meet us at EPCOT's Food and Wine Festival on Saturday.
November 9th Saturday 11 AM at EPCOT meet us at Spaceship Earth and we will be trying food around the World Showcase.
This event is free.  Just stop by at 11 AM and come with us.  You will need your own park admission and some spending money to try the food items you like.
Disney Fastpass+ Updated News
This week we have more news on Disney's Fastpass+ system.  Changes to how you get fastpasses and some updates from the Disney parks on when FastPasses are running out by.
Also we have more news about FastPass+ testing out which attractions and rides you can pre-book.  One idea floating around is ranking Disney attractions, kind of like the old E Tickets.  The idea is that you get to book one "E Ticket" attraction with FastPass+ when you schedule ahead of time and Two other rides and attractions.  These Other rides and attractions would be equivalent to A-D ticket attractions.  There are some stories being posted that testing for this will begin November 1.  As more information comes out on FastPass+ changes and testing we will let you know about them.  I would expect several different tests like this until Disney get the right mix.
Glow with the show at WDW premiered at Fantasmic.
These are a special pair of Disney Mickey Ears you can buy and wear.  They light up in sync to several Walt Disney World and Disneyland shows.  So Wishes at Disney World, World of Color at Disneyland, the Castle show at Disney World and Fantasmic and Disney World.  The Mickey ears are $25.
Jingle Cruise
Yes the Famous Jungle Cruise is turning into the Jingle Cruise at Disney World and Disneyland for the holidays.  We will be riding it in a few days and will report back with an update, but it sounds like a fun idea.
Downtown Disney Valet Parking 
Now – January 1, 2014 there is Valet Parking at Downtown Disney 4PM – 2AM $15.00 plus gratuity.
This might be worth it especially with the construction at Downtown Disney and Holiday shopping.
I believe the drop off spot is over by Cirque like it has been in the past.
Parking garages should be complete in 2015, which will be very nice and help with the parking issues at Downtown Disney.
Media Contact:
Steve Griswold
Mouse Chat
678-815-1584
Email: Steve@MouseChat.net
Twitter: @MouseChat
Mouse Chat on Facebook
Join in and make new friends, ask and get answers to your Disney Vacation Questions, post Disney Park photos, and just say Hi. Join our Mouse Chat Facebook Page.
---
How to contact us at Mouse Chat:
You can email questions and comments to the show at: Comments@MouseChat.net
Media and Press can also contact us at Comments@MouseChat.net
If you like our show, please let your friends know about us.
Please join us by listening to our show at MouseChat.net or by downloading and subscribing to Mouse Chat on
iTunes. If you subscribe to our Disney Podcast on iTunes you can schedule it to update your player so you will never miss a show.