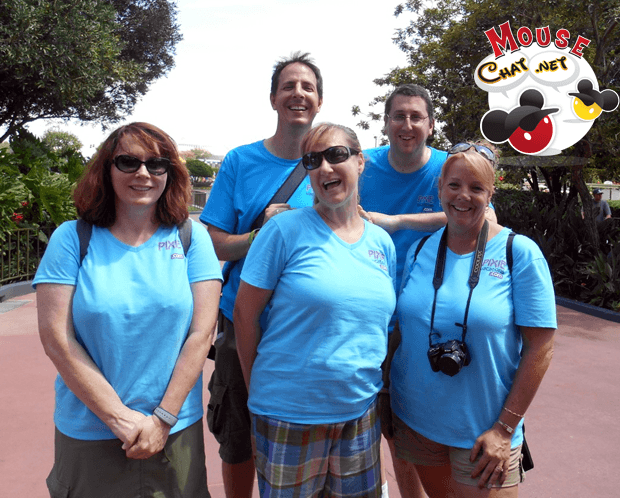 Podcast: Play in new window | Download
Subscribe: Apple Podcasts | RSS
Mouse Chat Disney Radio – A Disney Radio Show by Disney Fans for Fans
Back from our Mouse Chat Meet Up

We are all back from our Mouse Chat meet up at Walt Disney World.
We had an amazing time. From meeting everyone on Friday the 13th at Disney Hollywood Studios, to the Magic Kingdom Scavenger Hunt, and the end at EPCOT World Showcase.
All three days of events were a blast. The Villains Weekend at DHS was PACKED and Disney had transportation issues which made it impossible for thousands of guests to get to DHS. But even with the transportation issues everyone at the VIP Dessert Party got in ahead of the crowds via a special backstage entrance and we had a very nice view of the sold out Fantasmic show, with loads of desserts, wrapping up the night with Star Tours, Muppets and one of the most amazing fireworks shows ever was icing on the cake.
I was amazed and honored that everyone came to our Mouse Chat events. It was so cool to meet everyone and spend these days in the parks together. Really I can't express in words how awesome that was and I know all of us at Mouse Chat talk about how wonderful it was to meet and enjoy Disney together.
So yes we are planning our next meet up. Actually we have one coming up.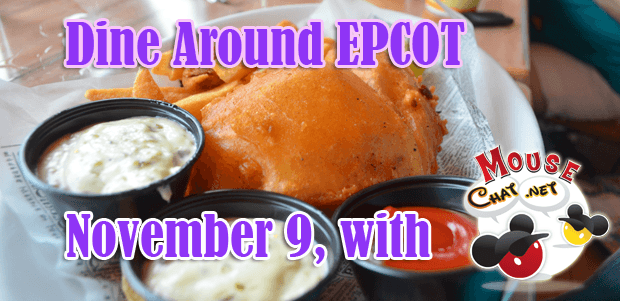 Mouse Chat Food and Wine meet up at EPCOT.
When: Saturday Nov 9  11:00 AM
Where: EPCOT Spaceship Earth
What: Come dine with us around the World Showcase and taste different samples during the EPCOT International Food and Wine Festival. If your lucky we might even do a group photo with Duffy. Since Steve will probably not be able to attend there will be no free hugs. 🙁
Cost: Free, you just need to have your own Disney Park Admission and some spending money to buy what you want to try.
Sign Up: We have our free sign up form here. So please RSVP.


Disabled Assistance System Cards
Disney is changing their Guest Assistance Card program due to excessive abuse of the system. The new system, Disabled Assistance System, (DAS) will be into effect Oct 9, 2013. We cover some of the changes that we have heard about. With the system not being released yet, these procedures could and probably will change. we will report back also after the new system is up and running for a month or so.
Twitter: @MouseChat
Mouse Chat on Facebook
Join in and make new friends, ask and get answers to your Disney Vacation Questions, post Disney Park photos, and just say Hi. Join our Mouse Chat Facebook Page.
---
How to contact us at Mouse Chat:
You can email questions and comments to the show at: Comments@MouseChat.net
Media and Press can also contact us at Comments@MouseChat.net
If you like our show, please let your friends know about us.
Please join us by listening to our show at MouseChat.net or by downloading and subscribing to Mouse Chat on
iTunes. If you subscribe to our Disney Podcast on iTunes you can schedule it to update your player so you will never miss a show.