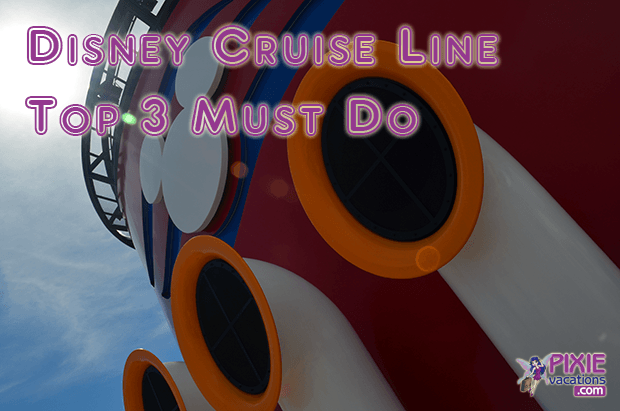 Podcast: Play in new window | Download
Subscribe: Apple Podcasts | RSS
Mouse Chat Disney Radio – A Disney Radio Show by Disney Fans for Fans
Disney Cruise Line Must Do Disney Wonder
We are on the Disney Wonder for a 7 night Disney Cruise.
Yes it's exciting and Lisa and I along with Amber and Brooke had a Wonderful time!
If you have not been on a Disney Cruise or have not been on the Disney Wonder please listen to our Mouse Chat radio show before you book.
We cover the MUST SEE Disney Cruise Line items for the Disney Wonder.
First I have to say a 7 day Disney Cruise is the perfect length. You get to know your way around the ship, make friends with other travelers at dinner and while playing some of the fun Disney activities on the ship and of course your kids will make life long friends in the different kids clubs. You also get to know your servers and the crew on board. A 3 or 4 night Disney Cruise is of course nice but you definitely get to totally relax and get in the Disney vacation zone on a longer cruise.
Disney Cruise Line Tip #1: Book Palo
If you have not already booked Palo for dining with your travel agent, you need to do this as soon as you walk on the ship. Palo is Disney's specialty restaurant. It is $25 per person up charge and for adults only. It is well worth the $25. They are open for dinner all nights and a brunch on sea days. Both are amazing but dinner is the better value and watching the sun set from Palo while relaxing over an amazing filet and chocolate souffle is priceless. Disney will save some slots for reservations for last minute bookings. When you board the ship head to the lounge to book your Palo reservations. On the Disney Wonder this is at Wave Bands at this time.
Disney Cruise Line Tip #2: Pirate Night
Disney Cruise Line has "Pirate Night" on all its cruise ships. This is a blast and families really get into this. So be sure to bring on some pirate garb with you. The evening starts with families dressed up at Dinner and then heading out to the Pirate Party on the deck. The party can be seen on deck 9 and 10 around the main pool / stage area and then concludes with the only fireworks at sea show. This event can go until about 10:15 PM and also keeps going with a Pirate late night buffet a full spread of food, even Turkey Legs and awesome desserts. So get some rest so you can stay up for all these activities on Pirate Night.
Disney Cruise Line Tip #3: The Disney Shows
Disney Cruise Line has award winning shows. Depending on your dinner time you will either have a show time that is before or after your dinner. The stage shows are not to be missed, especially "Disney Dreams" on the Disney Wonder. Also there are several unique acts for adults and families in the clubs and theaters like comedians, magicians, etc.
How to save on a Disney Cruise:
Book early. Disney Cruise Line prices increase the closer you get to the sail date. So booking early is the best way to save. Also if you are on a Disney Cruise Book on board and give the Cruise Booking Desk your travel agents information. This way you get a 10% discount and an on board ship credit and also you will get to still use your travel agent that will take care of everything and can keep you in the loop if there are other activities or specials you should be aware of. We recommend using an Authorized Disney Vacation Planner. This is a travel agency that has been award this designation from the Walt Disney Company for meeting standards Disney has set to obtain this recognition. Contact Pixie Vacation, an Authorized Disney Vacation Planner and they will take care of everything for you.
Podcast Awards – Best Travel Podcast – Mouse Chat

Mouse Chat has been nominated for the 9th Annual Podcast Awards.
Thank you everyone for nominating us. It's truly an honor to be nominated again for BEST TRAVEL PODCAST.
We would love to win this year and need your help. You can vote EACH DAY until Nov 15. So please cast one vote a day now until November 15.
1. Go to www.PodcastAwards.com
2. Scroll down to "TRAVEL" bottom right.
3. Select Mouse Chat
4. Enter your name and email and click Submit.
5. Check your email and click the link in the follow up email you will get from the Podcast Awards
6. Rinse and repeat each day up to Nov 15
Media Contact:
Steve Griswold
Mouse Chat
678-815-1584
Email: Steve@MouseChat.net
Twitter: @MouseChat
Mouse Chat on Facebook
Join in and make new friends, ask and get answers to your Disney Vacation Questions, post Disney Park photos, and just say Hi. Join our Mouse Chat Facebook Page.
---
How to contact us at Mouse Chat:
You can email questions and comments to the show at: Comments@MouseChat.net
Media and Press can also contact us at Comments@MouseChat.net
If you like our show, please let your friends know about us.
Please join us by listening to our show at MouseChat.net or by downloading and subscribing to Mouse Chat on
iTunes. If you subscribe to our Disney Podcast on iTunes you can schedule it to update your player so you will never miss a show.